Ultimate Honda F20C Engine Guide
Best-known for its 9,000 RPM redline, we're taking an in-depth look at the incredible natural-aspirated Honda F20C and exploring its epic tuning potential.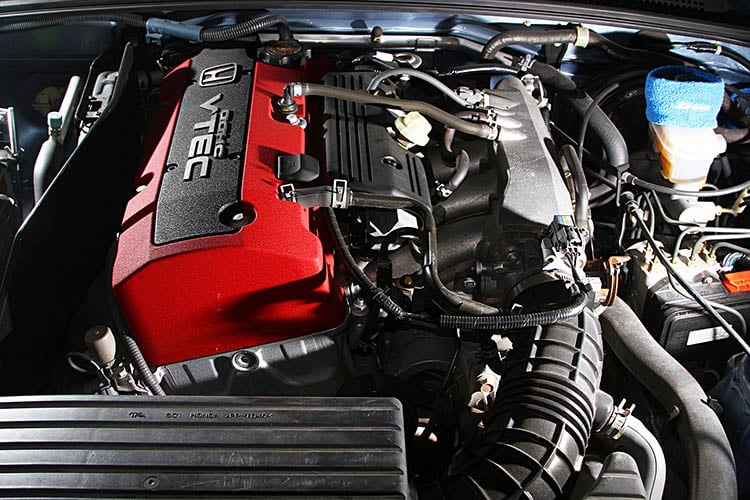 ---
Introduction
Despite being drifting fans, we've always been able to appreciate the incredible capabilities of the impressive engines that Honda has released over the years.
When the F20C hit the market in 2000, we breathed a sigh of relief that Honda had finally provided an exciting new FR prospect – and it certainly didn't disappoint.
As soon as we saw that Honda had opted for correct-wheel-drive (sorry, FWD fans!) combined with VTEC (yo) and a 9,000 RPM redline, we knew we were in for a treat.
Until the Ferrari 458 Italia launch in 2010, the F20C held the record for producing the highest specific power output in a naturally aspirated engine for ten years.
Still, the F20C produces 123.5 HP/L, compared to the 458 Italia's 124.5 HP/L - we think you'll agree that it still provides better bang-for-your-buck!
And that's before you even consider the insane aftermarket tuning support that the engine has to offer.
Even though the on-paper potential of the F20C was exciting, we somewhat underestimated just how epic this mighty inline-four was truly capable of becoming.
For that reason, we've written this guide to provide everything you need to know about the mighty Honda F20C.
---
Honda F20C – History & Specs
Honda is best-known for producing immensely reliable powerplants, with some of the most insane tuning potentials in the industry.
However, they're not quite so well-known for longitudinally designed engines designed to fit rear-wheel-drive cars – and this is just one aspect of the F20C that makes it so unique.
Although the F20C is a distant relative to the F-family of yesteryears, such as the F20A, F20B, and F20Z, many would argue that the F20C has more similarities with the highly-regarded, performance-oriented K20A.
However, comparisons aside, Honda designed the F20C engine almost entirely from scratch, using a new aluminium block design, with many of the parts being assembled by hand, as shown in this fascinating video:
While Japan was gifted with the ultimate F20C that boasted an 11.7:1 compression ratio, the rest of the world were still handed a more-than-respectable 11.0:1 ratio, with both sharing forged pistons and 153mm lightweight connecting rods.
Because of this, power outputs vary somewhat, with the JDM engine achieving 247 hp in stock form and the North American and European variants pushing out 234 hp.
Honda F20C Engine Specifications
Production years: 2000-2009
Max horsepower: 247 hp (JDM), 237 hp (USDM/World)
Max torque: 162 lb/ft (JDM), 153 lb/ft (USDM/World)
Configuration: Inline-four
Bore: 87mm
Stroke: 84mm
Valvetrain: DOHC (4 valves per cylinder)
Displacement: 2.0 L
Weight: 326 lbs
Compression ratio: 11.7:1 (JDM), 11.0:1 (USDM/World)
Cylinder head material: Aluminum
Cylinder block material: Aluminum
Which cars have the Honda F20C engine?
1999-2005 – Honda S2000 (Japan)
2000-2003 – Honda S2000 (North America)
1999-2009 – Honda S2000 (Europe & Australia)
2009 – IFR Aspid
Honda engineers used technology featured in their racing engines to get this mind-blowing power output from the naturally-aspirated and compact F20C.
Making the most of the engine meant that they opted away from the typical variable cam phasing, instead opting for a VTEC system made of two separate cam lobe profiles on the intake and exhaust camshafts and a unique VTEC solenoid.
Inside the aluminium engine block are fiber-reinforced metal sleeves, along with a Molydebnum Disulfide-coated piston skirt, providing reduced friction for the forged internals, and a timing chain drives two overhead camshafts with roller followers to further reduce friction.
As you can see, Honda was keen to prove that they were capable of bringing an incredible high-performance engine to the masses, and this was without even tapping into the mind-blowing tuning potential that the engine offers, which we'll check out shortly.
Before that, let's take a quick look at the Honda F22C1 engine.
Differences between the F20C and F22C1
If you're looking for an S2000, you may find an F22C1 under the hood rather than the typical F20C.
Many believe the F20C was the only S2000 engine, but the F22C1 was introduced exclusively for the North American market for 2004 and 2005 models and later used in the 2006 JDM-spec S2K.
While the F22C1 shares the same characteristics as the F20C engine, this long-stroked equivalent features a displacement of 2.2L (an additional 160cc), along with extra torque - at 162 lb/ft.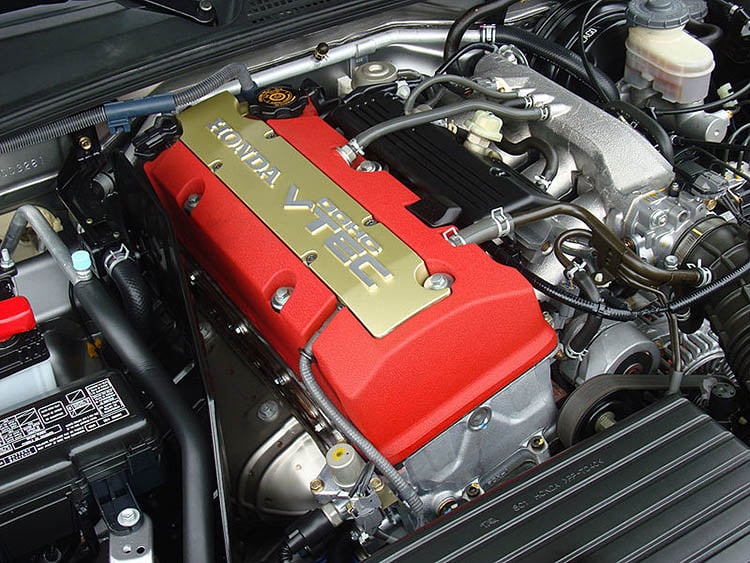 Despite the increased displacement, overall power was near-identical for the USDM variant, at 240 hp, while the Japanese market had a drop from the 247 hp F20C to the 240 hp F22C1.
The redline was reduced to 8,200 rpm (from the F20C's 8,900 rpm) to accommodate the longer travel distance of the stroked pistons.
While the US used the F22C1 from 2004-09 and Japan 2006-09, S2000's sold elsewhere, including Europe, continued to use the F20C.
If you feel as though the F22C1 sounds like a tempting prospect, you'd be correct. Both these, and the F20C, are extremely impressive engines that provide their own experience when behind the wheel.
Many enthusiasts believe that the F20C provides the S2000 in its rawest form with the 9,000 rpm redline, where others prefer the F22C1's improved performance throughout the powerband.
Although you could spend all day watching Honda fanboys argue on internet forums as to which is the best, the answer is simple - get behind the wheel and find out which suits your unique driving style.
---
Honda F20C - Upgrades & Tuning
Although the ridiculous redline and impressive output make the F20C a tempting prospect in stock form, the engine transforms into an entirely different monster with the addition of aftermarket upgrades.
Given its high-performance pedigree, it's no real surprise that the F20C has plenty of untapped potentials, but its true capabilities have earned it a cult following in the tuning scene.
Bolt-on upgrades
Although you'll benefit from bolt-on breathing mods, such as an aftermarket exhaust and cold air intake, they're not going to provide huge gains initially.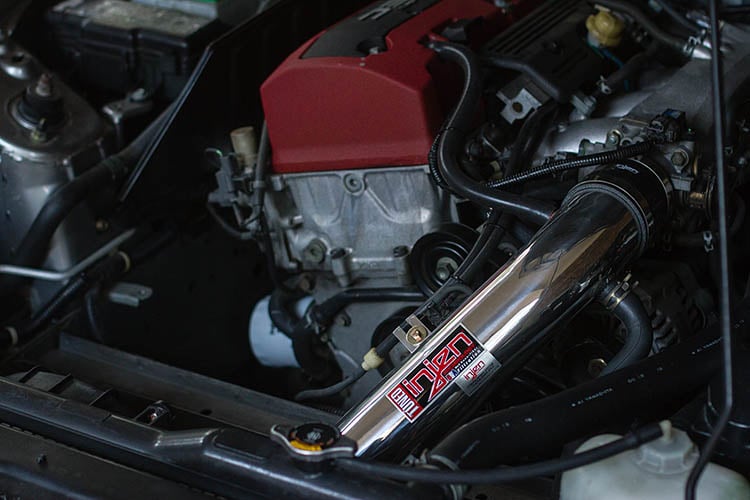 Paired with a 4-2-1 header and an ECU remap, you're only likely to experience actual gains of around 10 hp, although you'll undoubtedly benefit in the sound department.
The next steps
If you're eager to retain the naturally-aspirated concept that Honda visualized, then you can consider head porting, with the addition of bronze valve guides, along with enlarged intake and exhaust valves.
Alongside the bolt-on mods, 50mm throttle bodies can also be considered, alongside uprated camshafts, high-compression pistons, and adjustable cam gears.
With the addition of supporting fueling and cooling mods, along with an uprated flywheel and a remap, you'll be able to achieve around 300 hp.
From here, a stroker kit will be necessary to go beyond 300 hp, with the potential to increase the displacement to 2.2, or 2.4L.
Unleashing the beast
While there's plenty of options on the market for natural aspiration, it's the addition of forced induction that makes the F20C come alive.
Although achieving 300 hp with natural aspiration takes some work, installing an F20C supercharger kit alongside the essential bolt-on upgrades to your stock engine will provide even more output.
If that's not enough, how does going beyond 400 hp sound? That's right - simply installing a turbocharger to your F20C makes the 400 hp realm easily achievable, which makes for an insane fast road setup.
Curious to see what 600 hp feels like in a two-seater roadster? Check out these awesome reactions:
The beauty of the F20C is its capabilities to withstand impressive power, and we've witnessed stock blocks push out 700 hp with the correct supporting mods and tuning.
While we wouldn't recommend pushing the boundaries if you're looking to maintain Honda's reliability, it's exciting to see what the true capabilities are.
If we were aiming for 600 hp or beyond, we would be investing in head porting and titanium valve retainers, alongside supporting fueling and cooling upgrades and well-refined tuning.
Once you're reaching this kind of power, you're undoubtedly going to need to look at upgrading your S2000 seats!
---
Honda F20C – Reliability & Common Issues
The F20C is a testament to the high-performance reliability that earned Honda its impressive reputation in the automotive industry.
With that said, the F20C isn't getting any younger, and with the oldest models now heading beyond their 21st birthday (jeez, that makes us feel old), there will unsurprisingly be some things to consider.
Since many driving enthusiasts will be eager to push them to their limits while not being quite so interested in servicing intervals, we always recommend trying to find an engine, or car, with as much service history as possible.
Heavy oil consumption
For some potential owners, if you check the dipstick to find less oil than expected, despite having been recently serviced, you may want to consider your options.
If the F20C you're looking at appears to be burning oil, it can often mean that you need to replace the piston rings and valve stem seals, which is far from a cheap fix.
Although this is hard to detect initially, if you're unfortunate to come across the issue soon into your ownership, we recommend having it inspected by a professional to diagnose the problem.
Sometimes it can be as simple as switching oil (some owners have reported issues with Mobil1 oil), and others have fitted a catch can to eliminate the problems successfully.
Valve retainers
If the valve retainers are left to degrade too far, you'll end up starving your F20C of oil, which certainly isn't an ideal situation.
We recommend monitoring these and replacing them alongside the valve locks before it's too late, or you'll potentially end up with a seized engine.
Timing chain tensioner
If you hear new noises when starting your F20C or under idle, the first port of call should be to swap out your timing chain tensioner.
The timing chain tensioner (TCT) sounds like cards in a spoke.
We've heard of F20C's with this issue at 50,000 miles, but other owners have reported having no problems beyond 100,000, so it's worth listening out for.
---
Conclusion
There's a reason that the F20C featured on Ward's Ten Best Engines for three consecutive years, delivering jaw-dropping naturally-aspirated performance while also providing incredible tuning potential and reliability.
With over twenty years since Honda first released the engine to the market, it's continued to prove its insane potential, with enthusiasts continuing to test the boundaries, going on to achieve more than 700 hp on the stock block.
It's not just tuners that make the most of what the F20C has to offer either, with the car capable of delivering almost 250 hp in its stock, naturally aspirated form thanks to its ridiculous 9,000 rpm redline capabilities.
While we've pointed out some potential reliability niggles to consider, these are near-bulletproof even when pushed to their limits regularly, and we certainly wouldn't let reliability be a concern.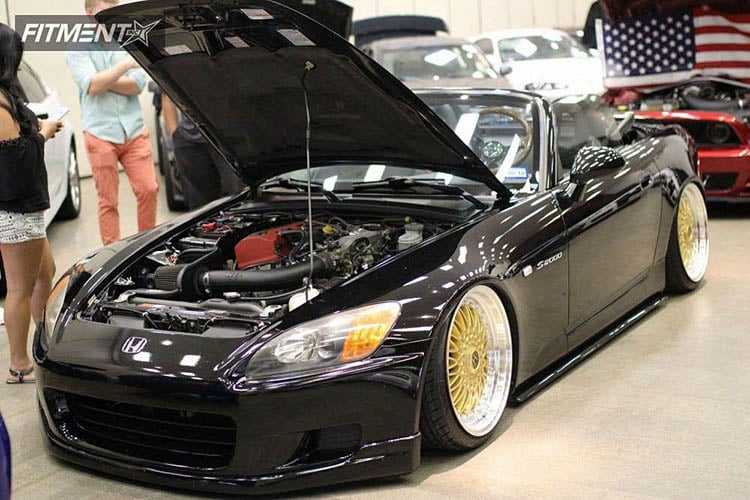 With the correct servicing intervals upheld, we do not doubt that the F20C will provide you with many years of daily driving with a massive grin on your face.
Honda worked alongside their racing engineers to push as much power out of the F20C as possible with natural aspiration. For this reason, there is little to be achieved for your cash without moving on to a boosted setup.
Although it's not an engine that'll throw you into your seat in stock form, it's a unique power delivery that'll leave you grinning from ear to ear.
With little torque and a lack of VTEC before 6,000 rpm, it won't make for the most exciting daily driver on busy streets, as these engines are designed to be pushed to their limits.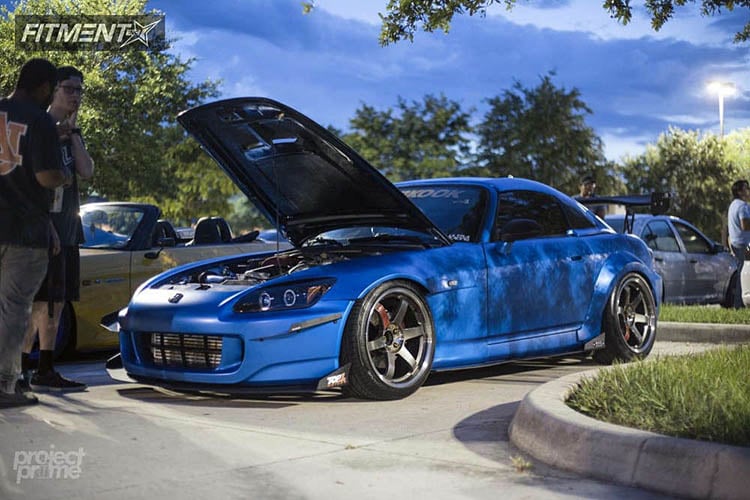 Once VTEC kicks in (yo), the F20C transforms into an entirely different beast, which you'll instantly realize was designed for being driven fast.
When you feel ready to up the power, their forced induction capabilities make them an even more tempting proposition for many, as there are very few alternatives that take to handling boost quite so well as the F20C.
It's saying something when it takes the Ferrari 458 to surpass you from the horsepower per liter throne. But, since we won't be affording one of those anytime soon, the F20C provides a fantastic, reasonable alternative.
With that said, F20C prices are undoubtedly on the rise, which will often make many consider whether they're overpriced in the current market compared to the likes of the Nissan 350Z.
The S2000 has held its value exceptionally well over the years, partly thanks to its rarity.
Just 66,860 Honda S2000 rolled out of showrooms in the US during their nine-year lifespan, with 3.1 million Honda Civic's sold in the same period for comparison.
Since only the S2K was the only car to feature the F20C unless you happen to stumble upon an IFR Aspid in a breaker yard (which you won't!), it's easy to see why they're holding their value so well.
While Nissan has moved onto the 370Z since, the S2000 sadly never received a successor, which will undoubtedly make them a fantastic investment for the future, despite what may seem like a high initial price tag.
If you're after an F20C for an engine swap, but you're struggling to find one within your budget, it may be worth checking out the likes of the Honda K24 instead.
For those of you with big pockets, you may wish to consider a brand-new SPOON Sports F20C block.
Alternatively, suppose you're on the edge when it comes to deciding between the F20C and F22C1. In that case, we highly recommend getting behind the wheel of both to determine what power delivery suits you best.
We hope we've answered all the questions you have regarding the awesome Honda F20C engines.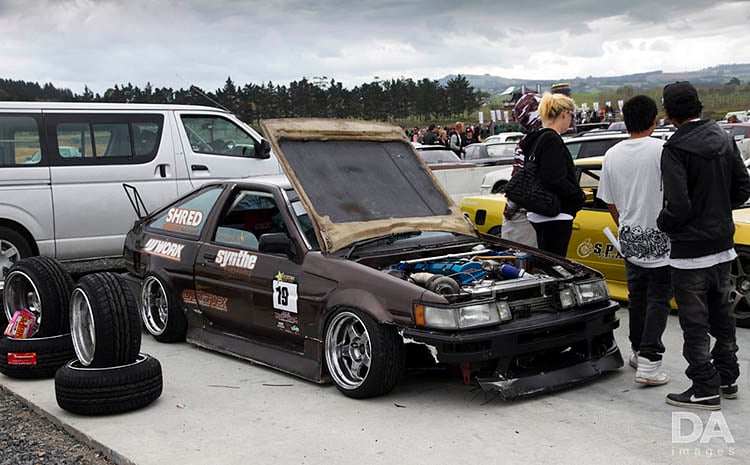 If you're keen to get some inspiration for your build, check out our 7 Best AE86 Corolla Drift Builds To Blow Your Mind article, which features an F20C-powered AE86.
We'll leave you with some epic F20C touge action with our S2000 Touge Battle Compilation guide!
Thank you for reading our Honda F20C guide.
If you enjoyed this article, please share it with the buttons at the bottom of your screen. If you've found this information useful, then please take a moment to share it with other tuning enthusiasts. We appreciate your support.
---
Photography credits
We thank the following entities for the use of their photography in this article: