10 Best Handling Cars For 2021
There are few things that a driving enthusiast enjoys more than throwing down a car with incredible handling in the twisties. We're listing our best handling car recommendations in this guide.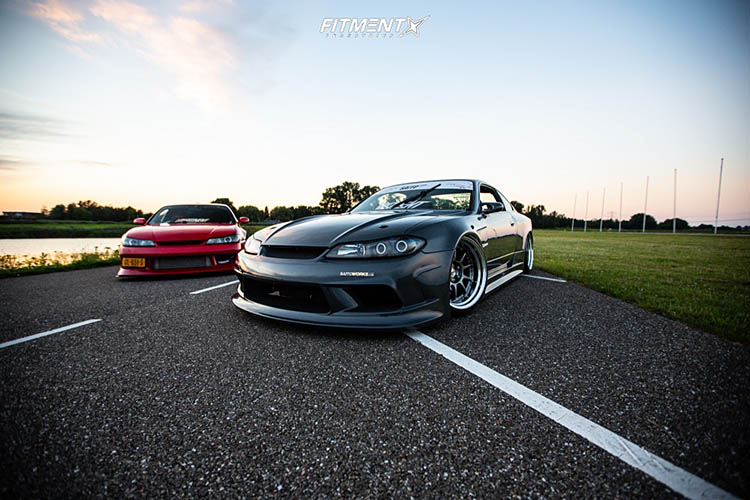 ---
Introduction
When choosing a car, handling should always be one of your primary considerations, especially for those who would class themselves as petrolheads.
While there's no question that top speed is exciting, it's almost useless for most canyon runs or even tracks.
Some of the most fun we've had behind the wheel has been in an agile, lightweight sports car, such as a Miata, which could potentially only set you back a couple of thousand dollars - if that.
Using the Miata as an example, neither top speed nor acceleration will ever be the ultimate selling point for these cars, especially if you're considering one of the earlier 1.6 or 1.8L NA or NB models.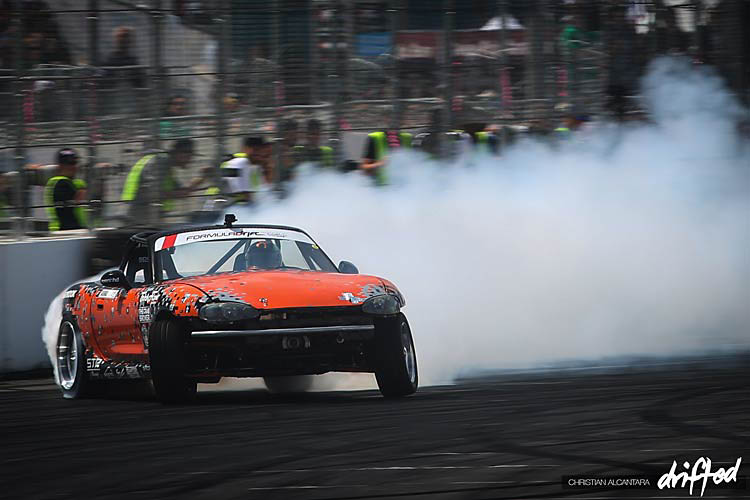 Sure, you could opt for forced induction, which is a whole different ball-game and will likely sacrifice the handling to some extent in the process, thus defeating the objective.
Suppose you venture to the canyons, even in a stock Miata, with the roof down and a reasonably decent set of coilovers.
In that case, you'll soon realize just how much fun can potentially be achieved, even at low speeds, in a car that handles exceptionally well.
---
What is Handling?
Handling is always subjective and will depend on who's testing the car and how hard they're willing to push it to test its handling capabilities.
Ideally, a car with impressive handling should be capable of getting thrown into a corner at high speed yet feel refined and predictable throughout.
Steering response and feedback are two of the primary considerations. How does the car react to what the driver is expecting from it?
For instance, if you throw a car into a corner at a respectable speed, and you end up understeering before getting t-boned into a tree, the chances are that car doesn't have good handling!
We would expect a well-handled car to respond well with even the slightest adjustments to steering. If it's snappy and requires a lot of correction to push hard, then it's not going to be ideal.
You want a sharp, direct response from the steering and to feel fully in control at all times.
If a car has a delay with steering feedback or doesn't provide an adequate amount of 'feel', then it won't be what we're looking for.
Oversteer isn't necessarily a bad thing, provided it's predictable and easily-corrected with a well-balanced chassis.
A near-perfect chassis balance is why cars such as the Nissan Silvia S15 are often highly regarded as the best handling drift cars.
Sure, the back end is likely to step out when pushed to the limit or beyond, but you know you can confidently plant your foot and steer your way out of the situation. (Well, that's the plan, anyway!)
Body roll is also undesirable in a well-handled car, as the last thing you want is to feel like you're driving a boat through the corners.
Purchasing a set of coilovers, or perhaps even lowering springs, can often rectify body roll issues.
With that said, merely bolting a set of coilovers to your car that currently handles like a boat is never going to provide a complete solution.
The chassis needs to feel planted and inspire confidence in the driver, and the cars listed in this guide all have fantastic potential, whether that's in stock form or with a few simple upgrades.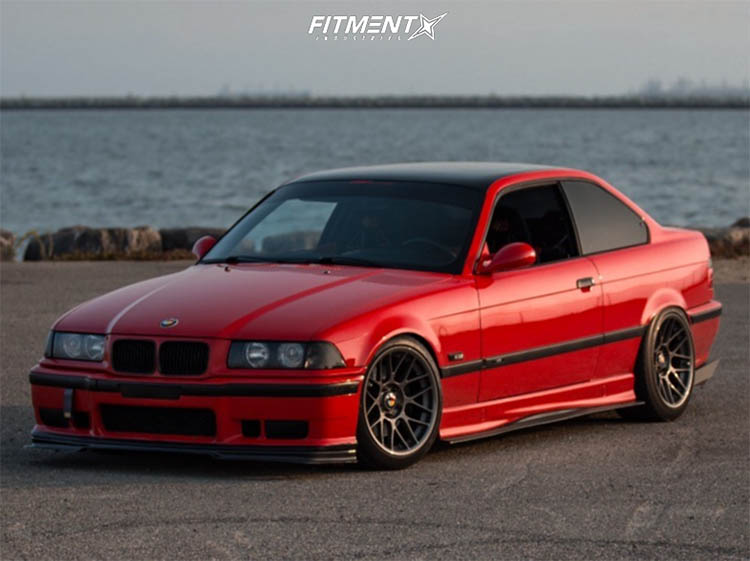 Braking should also be a consideration when it comes to handling, as a car with a dead-spot in the brake pedal certainly isn't going to be desirable when you're fine-tuning your braking distances.
Finally, it has to be highly enjoyable and entertaining to drive.
As we mentioned earlier, speed isn't everything, and a good-handling car is often far more enjoyable for daily or weekend use than a car that's capable of achieving license-losing speeds in a matter of seconds.
Is a vehicle with good handling important?
Not only does a car with good handling provide epic amounts of fun, but it also provides some safety elements too.
Well, providing it doesn't encourage you to drive beyond your capabilities around every corner, that is!
Let's say your partner is considering getting a new car, but they're not a petrolhead. Would a well-handled car be worthwhile in this regard? Certainly.
If he/she got into a situation where they had to swerve to avoid an animal in the road, a car that handles well would be far more predictable when it comes to ensuring that the ultimate car control is maintained.
So our top tip for today is to encourage your other half to get a car that handles well (safety, of course) and then think of various reasons and excuses to take it out for a spin on the weekends!
Thank us later.
Will coilovers provide good handling?
While coilovers can improve your car's handling, a good chassis is still vital, which is why we recommend considering the vehicles in this list.
Coilovers, when set up correctly (we're looking at you here, stance kids) on a solid chassis, are likely to provide the best possible handling.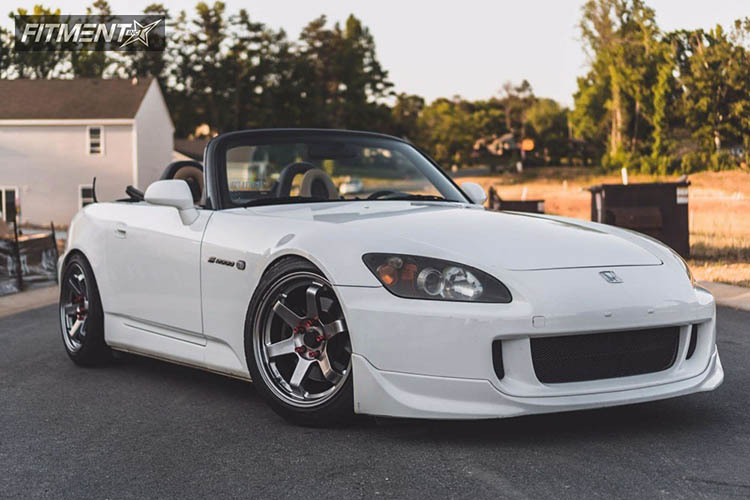 However, slamming it into the ground and losing all suspension travel will have the opposite effect.
Likewise, fitting coilovers to your 6,000lb SUV won't make it compete with Porsche's in the twisties, unfortunately.
What cars are we looking at in this guide?
We're mostly going to be considering affordable, everyday road cars, with a surprising balance thrown into the mix.
You can find the Mercedes-Benz AMG GT S and Audi R8's in every guide online, but since they're going to be out of budget for most of us, we've decided to keep our list a little more realistic.
It's worth remembering that handling is subjective and a matter of opinion. Unlike top speed and 0-60 times, there's no 'official' way of measuring a car's handling, which essentially boils down to driver feedback.
Although we hope that our fans won't disagree with what we've got on this list, we've undoubtedly missed off a whole bunch of cars, but we'd never get this list published if we provided them all!
We've stuck with the rear-wheel-drive platform for this guide. Sorry, Civic fanboys, you can't win 'em all! We have still managed to include a Honda to keep you happy.
---
10 Best Handling Cars (In Our Opinion!)
For this list, we're looking at some of the cars we feel are the best handling options on the used car market, which are both affordable and rear-wheel-drive.
Here's our favorite pick of the bunch, displayed in alphabetical order to frustrate the keyboard warriors.
Just kidding, we've refrained from listing our personal opinions on the best, as we feel different cars will suit different needs – you really can't go wrong with any of the options in this guide.
BMW M3
You may be thinking, "an M3 certainly isn't affordable for me!" but you may well be surprised by the price tag of BMW's Ultimate Driving Machine.
We've now been blessed with more than four decades of the 3 Series. With the E21 first appearing in 1975, as we fast-forward to the present day, the "M-car" has five variations, with the latest in the series, the G80, arriving in 2021.
Despite the E30 now earning classic status, with a price-tag to match, E36 and E46 M3's can still be found with reasonable price-tags and are known for being two of the best handlers in the line-up.
As time progresses, both the E9x M3 and the 335i are becoming incredible choices for the price, and both cars are fantastic in the handling department.
If you've got a little more cash to spare, both the F80 M3 and F82/F83 M4 can become serious considerations.
Not only is the M3 fantastic in the twisties, but each generation also has heaps of power, and the newer they get, the more spacious and practical they became.
Controversially, Car and Driver labeled the BMW E36 M3 "The best handling car at any price" in 1997.
Since the car went up against the best of what Ferrari and Porsche had to offer, we think you'll agree that's a pretty bold statement, but a true testament to this motoring legend.
If you're looking for a daily driver that'll be incredible on both straights and twisties while also having enough space for the family in the week, the M3 is a perfect choice.
Ford Mustang
Okay, so not everyone's gonna agree here. But, we're not looking at the Mustang with the same mindset as the previous M3.
Although Eleanor was undoubtedly a thing of beauty, she'd had one too many cupcakes and certainly wouldn't have made our best-handling cars list.
Ford undoubtedly built the Mustang to compete with other muscle cars of its era, and handling wasn't really at the forefront of their intentions in the earlier years.
However, as time progressed, American muscle cars have thankfully gone from handling like cruise ships to providing some of the best contenders out there a run for their money.
For example, the Ford Mustang Shelby GT350 not only provides 460hp from its 5.0L V8, but it has a MacPherson double-ball suspension combined with many suspension goodies.
These goodies include Hydraulic MagneRide damping with gas pressurization, which provides a revolutionary suspension approach.
Combined with Brembo six-piston brakes, this impressive muscle car is more than capable when it comes to the twisties, and you can guarantee the 460hp powerplant will provide more than enough grunt in the straights, too.
Honda S2000
Those of you that are frequent visitors to Drifted won't be surprised to see the Honda S2000 on our list.
For those of you who hate convertibles, you'll have a serious fight on your hands to resist the urge of the S2K.
Not only was the F1-inspired engine the highest specific-output engine in the world, thanks to its insane 9,000rpm redline, but the combination of an old-school stick-shifter and a limited-slip differential in the rear made it a Miata on steroids.
The S2000 weighs in at 2,800lb with 50/50 weight distribution combined with the VTEC-powered naturally-aspirated four-banger, making it one of our favorite cars – not just when it comes to handling, either.
Honda and two-seater sporter fans have been screaming out for an update on the S2K, but they've not provided any hope that a successor is on the way.
Yay, go Honda! Because FWD cars are so much more exciting, of course.
Since Honda produced the S2000 for just ten years, they've retained their value unsurprisingly well.
Do we feel they justify the price tag? Definitely.
Although you could match the 240hp with a Miata alongside a turbo or supercharger kit, it still wouldn't be as well-refined or reliable as the S2K.
Talking of turbo kits, did we mention that the S2000 is capable of achieving up to 700 horsepower?
Mazda MX-5 Miata
You guessed it. How could we possibly forget the Miata?
The humble two-seater roadster will undoubtedly be one of the first considerations that will come to mind when considering a car with exceptional handling.
Although the NA and NB models are likely to be the first choice for many, thanks to their incredible value-for-money, the later generations are still fantastic in the handling department.
Earlier models will suffer badly from rust issues, which means that numbers are now falling rapidly, but if you're lucky enough to live in a dry part of the world, this isn't likely to be much of an issue.
The Miata is one of the most commonly-raced cars globally, and that's certainly not due to hosting a monstrous powerplant under the hood. Quite the opposite.
Thankfully, they're the perfect option for tuning, and with an exceptional base chassis for your build, the Miata is a tuner's dream.
Make sure you check out our Miata tuning guides to see what the two-seater, roof-down pocket rockets are capable of achieving.
Mazda RX-8
Ahh, joys. The ever-controversial Mazda RX-8.
RX7 fans screamed out for a successor to the legendary RX-7, and for some reason, Mazda listened.
Before we knew it, the RX-8 was born, and it was probably the best and worst thing that Mazda ever did. Although they did a few of those, to be fair.
The RX8 took third place in the Car and Driver 2011 Best-Handling Car in America guide, against the likes of the Porsche Boxster and Lotus Elise, ranking it above the likes of the BMW M3 and Nissan GT-R.
We're not entirely sure if we could ever own an RX-8, given the rotary issues, which we highly recommend considering if you're thinking about purchasing one.
With that said, bolt on a set of coilovers, and the RX-8 will most definitely be the best handling car you'll get for the money.
Just be prepared for repair bills along the way, that's all.
A real bargain that even has off-the-shelf turbo kits available for those who love carrying out ridiculous amounts of engine maintenance.
Nissan 370Z
Another drifted favorite is Nissan's Z-car, and although its older brother, the 350Z, is another epic contender, it's the 370Z that would be our personal choice.
If money isn't an issue, it'll come as no surprise that the NISMO variant is the most desirable, and the exceptionally balanced handling makes it well worthy of a spot on our list.
The 350Z has been one of the most popular drift cars of all time, and the 370Z provides that little bit more in a highly-refined, modernized package.
It's not the lightest car in our guide, but with a potential 350 horsepower on offer from the 3.7-liter V6 powerplant, it's certainly no slouch.
With the Fairlady seen as one of the last 'true' sports cars, both the 350 and the 370Z will be fantastic in the twisties.
If you're considering either car, make sure you head over to our Nissan 350Z and 370Z tuning guides to see the real potential these incredible creations have to offer.
Whether you're looking to achieve maximum grip in the twisties or throw it down sideways at the track, the Z-car will provide the perfect solution.
Nissan Silvia
Although the S15 might not be legal in the US just yet, there's not long to wait!
Nissan's Silvia family is typically regarded as the holy grail of drift cars in the handling department.
Whether it's the S13 or S14 (240SX) or the most recent, S15, none of them have disappointed.
There's a valid reason that drifting legend Naoki Nakamura has stuck with the S-chassis platform all these years, and handling undoubtedly plays a huge role.
You'll need to expect to pay some rather hefty JDM scene tax if you want to get your hands on an S-chassis, but we can assure you it's worth it.
With perfect weight balance and a high-revving turbocharged SR20 (the KA has gotta go, sorry), the S-chassis makes the perfect-handling car with just a few bolt-on mods.
Porsche Boxster Spyder
We advise you to think of this as a wildcard in our guide. We like to provide some variety, and since most cars are well out of the typical price range.
Although they're certainly not cheap, the lightweight Boxster Spyder is available for under $50k on the used market, and they often beat supercars with double or triple the price tag in the handling department.
Since Car and Driver awarded it the "2011 Best-Handling Car in America", it'll be well worth the price tag for those with deeper pockets.
Toyota GT86/Subaru BRZ/Scion FR-S
Jeez, they don't make it simple with these names, do they?
The Toyobaru BR86 is one of the finest handling cars that's still available in the present day.
Although some enthusiasts will quite rightly point out the lack of power, there's very little that beats this chassis in terms of low-powered fun, regardless of the price tag.
For that reason, it's often compared to the Miata, and we put the two head-to-head in this guide.
If you like the idea of a Miata but need a car that's practical for everyday use, look no further than the GT86/BRZ/FR-S.
There are very few lightweight rear-wheel-drive options in the modern market, but this successor to the legendary AE86 delivered in style.
If you're worried that the power won't be adequate, then make sure you check out our GT86/BRZ/FR-S tuning guides, where we'll show you how to unlock their true power potential.
We certainly wouldn't rule out this platform without getting behind the wheel and experiencing it for yourself, as we can guarantee that it's ridiculous amounts of fun, even in stock form.
With prices touching the $10,000-mark for some of the higher-mileage examples, it's the perfect opportunity to consider seeing what they have to offer.
Toyota GR Supra
Toyota may have upset some of its loyal fanbase with the release of the GR Supra, but thankfully, they managed to keep the GT86's bigger *cough* German brother rear-wheel-drive.
If you're lucky enough to make the GR Supra a consideration, then the 2.0-liter variant is the far superior option in the handling department, thanks to the weight-saving.
Toyota UK provides an in-depth explanation regarding how they went about achieving the cars' excellent handling capabilities.
Although most enthusiasts will be quick to tell you that it's a re-styled Z4, that isn't the case.
In their review, Autocar stated, "it certainly comes across as a more dynamically exciting machine than the Z4. Its steering feels far quicker off centre than the BMW's, its front end much more adhesive and darting. There's a greater sense of composure about it, too, particularly at the rear axle".
"The BMW's tail can skit about under cornering or over off-camber surfaces, whereas the Supra feels more planted and secure with its adaptive dampers set to Sport".
So, there we have it! We hope that we've covered everything you could want to know about what we feel are some of the best handling cars in this guide.
Thank you for reading our Best Handling Cars guide.
If you enjoyed this article, please share it with the buttons at the bottom of your screen. If you've found this information useful, then please take a moment to share it with other automotive enthusiasts. We appreciate your support.
---
Photography credits
We thank the following entities for the use of their photography in this article: