Ultimate Blow Off Valve Guide
A blow off valve provides the perfect complement to your tuned engine. We're taking a look at the best BOV options on the market in this guide.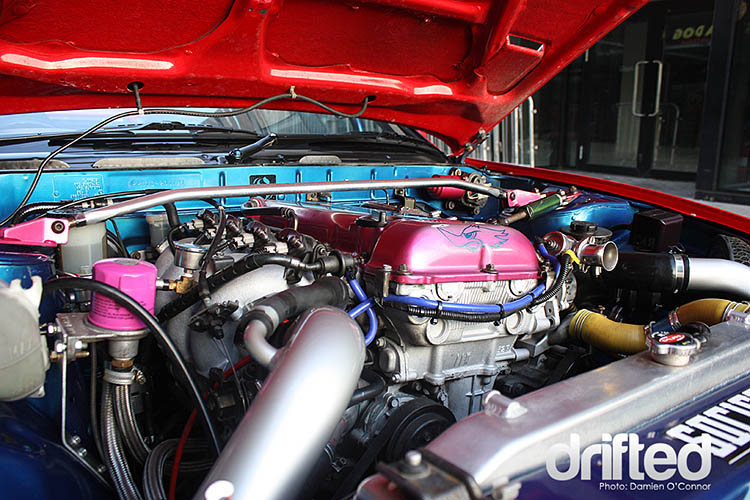 ---
In a hurry? Here are our favorite Blow Off Valves:
| Budget Choice | Drifted Choice | Premium Choice |
| --- | --- | --- |
| | | |
| TurboSmart Vee Port Pro | HKS Super SSQV 4 Blow Off Valve | Greddy Type-R Blow Off Valve |
| 🔥🔥🔥🔥🔥 | 🔥🔥🔥🔥🔥 | 🔥🔥🔥🔥🔥 |
| Buy Now | Buy Now | Buy Now |
---
Blow Off Valves Explained
Whether you're building a drift car or a high-performance, turbocharged engine, you'll eventually need to consider a blow-off valve upgrade to make the most of the newfound potential that your powerplant has to offer.
When it comes to finding the ideal blow off valve, it can all become a little confusing, and with prices ranging so drastically, it's understandable that you're unsure which option will be best for your needs.
We'll begin this guide by explaining what a blow off valve is and how they work. If you're already clued up on this, consider heading straight down to our recommended products below.
What Is A Blow Off Valve?
We'll start with the basics for those of you who are completely unsure of what a blow off valve is.
Firstly, unless you have a turbocharged car, you'll receive absolutely no benefits from fitting a blow off valve to your ride.
Unfortunately, Honda owners, that means that you won't be able to strap a BOV to your stock B16 in the hope that you'll be able to get the 'bwaaahh sutututu' noises alongside the VTEC, yo.
And please, for the love of tuning, don't go fitting a fake electronic one hoping to fool anyone, either!
Honda jokes aside; you'll be able to hook up your S2000 with a turbo kit if you're lusting after BOV sounds. Now we're talking!
A blow off valve provides optimal performance for your turbocharger setup, providing the ultimate efficiency alongside providing unique sounds in the process.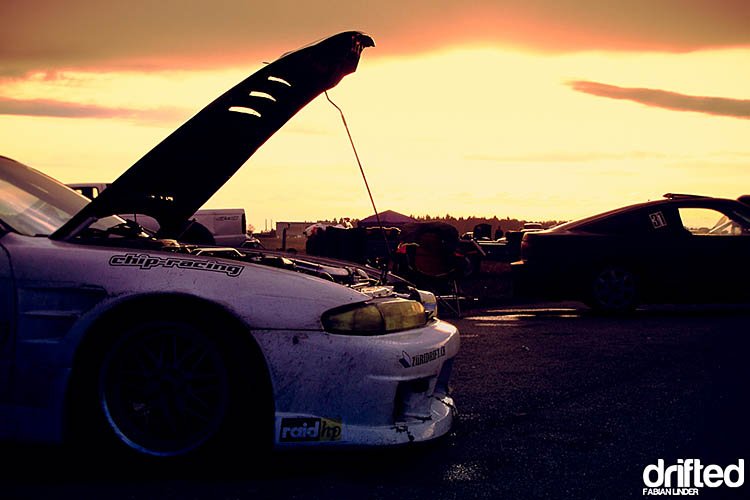 The job of a blow off valve is to release high-pressure build-up from the engine.
Inside the main housing of a blow off valve is a vacuum chamber, which houses a diaphragm, a spring, and a valve.
When your turbocharger is under pressure and providing boost to your engine, the diaphragm is pulled towards the vacuum source and then compresses the spring located inside the housing.
The spring, which is connected to the valve, allows the unwanted pressure build-up to release into the atmosphere when lifting off the throttle when boosting.
As for sound, whether it's the 'whoosh', or 'bwaaahh sutututu' comes from the air released into the atmosphere.
There's a variety of blow off valves on the market, with some providing an adjustment screw allowing you to manually adjust how soon the valve kicks in, while other BOV's will have a preset pressure.
Benefits Of A Blow Off Valve
Since the turbo creates unwanted gases, the job of the blow-off valve is to release these from the system to allow it to perform at maximum efficiency.
Turbocharged vehicles that aren't running a blow off valve can suffer from compressor surge, which is likely to cause performance and reliability issues - every tuner's worst nightmares!
When you suddenly lift off the throttle under boost pressure without a blow off valve, the throttle plate will suddenly close, sending the boost back into the engine and with no way of exiting the system besides heading back into your turbocharger.
This pressure is sent back into the compressor outlet, creating a compressor surge, which the high-spinning compressor wheel now has to contend with.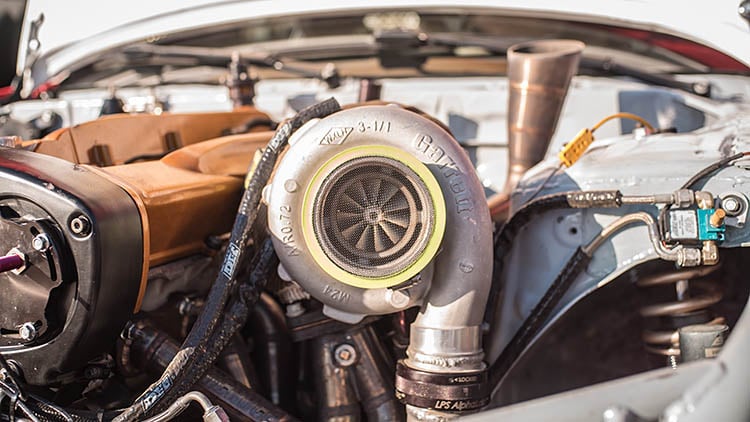 As you've probably guessed, this will gradually create wear and tear on the bearings and shaft inside the turbo, especially with a highly tuned setup.
With a reliable blow off valve setup, you'll no longer need to worry, as these unwanted gases will be fired out of your BOV, providing you with an addictive and satisfying sound in the process.
Choosing The Ideal Blow Off Valve
It's important to realize that not all turbocharged vehicles will benefit from a blow off valve, which is where you'll need to do your research, whether in your manual or by searching online.
For cars that use mass airflow sensors (MAF), you must opt for a blow off valve that allows for recirculation, as the MAF measures the airflow after it enters the intake.
A typical BOV setup will lead to incorrect readings for the MAF, causing further problems.
Sizing
Blow off valves come in various sizes, typically from 38-60mm, and you're unlikely to need to go over 50mm unless you're running an insane setup above 700 hp. In this case, we recommend opting for the larger diameter options.
Alongside the amount of boost you're running, you'll also need to consider the space in your engine bay if you're tempted by one of the bigger options.
Other Considerations
If you've found the ideal blow off valve for your needs, it's worth checking whether that manufacturer has a specific model designed for your car's year, make, and model.
While we've prioritized universal fit options in this guide, there may be a specific version designed for your requirements.
Fakes
All of our recommendations in this guide come from genuine, highly-regarded retailers.
There is a concerning amount of fake blow off valves out there on the market, and a 'replica' could potentially cause severe damage to your engine or turbocharger, so we highly recommend being cautious when deciding where to purchase.
As well as fakes, you'll often find suspiciously cheap blow off valves on the market, but these are known for underperforming and often having a high failure rate.
Although we would occasionally consider cheaper options, such as exhausts, we always opt for premium products from respected companies with blow off valves.
---
Our comment: For those of you that are going for a big power setup, this 50mm (2") blow off valve could be a perfect choice.
Forge has successfully used this on their various Time Attack cars and a 1,500 hp GTR and can handle boost setups from 1-3 bar of pressure.
Utilizing heat stablilized viton o-rings, this ensures maximum longevity along with minimal service intervals.
This BOV can be either welded or clamped onto your existing setup and comes in black or silver color variations.
Manufacturer description: "This valve is the largest displacement valve that Forge have ever made! After a long trial period where we placed the valve on some of the hardest used cars around, we are proud to release it for sale. Featuring a 50mm (2") aluminium piston so that there are no issues with split diaphragms, we have not found the power handling limits of this valve yet!"
"The springs fitted to the valve has been painstakingly developed to allow a range of boost from 1 bar (14.7 psi) right up to 3 bar (43 psi) without the need to change the spring. The vacuum barb is a huge 6mm ID and fully rotatable 360 degrees to suit any installation."
---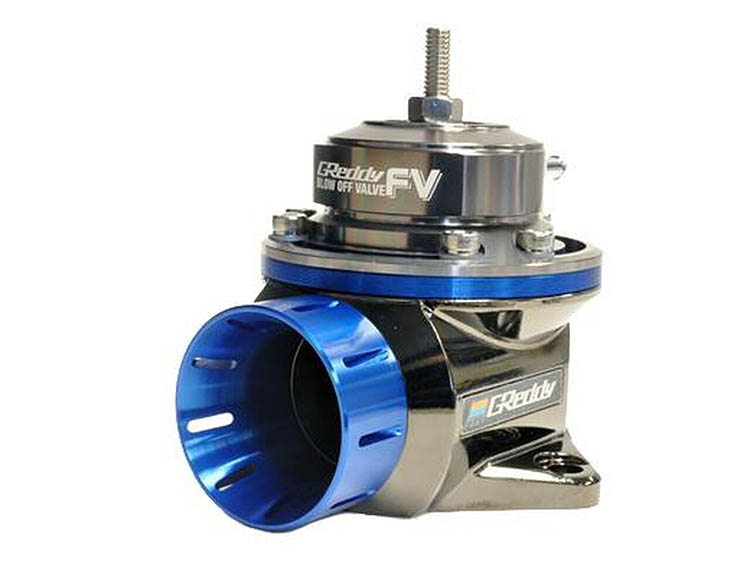 Our comment: For those running an everyday street setup, this new offering from Greddy could be an ideal option.
Crafted from durable cast with a billet aluminum frame, it provides Greddy's typically exceptional quality and is ideal for 100-400 hp setups.
Manufacturer description: "When you let off the throttle, are you killing your turbocharger? A Greddy blow off valve helps protect your turbocharger by preventing overpressurization when your throttle closes."
"Don't trust your expensive performance components to a knock-off, go with Greddy, a big name in motorsports. If you are running a turbocharged engine, this is a vital component for long-term performance."
---
Our comment: Unlike Greddy's Type FV option above, this is another BOV designed with higher performance setups in mind.
Enjuku offers two different springs with this setup - the 'Standard' option, which is ideal for 260-460 hp, and the 'Stiff Spring' option is better suited if you're aiming for over 400 hp, or above 25 psi (1.7 bar) of boost.
The Type-R is the strongest BOV that Greddy provides, so if you're a fan of the brand with big power goals, look no further.
Manufacturer description: "GReddy Blow Off Valves are easily adjustable to eliminate compressor surge and preventing premature boost leakage, while increasing boost response between shifts."
"Each valve is made of durable cast and billet aluminum frame and the valve to diaphragm ratio provides performance that cheap piston types cannot offer."
---
Our comment: If you're like us, and you spend far too much time browsing JDM cars for sale, you would've undoubtedly encountered the SSQV at some point.
The SSQV 4 is the fourth revision of the legendary HKS BOV and is often regarded as the perfect option for road setups.
Its sequential system provides a two-stage opening mechanism, allowing the primary and secondary valves to activate depending on the pressure applied.
Although this makes the SSQV suitable for both high and low-pressure setups, we would be looking at the larger (at least 50mm) options when aiming for huge power goals.
One consideration with this BOV is that it's certainly not the smallest out there, so you'll want to ensure you have sufficient room for mounting it in the bay.
Manufacturer description: "A trustworthy HKS blow-off valve is a vital safety feature on any turbo system, and the HKS SSQV universal valve is a great choice for most turbos on the road."
"Designed to release pressure during a surge or if your turbo's pressure gets too high, it's an important component you absolutely don't want to fail. Whether you're showing your stock turbo a little TLC or installing a new system to get more from your car, a quality blow-off valve is a must-have for your project."
---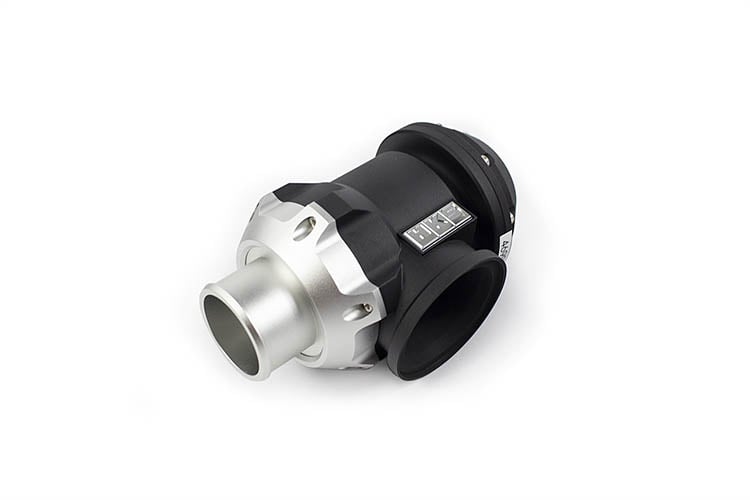 Our comment: Featuring a 51mm valve, the three-chamber HKS Racing SQV is up there with the best-suited blow off valves for big power setups.
HKS is well-known for pushing out huge power in their many project and demo builds over the years, and there's no doubt that this will be capable of holding up to anything you can throw at it!
Manufacturer description: "HKS original 3-chamber structure ensures the stable operation of blow-off valve regardless of the amount of pressure. Large 51mm valve performs great with high power and large displacement engines. Adjustable pre-load allows a wide range of applications."
---
Our comment: We've added this Rev9 option to our list for those of you with a tight budget for your build.
This is a cheaper alternative to the well-known HKS SSQV, and although we'd personally opt for the real thing, it may suit some requirements.
Perhaps you're building a budget custom setup, and you won't be too devastated if the BOV isn't of the highest quality out there. In this case, the Rev9 blow off valve could perhaps be a consideration.
Admittedly, we wouldn't feel entirely comfortable running it on our favorite JDM legends.
Manufacturer description: "Made of high-quality billet aluminum die-cast body. Includes all hardware, O-ring and C-clamp."
"Triple fin design produces incredible sound. Dual stage pull-type relief valve."
---
Our comment: Tial brings a vast range of colors and springs to suit various needs and setups. If you're looking for engine bay bling, these BOV's are certainly eye-catching!
If you're not already aware of Tial, they're a hugely popular brand in the BOV and wastegate markets, offering some of the best quality products available.
They claim that this 50.5mm valve is the highest flowing BOV on the market, and it'll undoubtedly be a fantastic choice for higher-powered setups, with proven capabilities of handling up to 1,800 hp!
A unique aspect of this BOV is that it's also ideal for supercharger setups.
Manufacturer description: "Q is the first revision of the original TiAL BOV. The Q bolts up to any standard TiAL flange, no re-welding."
"This is the highest flowing BOV on the market. It's offered with a variety of springs for different vacuum levels and a special spring specifically for supercharged vehicles."
---
Our comment: For those who enjoy your ride being the center of attention, this is likely to be the ultimate choice.
Alongside its fantastic flow performance, what sets this option aside from the rest of the TurboSmart range is that it's their loudest offering by far.
Manufacturer description: "A full atmospheric BOV for racers and serious enthusiasts who want to be noticed."
"Supersonic provides a superior flow performance with the famous "supersonic" sound. Featuring a tool-free adjustment via a rotating cap and a positive-seal piston this is Turbosmart loudest BOV."
---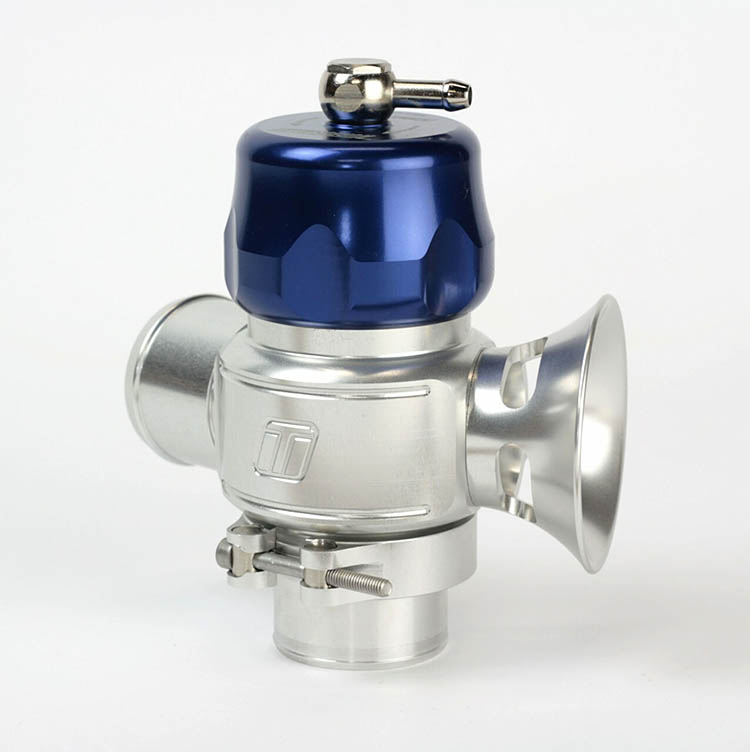 Our comment: Although this is one of the more expensive options, it's capable of becoming four BOV's in one.
Thanks to its unique design, the Dual Port can be configured as a Supersonic, Megasonic, Plumb Back, or Dual Port blow off valve.
As well as this, it also features sequential ports, providing quiet operation around town, with louder chatter on full boost.
Featuring a quick-release V-Band clamp and conversion parts for various setups, this is a perfect BOV for 4-6 cylinder engines, running between 200-600 hp.
Manufacturer description: "Four BOVs in one. The Dual Port can be configured as a Supersonic, Megasonic, Plumb Back or Dual Port! Features sequential ports for quiet operation on mild boost and full performance at full boost."
"With a a Quick-release V-Band clamp, tool-free adjustment and all the parts needed for conversions included it is Turbosmart's most versatile BOV."
---
Our comment: If you're going for a loud and abnoxious big-power setup, then the Bubba Sonic should definitely be considered.
With its 50mm outlet port, this is one of the largest BOV's in our guide and is constructed from CNC billet aluminium, making it heavy-duty, yet just 790g (1.7lbs.)
If you're looking for a small, quiet blow off valve for your daily cruiser, look elsewhere!
Manufacturer description: "Turbosmart might be famous for fitting a lot of performance into small packages but that doesn't mean we don't appreciate the fact that sometimes bigger is, indeed, better. This is exactly the premise behind the Big Bubba range."
"Bubba Sonic is a vent-to-atmosphere version of the Big Bubba valve and features a heavy duty, CNC billet aluminium body and components and a 52mm (2.05") hard anodised aluminium two-piece piston."
---
Our comment: While the Dual Port allows for both atmospheric or recirculating operation, this is a cheaper alternative for those that know they'll definitely need to opt for a recirculating valve.
With a choice of 32mm, or 38mm outlet sizes, it's not suited for substantial power builds, but it's an excellent choice for recirculating setups running anything up to 400 hp.
Manufacturer description: "Fully recirculating valve. A quiet alternative to the atmospheric BOV, the Plumb Back systems vents all excess pressure back into the intake system."
"Ideal for cars with sensitive Air-Flow systems and off-road applications as the fully-sealed design of the Plumb Back prevents any foreign matter entering the system."
---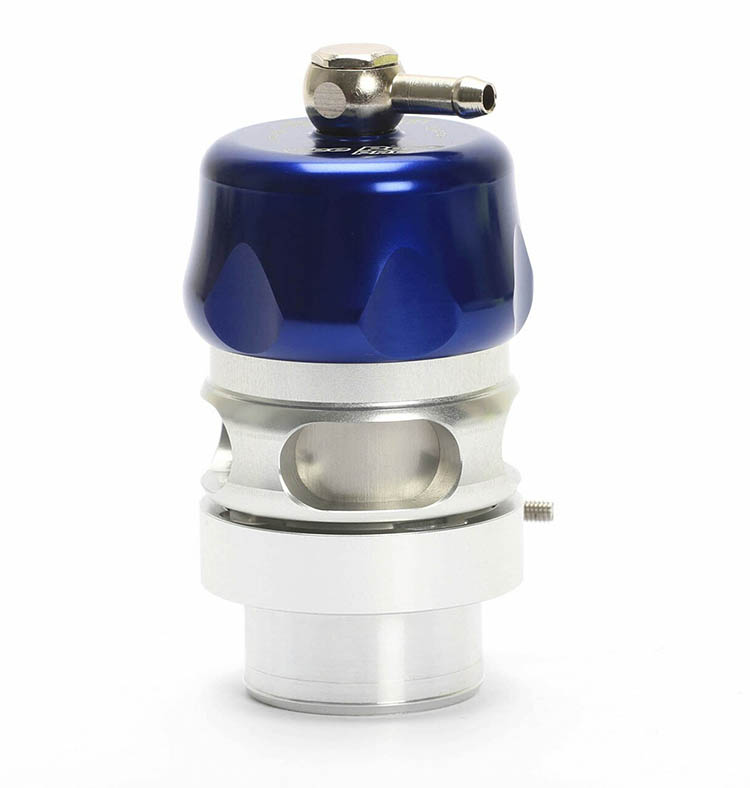 Our comment: One of the cheapest offerings in our guide, the Vee Port Pro offers fantastic performance and an incredible price tag in a small package, making it perfect for setups running under 600 hp.
Coming in at 33% lighter and 20% smaller than its predecessor, it makes a fantastic choice for those rationally-powered drift builds or those with less space in their engine bay.
Manufacturer description: "Redesigned from the ground up, the new Vee Port PRO is 20% smaller and 33% lighter than its predecessor. Featuring a hard anodized aluminum piston, the new Vee Port PRO offers high flow capabilities in a lighter, more compact package."
"Simple and effective. Small footprint makes it an ideal choice for larger capacity, space-restricted engines. Preferred choice of drifting and circuit enthusiasts."
---
Our winners
---
Our Drifted Choice goes to the HKS Super SSQV 4 Blow Off Valve
Our Blow Off Valve winner is the HKS Super SSQV 4.
We've felt we've picked the finest products for this guide, and there's a fantastic selection of offerings from the best brands in the market.
The HKS SSQV blow off valve has stood the test of time, and with the typical premium quality that you'd expect from HKS, this BOV makes for an excellent all-rounder.
---
Our Premium Blow Off Valve Choice
Our Premium Choice is the Greddy Type-R Blow Off Valve.
If you're looking for the ultimate product to suit every need, the Greddy Type-R is an incredible alternative.
There's a choice of either a 'Standard' spring for those planning on running a sensible setup or a 'Stiff' spring option if you're aiming for crazy power figures.
The Type-R is the biggest and best BOV out there from the JDM tuning legends, and it surely won't disappoint.
---
Our Budget Blow Off Valve Choice
Our Budget Choice is the TurboSmart Vee Port Pro Blow Off Valve.
Thankfully, when it comes to blow off valves, you don't need to spend huge money to get a fantastic product.
Although the Rev9 option is the cheapest in our guide, we'd personally spend a little extra on the TurboSmart Vee Port Pro.
Providing a perfect solution for setups under 600 hp, this small, lightweight BOV will be the ideal complement for those opting for a simple, functional setup.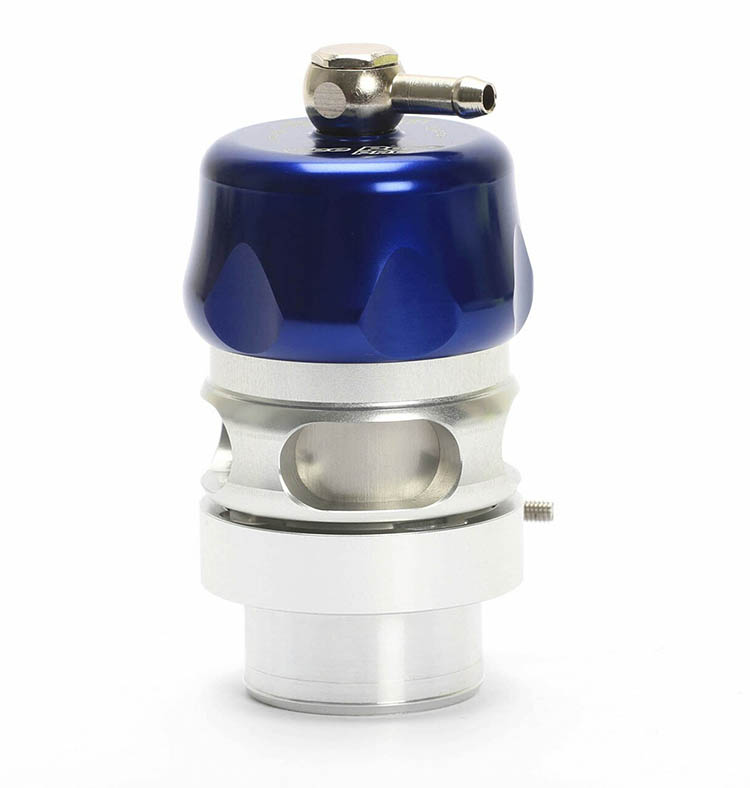 Thank you for reading our Blow Off Valve guide.
We've sourced some fantastic opportunities on the market, no matter what your needs, and we're feeling confident that there's a perfect blow off valve for everyone in this guide.
If you feel we haven't provided the ideal choice to suit your needs, then drop us a line and let us know how we can help.
---
Photography credits
We would like to thank the following sources for the use of their images:
If you enjoyed this article, please share it with the buttons at the side and bottom of your screen. Find this information useful? Please post a link to it on your owners' clubs. We appreciate your support.