Toyota 1MZ-FE – Everything You Need To Know
Curious to know more about Toyota's 1MZ-FE engine? We explain everything you need to know in this in-depth guide.
---
Introduction
We've taken an in-depth look at various Toyota engines in our guides, and now it's the 1MZ-FE's turn to shine.
Although the MZ-family isn't commonly used choice in drifting, this V6 powerplant proven itself to be an immensely reliable engine over the years with excellent tuning potential.
Since these can present a real bargain in the current market, and can often be an ideal choice for an engine swap, leading to popularity within the likes of the MR2 scene.
Toyota introduced the 1MZ-FE to the market in 1993, intending to provide their larger sedans in the marketplace with an improved power output over the four-cylinder VZ family, which they'd been previously utilizing.
With its 3-liter displacement, 2,994cc to be precise, Toyota went on to launch several variations of the engine, ranging from 168 to 242hp.
Alongside the fantastic reliability that it has to offer, the 1MZ was arguably one of the smoothest engines that Toyota built, with a flat torque band that made for one of the finest daily commuters or motorway cruisers.
The fantastic driving ability was likely to be a significant part of the reason that the 1MZ-FE earned its spot on Wards' 10 Best Engines list back in 1996.
However, it wasn't just the silky smooth power delivery that earned its appeal; it also has some impressive tuning capabilities, which we'll take a more in-depth look at later in our guide.
For now, why not enjoy this great-sounding 1MZ-swapped MR2 enjoying the twisties. Turn your speakers up for the full experience, as the 1MZ proves that it also has a fantastic soundtrack waiting to be unlocked.
The 1MZ often finds itself overshadowed by some of the alternative offerings that Toyota has had to offer over the years.
But, I mean, let's face it, it's not easy to compete when you have rather insane siblings, such as the 1JZ and 2JZ, or even the 1UZ-FE and 2GR-FE.
But, with that said, it's undoubtedly an incredible engine, and when maintained correctly, without too many burnouts, we've witnessed many of them reach over 300,000 miles, which is impressive.
Good luck getting that kind of mileage out of your 1,000hp 2JZ, suckers. (Yeah, okay, we might be sounding a little jealous here.)
For those of you that think the 1MZ can't drift - think again.
We hope that this video will inspire more enthusiasts to fit 1MZ's into their skidders. If you do, then make sure you share it with us!
---
1MZ-FE Engine Specs
Toyota's 1MZ-FE is a 3.0-liter (2,994cc) four-stroke water-cooled, naturally aspirated, internal combustion V6 gasoline engine, which was a replacement for its 3VZ-FE predecessor.
Toyota continued to use the 1MZ in various new-build cars on the marketplace between the 1993 to 2007 model years.
Production was carried out by Toyota Motor Manufacturing Kentucky for the USDM models, with the JDM engines crafted in Toyota's Kamigo Plant.
To keep weight to a minimum, Toyota opted for an aluminum engine block and aluminium alloy Dual Overhead Cam (DOHC) cylinder heads.
The cylinders feature press-fitted cast-iron cylinder liners with a closed deck design, which leaves no open space between the bores.
Their choice to opt for lightweight materials, unlike the previous VZ-blocks, allowed Toyota to decrease the weight while also maintaining and potentially even improving reliability, at the same time as reducing costs.
These weren't the only benefits of the weight saving, as the integration of a lightweight rotating assembly also provided a more efficient, smoother engine.
With its 60-degree design, they opted for multi-point fuel injection (MFI) with its dual-overhead (DOHC) camshaft design with four valves per cylinder (24 in total) alongside a one-piece cast camshaft and cast aluminium manifold.
A forged crankshaft was used, alongside lightweight aluminium alloy pistons and connecting rods, with resin coating applied to the piston skirts for VVT-I variants.
Toyota intentionally refined the drivability to perfection at precisely 3,000rpm, as this was the typical range most commonly used for highway-cruising speeds.
In doing so, this enabled decreased weight in the rotating assemblies, which meant improved engine efficiency and smoother drivability when reaching typical highway speeds.
It's certainly no coincidence that the 1MZ-FE makes the perfect highway cruiser.
With their earlier VVT-i revisions, these featured a dual-throttle body alongside a cast aluminium intake manifold and EGR block-off plates on the exhaust side.
For the later revisions, they integrated a drive-by-wire, electronic throttle control.
For those of you wondering what 1MZ-FE stands for, it goes by Toyota's typical naming process:
1 - First generation
MZ - Engine family
F - DOHC narrow-angle economy block
E - Multi-point fuel injection (MFI)
During its final years of production, the 1MZ-FE would go on to be phased out by its successor - the 3.3-liter 3MZ-FE.
For those of you that are fascinated by these engines, make sure you check out this insightful tear-down video of the 1MZ-FE:
---
Which Cars Have the 1MZ-FE engine?
Despite being built with the sedan market in mind, the 1MZ would later become integrated into a wide range of the Toyota/Lexus family.
Here's a full list of the cars which left the factory with Toyota's 1MZ-FE engine.
Non-VVT-i models:
Toyota Camry (1993-2002)
Lexus ES 300 & Toyota Windom (1993-2003) Japanese market only
Toyota Avalon (1994-2004)
Toyota Pronard (2000) Japanese market only
Toyota Sienna (1997-2002)
Toyota Mark II Wagon (1997-2001) Japanese market only
Toyota Solara (1998-2003)
Toyota Estima (2000-2005) Japanese market only
Toyota Harrier – Non-US markets only
VVT-i Models
Lexus RX 300 (1998-2003) US market only
Lexus ES 300 (1999-2003)
Toyota Avalon (2000-2004)
Toyota Highlander/Kluger (2000-2003)
Toyota Sienna (2001-2003)
Toyota Sienna (2001-2003)
Toyota Alphard (2002-2008) Japanese market only
Toyota Camry (2003-2006)
---
1MZ-FE Modifications & Tuning
If you're expecting the 1MZ-FE to be disappointing when it comes to tuning, then think again.
Although we can't find any proof of the mind-blowing 1,000hp claims, it appears that 1MZ enthusiasts have proven to achieve over 700hp from their builds, so it does potentially appear to be plausible if you're determined enough.
Even if it's not 1,000hp, I think you'll agree that it sounds pretty insane for an engine which Toyota built with the daily commute in mind!
Given that the 1MZ only ever left the factory in some of the lesser exciting cars that Toyota made, it's never really made a big splash in the tuning scene.
Despite its potential capabilities, most tuning enthusiasts will typically opt for the more obvious Toyota alternatives, such as the 2JZ, 1JZ, or even the 1UZ.
Although the main performance gains are there for the taking with forced induction, which we'll move onto next, there are still some bolt-on mods that will help to extract some more power and also get your 1MZ sounding more impressive.
One of the simplest upgrades is a fast road cam, which we would expect to provide around a 10-15% power increase over the stock engine.
Unlike most cars, the stock 1MZ doesn't respond particularly well to induction/cold air intake kits. So, unless you're looking for improved sound, then you'll most likely be wasting your money here.
On the other hand, this will become essential when you move on to significant power gains, as you'll need to ensure maximum airflow to cool the engine.
As always, a free-flowing exhaust will undoubtedly help improve both sounds, performance, and the aesthetics of your car.
Unless you're opting for the forced induction route, we don't recommend going larger than around a 2-2.5" bore for optimal gains.
If you're determined to get the most out of a naturally aspirated 1MZ, then there are also additional upgrades you can consider, including an uprated fuel pump, clutch, injectors, and a port and polished head.
From there, you can also look at the next level of upgrades, such as pistons, head, valves, cams, and uprated gearboxes.
When you move on to the more complicated internal modifications, you'll undoubtedly need to consider going down a piggy-back/aftermarket ECU route, since the stock ECU's are notoriously hard to modify.
Before you end up pumping vast sums of cash into squeezing the power out of your N/A setup, we would personally take some serious consideration as to whether it's worth it over the 2JZ, 1JZ, or even the 2GR-FE.
These engines have a far superior choice when it comes to off-the-shelf mods, but admittedly, they're not going to be quite as unique as a high-powered 1MZ.
---
1MZ-FE Forced Induction
Toyota Racing Development (TRD) is Toyota's in-house tuning shop, and they provide some of the most impressively built, reliable forced-induction kits for specific engines, and thankfully, they provided one for the 1MZ-FE.
These kits came as optional extras on the 1997-2000 Camry, 1998-2000 Sienna, and the 1999-2000 Solara, and they provided a worthwhile upgrade over stock, achieving 242hp and 242lb/ft torque.
For those of you looking for a convenient upgrade for your 1MZ, there's no better option than the TRD supercharger kit.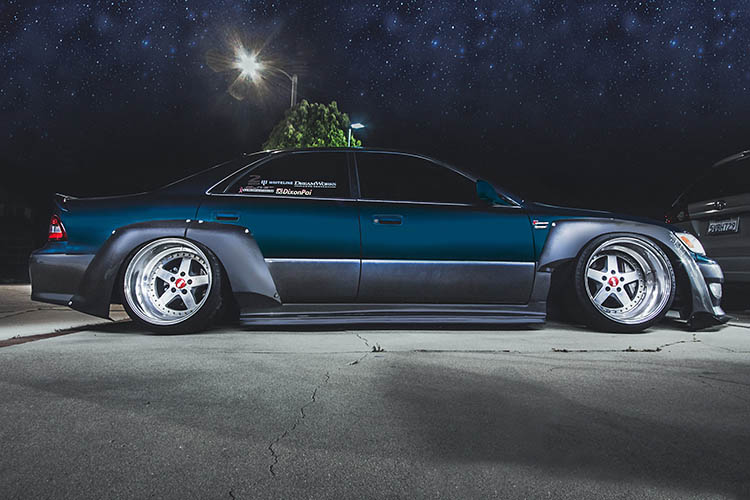 Once installed, you're able to push the engine a little more, and they're known for reliably being able to handle around 5-7psi/0.5 bar of boost, which is capable of providing around 270hp before you risk damaging the stock engine internals.
Although some 1MZ's have supposedly dealt with 10psi, this certainly won't provide the reliability that Toyota intended.
There's plenty more power to be had if you're willing to consider forged internals, and a port and polish, along with a remap on an aftermarket ECU and other supporting mods, but you'll need to start investing big bucks.
If you're planning gigantic power goals in an FWD chassis, you're also going to have to consider the traction issues that you'll soon experience.
For those of you that are keen to know more about forced induction, make sure you head over to our Turbocharger vs. Supercharger guide.
---
1MZ-FE Reliability & Common Issues
There's no doubt that the 1MZ-FE is one of the most reliable engines money can buy when treated right.
On the other hand, it can quickly bite you if neglected during its rather long lifetime.
As you're most likely already aware, the main potential issue that can arise with these engines is the dreaded 'sludge'.
The 1MZ takes quite some time to get up to the correct temperature, and when often used for quick drives to the store, without getting up to the proper temps, this can lead to the sludge issues within the engine and intake manifolds.
The sludge issue is as it sounds, where you'll gradually end up with a build-up of oil within the engine that no longer flows and lubricates as it once did. In some of the worse cases, you'll be able to see a clear build-up within the oil filler cap.
Although this is a common problem, which Toyota has publically accepted, you can avoid this with the correct maintenance and frequent oil changes.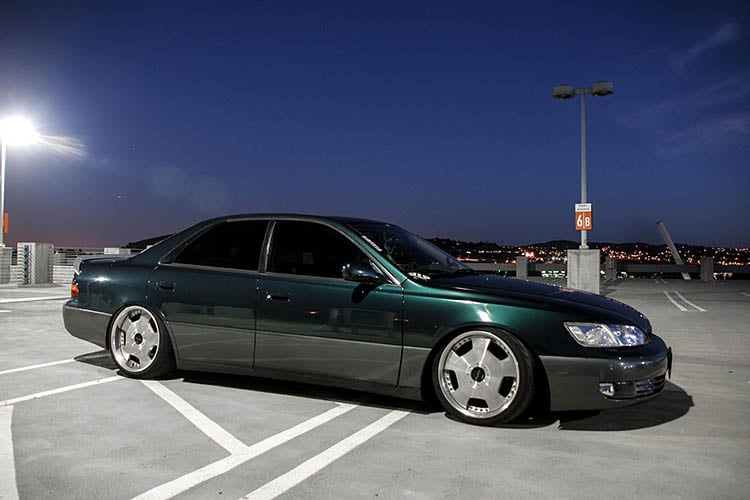 Using synthetic oil, with an oil change every 5k miles or so will keep your 1MZ free of the notorious 'sludge' issues.
Even healthy 1MZ engines often use more oil than you might expect, so we highly recommend frequent oil changes regardless of the sludge problems.
The next issue often arises with the knock sensors. Their role is to detect such problems as detonation. When a potential issue arises, the overly-sensitive knock sensor will tell the ECU to decrease ignition timing, which can result in reduced power and spluttery acceleration.
With the later engines, which featured VVT-i, they are prone to leaking, which can cause shaking and misfires, vibrations or judders, and generally feel, and sound, like an unhealthy diesel.
If this is the case, you'll need to consider cleaning the throttle body and injectors or swapping out the VVT-i valve.
Although some of these issues make it sound unreliable, the 1MZ is far from it.
When correctly and frequently maintained, it's one of the most reliable engines ever built.
We've repeatedly seen 1MZ-FE's achieve well over the 300,000-mile mark, and still going strong. However, neglect the oil changes for a few years, and it'll soon make you regret the decision.
---
Is the 1MZ-FE an interference engine?
The interference argument is one of the most common (and quite often heated) debates among 1MZ-FE enthusiasts.
Some say that the later VVT-i engines were interference engines, but that isn't the case.
As far as we've found, during our extensive research, there's no proof at all that the 1MZ-FE is an interference engine.
So, in our hopes to settle the argument, we hope that this excellent video will help to prove this statement.
So, although the 1MZ-FE is a non-interference engine, its successor, the 3MZ-FE, was an interference engine.
For the sake of doing so, we do recommend changing the belt during the suggested service intervals. You'll likely only ever need to do this once or twice during your ownership.
Although it won't kill the engine if it snaps, it still saves being stranded on the highway, before a long journey home on the back of a tow-truck.
---
Conclusion
Despite the 1MZ-FE not being the typical choice in the drifting, or even the tuning community, it's undoubtedly an excellent engine in its own right.
Correctly refined by Toyota to offer a silky-smooth commute, it does the job impeccably well, and it'll continue to do so for hundreds of thousands of miles when maintained correctly.
When it comes to tuning, the potential is certainly there if you're willing to put the time and effort into doing so.
Thanks to TRD's OEM supercharger, it opens up a whole realm of possibilities when it comes to squeezing more power out of the 1MZ, but you'll soon find yourself digging deep into your pockets when it comes to big power goals.
For that reason, if you're considering the 1MZ for a swap, then some of Toyota's alternative engines are likely to cost you more in initial outlay, but they're likely to make financial sense in the long run.
Given its lack of popularity, the likes of MR2 owners have welcomed the gap in the market with open arms after finding that it works exceptionally well with the chassis for minimal effort and expenditure.
Alternatively, if you're looking for a sensible daily cruiser, then you're going to struggle to find a smoother, more refined mile-chomper than the 1MZ-FE for the money, which will continue cruising indefinitely with the correct maintenance.
We hope that we've covered everything you could want to know about the Toyota 1MZ-FE engine in this guide. If you have any additional questions, or you'd like us to produce a specific guide, then don't hesitate to drop us a message.
Thank you for reading our Toyota 1MZ-FE guide
If you enjoyed this article, then please share it with the buttons at the side and bottom of your screen. If you've found this information useful, then please take a moment to share it with other Toyota enthusiasts. We appreciate your support.
If you're looking at other Toyota engines, check out our 2AZ-FE engine guide.
---
Photography credits
We thank the following entities for the use of their photography in this article: