Wall Scraper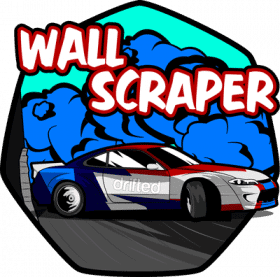 50 HP
The Wall Scraper is a must-have for any Drift Hunters MAX fans' collection!
Voted as the ultimate drifting game by the fans, this huge upgrade to the legendary OG Drift Hunters game provides the ultimate drifting experience whether you're at home, work, or school thanks to its cloud-saving capabilities.
As a Drifted.com exclusive, you can't play this game anywhere else. By simply enjoying what the game has to offer 50 times (on different days) you'll be awarded with an awesome 50 HP bonus.
Once you've checked out what this game has to offer, you'll undoubtedly find yourself adding the Wall Scraper badge to your collection in no time! Simply play the game 50 times, logged once on any given calendar day.
1 Step