K24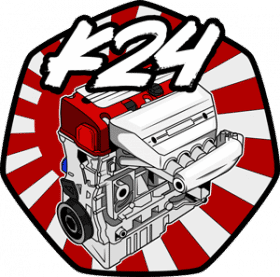 Like many aspiring drifters, you'll have to begin your journey with a Honda engine. Of course, it could be worse – at least we've been kind and provided you with the K24 right away!
Honda jokes aside, the K24 is not to be underestimated. By strapping a turbo kit to the engine, it can become a perfect sleeper weapon.
To level up your engine game, you'll need to earn 250 HP to upgrade to the SR20DET.