Ultimate Nissan RB20DET Engine Guide
If you're considering Nissan's RB20DET as your next engine of choice, make sure you check out this guide first, where we'll be explaining everything you need to know.
---
Introduction
We've explored many of the most predominant engines used in the drift scene to date, but since the original RB engine, the RB20DET, has been left out until now, it's time to take a deep dive into what the grandfather of the RB family has to offer.
Unless you're entirely new to drifting, we're willing to bet that you've heard people raving about the RB engines from Nissan, which have become one of the most popular engines over the years.
Their desirability is partly thanks to their eargasm-inducing sounds, alongside the ridiculous power potential.
Although the RB20DET is the smallest engine of the turbocharged RB-series, it's still highly sought after, and undoubtedly has a lot to offer.
It can be challenging to choose the perfect candidate for your engine swap, so we've created this guide to help you decide whether the RB20DET is going to be the ideal choice for your needs.
The RB20E was the first RB to hit the market, which was the successor to the outdated Nissan L20 engine.
Between the 1985-2004 model years, Nissan produced several variations of the RB engine, which later went on to increase in capacity from the original 2.0L RB20 to the 3.0L RB30, with stroker kits eventually providing 3.4L upgrades.
For this guide, we'll be sticking with the first-ever turbocharged model in the family, the RB20DET.
The RB20DET initially launched in the Nissan HR31 Skyline and the Fairlady 200ZR, which began production in 1985.
It later went on to be included in various other cars, such as the Laurel, Cefiro, and the Skyline BNR32.
In stock form, the turbocharged RB20DET utilized up to 10 psi of boost pressure (model dependent) to achieve up to 212 hp.
However, there was plenty of power potential left lying in wait from the factory, which we'll take an in-depth look at later in this guide.
Although the RB20DET isn't often the most glorified RB engine, it's best known for being the cheapest option alongside being exceptionally rev-friendly when it comes to drifting and produces that delightful straight-six RB-sound that we know and love.
There aren't many alternatives in a similar price bracket that have the tuning potential and an 8,000rpm redline to compete with the RB20DET for the price, which is what makes it a fantastic proposition to consider.
Sure, the RB26DETT is the dream RB engine, but with the likes of the Skyline R34 being illegal in the US, and the rarity/cost factor of the RB26, it's certainly worthwhile to consider the far cheaper alternatives.
---
Which Cars Have The RB20DET Engine?
The RB20DET was a popular choice between the mid-to-late 90s, and it soon found its way under the hood of various Nissan models.
Nissan Skyline HR31
Nissan Skyline R32
Nissan Fairlady 200ZR
Nissan Stagea
Nissan Cefiro
Nissan Crew
Nissan Laurel
---
Nissan RB20DET Engine Specifications & Variations
The RB20DET's design builds on its predecessor, the L20A engine, keeping the same stroke and bore of the original.
But, that's where the similarities between the two end, as Nissan went on to upgrade the pistons, connecting rods, camshaft, cylinder head gasket, and the ECU, with the compression ratio reduced to 8.5:1.
With a displacement of 1,998 centimeters and an inline six-cylinder configuration, a Garrett ball-bearing T28 turbocharger combined with a T3 exhaust manifold enabled up to 10 PSI.
There were two main variations of the RB20DET produced, the red top and the silver top; although the red top is rare to find in the states, it features in pre-1988 engines in Australia and New Zealand.
Replacements between the two variants were a new cylinder head, an uprated turbocharger, pistons, connecting rods, camshafts, and also an updated cylinder head gasket.
The red top was only capable of producing up to 190 hp, so it's typically the less desirable choice of the two options.
Nissan RB20DET specifications:
Cylinder block: Cast-iron
Cylinder head: Cast-iron
Configuration: Inline straight-six
Valvetrain: DOHC (4 valves)
Piston stroke: 69.7mm (2.74″)
Cylinder bore: 78mm (3.07″)
Compression ratio: 8.5:1
Displacement: 2.0L (1,998 cc)
Stock power: 212 bhp (at 6,400 rpm)
Stock torque: 195lb/ft (at 3,200 rpm)
Weight: 245kg (540lb)
Stock turbo: Garrett T28 w/ T3 flange
Maximum tuning potential (with extensive modifications): 450+ hp
We've written a separate guide where we take a deeper dive into the RB20DET engine specifications.
In total, Nissan went on to produce seven different models of the RB20-family:
RB20E
RB20ET
RB20DE
RB20DET
RB20P
RB20DET-R
RB20DE NEO
---
Nissan RB20DET Tuning & Upgrades
One of the main benefits of the RB20DET is the potential tuning capabilities that it has to offer.
Sure, it's not going to break any records in stock form, but let's face it, who opts for an RB engine to keep it stock?
When fully tuned, we've seen the RB20DET frequently reach up to 400bhp, with several others claiming to have achieved up to 450bhp, which we expect to be the limit on stock internals at around 1.2 bar of boost.
One of the main downsides of the RB20DET that you'll soon realize is that it somewhat lacks torque compared to some of its rivals at around the 4,500rpm range.
Most tuning enthusiasts overcome this with the usual supporting mods, alongside a larger turbo and uprated camshafts, which help to eliminate the issue with low-end torque.
If you're looking for a cheaper alternative, then a camshaft upgrade on the stock turbo can also be a consideration.
Although some engines such as the 2JZ-GE are capable of being N/A-T'd by simply bolting on a turbo and expecting the same results, this isn't the case with the naturally-aspirated RB20 engines.
For that reason, f you're planning on a turbocharged RB, then you'll make life far easier by opting for the DET engines from the very start rather than trying to upgrade them later.
There are a lot of different ways that you can go about reaching the tuning potential of the RB20DET, but as always, it's crucial to start with a healthy base engine, especially for drifting or significant power goals.
The obvious start to tuning any engine is to have it breathing to its full potential, which means starting with simple bolt-on mods, such as a cold air intake, along with upgrading the exhaust system, along with the headers/manifold if you're chasing decent power.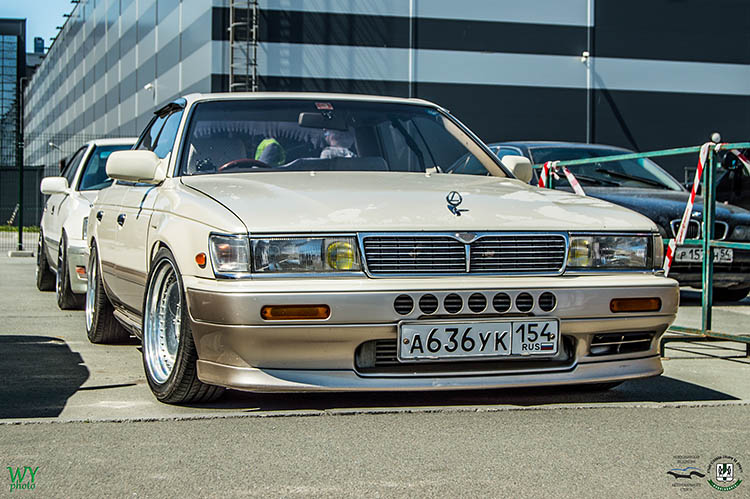 We'd usually opt for the typical 2.5-3" diameter exhaust, which is the usual size for a free-flowing aftermarket exhaust, and there'll be plenty of choices on the market for most models.
Installing these will eliminate most of the restrictions within the stock setup, enabling a nice, free-flowing exhaust, alongside getting the RB's vocal cords flowing a little better.
From there, you can increase the airflow into the engine with an aftermarket front-mount intercooler. Other convenient upgrades include injectors, MAF, an uprated fuel pump, and a boost controller.
Once you reach this point, you should be achieving around 320-330bhp.
We'd recommend having your boost controller set up by a reputable tuner or taking a look at aftermarket or piggyback ECU options if you're planning on going further in the quest for additional power.
From there, it's time to consider upgrading the T28 turbo, which is where you'll be able to unlock the true potential and continue venturing towards the 400-450bhp benchmark.
There are several options to consider when it comes to optimal turbos for the RB20DET, and if you'd like to stick with a simple setup, then the manufacturers of the stock turbo, Garrett, offer options such as the GT2860RS.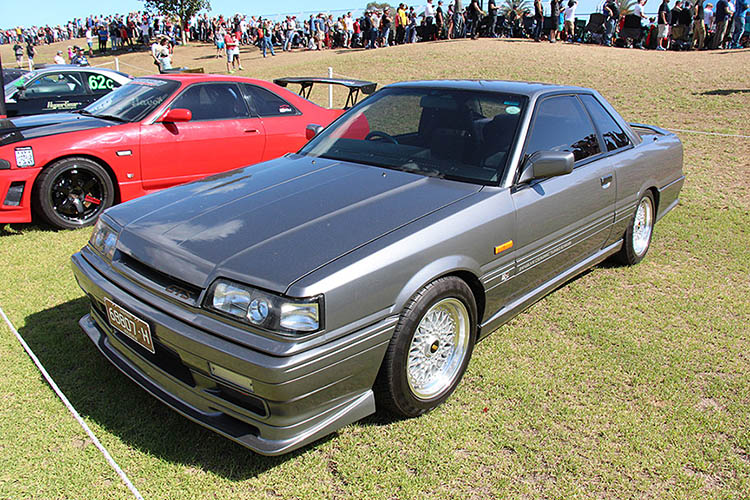 Alternatively, there's the HKS GT-RS Turbo, which is capable of around 350hp on a quick-spool, responsive setup, which would be perfect for street use.
If you're looking for immense power gains, then the Garrett GT3071R is an excellent match for the RB20DET.
Given the engine's lack of low-down torque, a laggy turbo isn't going to be an ideal combination, and with the GT3071R rated to up to 480hp, it'll be a perfect option to reach over 400hp.
Although it can be tempting to crank up the boost as much as possible, we don't recommend going over 0.8 bar (11.5 psi) on stock internals, but with a forged setup, some have managed to exceed 1.2 bar (approx. 17.5 psi.)
Of course, the higher you go on boost, the more you're risking the reliability of the engine.
Once you've decided on a turbo, you'll need to look at multi-layer steel head gaskets, uprated head studs, and uprated camshafts. We highly recommend the TOMEI PROCAM upgrade.
There's also the option to go with an aftermarket oil pump, connecting rods, pistons, valve spring kits, and a ported and polished head.
If you've opted to go full-retard with a 400hp+ setup, but you're suffering from turbo lag, it's time to consider increasing the displacement, which you can grow to up to 2.4L with a forged 2.4L RB24 stroker kit.
Unfortunately, by this point, you'll need to be prepared to have your pockets leaking like a sieve. So, be warned, as you may end up wishing that you'd opted for an alternative swap from the start.
---
RB20DET vs SR20DET & RB25DET
When it comes to considering which engine is going to be best suited for your needs, especially for drifting, the SR20DET and the RB25DET are typically two of the primary considerations.
It's not fair to stack these against the tuning giants such as the RB26DETT, and Toyota's 2JZ, as they're in an entirely different league.
RB20DET vs. SR20DET
We've put these engines head-to-head in our comprehensive RB20DET vs. SR20DET head-to-head battle.
Despite their four (SR20) vs. six (RB20) cylinder differences, these equal-displacement engines are similar power when stock, and often divide opinions as to which is best, especially when it comes to drifting.
The SR20DET is typically the most common choice, mostly thanks to its popularity in Japan, where it earned a cult following, featuring in a considerable number of Nissan's production cars.
The SR20DET is hugely popular among S-chassis owners, namely 240SX, in the US that are looking for a convenient KA24DE upgrade, where demand has sent its price soaring in recent years.
On the other hand, the RB20 is likely to be a much cheaper choice, and also has the added benefit of (arguably) being the better sounding engine of the two.
When it comes to spares and upgrades, the SR20DET is going to be the more convenient option, thanks to its popularity, with a massive array of new and aftermarket parts available.
With the RB20DET's cast-iron block, it weighs a significant amount more than the SR20DET, and the SR20DET is also easier to extract larger horsepower figures thanks to its superior internals.
Both engines are likely to top out at around 400hp before you'll have to start throwing significant cash to achieve bigger gains, which is where you're likely to be better off looking at other alternatives.
Two of the main reasons we'd opt for the RB20DET over the SR20DET are that they're cheap, and they sound epic.
On that note, we present our next, slightly more unfair comparison.
RB20DET vs. RB25DET
Tuning enthusiasts that have spent big bucks trying to go beyond the 400hp barrier on the RB20DET, and perhaps the SR20DET, have often wished they'd made the RB25DET consideration from the start.
The RB25DET replaced the RB20DET engine from 1993, and the upgraded RB25DET included a new variable intake cam system that resolved the issue with the RB20's lack of torque in the lower rev-range.
Thanks to its larger displacement, it's far easier to achieve the 400hp mark with the RB25DET, and many have surpassed 500hp.
You then have the option to consider an RB26DETT head, with a stroker kit that's capable of taking the displacement to 2.8 or 2.9L.
Although the RB25DET isn't necessary for everyone, it's an ideal choice for those that have substantial power goals, and although it'll be more expensive than the RB20DET, it's likely to end up being more beneficial in the long run.
---
Nissan RB20DET Engine Swaps
Since the RB20DET can often provide excellent value for money as an engine swap, enthusiasts across the world have jumped at the opportunity to replace their disappointing OEM engines with the RB20.
One of the most common swaps is for the 240SX, where most owners are keen to get rid of the lackluster KA24DE engine that the USDM models received.
So much so that there are various off-the-shelf conversion parts available, such as 240SX RB20 steel and aluminium driveshafts and RB swap mounts.
Alongside the RB20DET, the CA18DET and SR20DET are two popular alternative upgrade considerations for 240SX owners.
Are you considering an RB swap on your 240SX? You'll want to check out this video:
The 240SX isn't the only popular Nissan choice for the swap either, with the 240Z and 280Z also being popular choices.
It doesn't stop there either, with Miata owners always keen to cause an upset, they've taken advantage of the RB20's opportunities.
And it's even an ideal choice when it comes to old-school JDM Toyota's, too:
And it's even found its way into some less-likely European drift cars:
Put it this way, we've seen the RB20DET swapped into just about everything, from Volvo's to Ford pick-ups.
So, if you're wondering whether it's the ideal swap for your ride, take a look at YouTube or Google; the chances are that someone may have already fitted an RB into the chassis in question and may be able to offer some helpful advice.
---
Nissan RB20DET Reliability & Common Issues
With the correct regular service and maintenance, and minimal modification, the RB20DET is a testament to the reliability of the JDM engines of its generation.
Given its age, it's not surprising that it has a couple of minor potential issues, as with any other engine out there, but they're no real cause for concern.
Firstly, the most common issue lies with the ignition coils.
Many have had misfires, or their car has failed to start at all, caused by worn ignition coils.
If you've got related issues, the first port of call is to check the plugs. If they look okay, then turn your attention to the coil packs.
Once swapped, if the issue changes in some way, then you've likely found the culprit.
Given the heat that comes from turbocharged engines, this isn't uncommon, and thankfully, failing coil packs are easy to source and replace.
If you wish to be on the safe side, Nissan recommends changing them every 60,000 miles (100,000km).
If maintained correctly and bounced off the limiter every drive and pushed to 400hp, you can expect to achieve over 250,000 miles from your RB20DET with minimal issues.
It is worth remembering that since the RB20DET is now rather old, and not as common as some of the other options out there, it can sometimes be a little more challenging to find used/new spares.
---
Conclusion
There's a huge selection of engines out there to choose from when it comes to deciding on the perfect candidate for choosing your next car or engine swap.
Although the RB20DET isn't the most incredible engine on the planet, it still ticks many of the right boxes for those who are after some reasonably-priced fun.
In our opinion, it's superior to CA18DET, capable of matching the SR20DET, and even a worthwhile consideration against the RB25DET with reasonable power targets in mind.
For those of you with goals beyond 400hp, you'll most likely be better off starting with a more substantial base engine that won't need such extensive modification to reach your goals.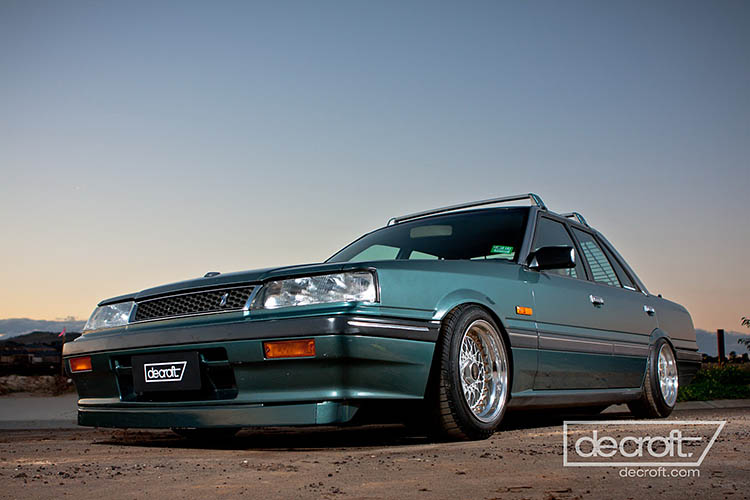 Although the initial outlay will likely be higher, we're willing to bet it'll be the better choice in the long run.
Its six-cylinder soundtrack is likely to provide the perfect harmony for your ears, and it'll be capable of putting a massive smile on your face when you head to the track or the twisties.
Although some enthusiasts will claim that they're overweight, lack torque, and don't have enough power, you can't keep everyone happy.
So, use your personal feelings to decide whether RB20DET is the right choice for you, rather than worrying about other people's opinions.
Personalization is the beauty of the tuning scene. If it ticks the right boxes for your needs, then we're sure the RB20DET won't leave you disappointed.
We hope that we've covered everything you could want to know about Nissan's RB20DET in this guide.
Thank you for reading our Nissan RB20DET guide.
If you enjoyed this article, then please share it with the buttons at the side and bottom of your screen. If you've found this information useful, then please take a moment to share it with other Nissan and RB enthusiasts. We appreciate your support.
---
Photography credits
We thank the following entities for the use of their photography in this article: