Ultimate Drift Hunters Tuning Guide
Are you looking for the best tune in Drift Hunters? We've got you covered with this ultimate tuning guide.
---
Introduction
One of the most exciting aspects of the free-to-play Drift Hunters game is the tuning prospects.
Not only are you able to unlock your dream drift cars, but you can then tune and customize each vehicle to suit your driving style.
One of the best things about Drift Hunters compared to other tuning games is the simplicity of getting your ride to look how you wish, without being too complicated.
We've tried everything, from real-world tuning setups to the most ridiculous designs imaginable, to bring you this ultimate Drift Hunters tuning guide.
Here's an amusing example of how NOT to execute your drift car stance!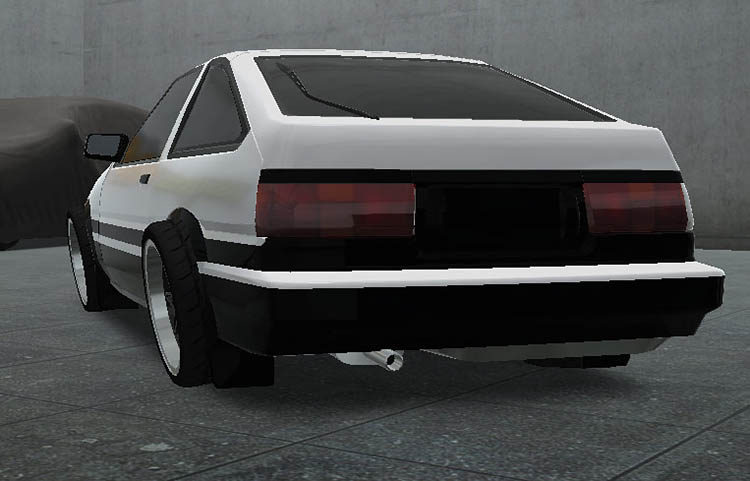 So, let's show you how it should be done.
---
Drift Hunters MAX
Before you begin tuning, we wanted to inform you that there's a new update to the original Drift Hunters game - Drift Hunters MAX.
After listening to the feedback from Drift Hunters fans for several years, we decided to team up with the creator of the classic game to bring you this brand-new Drifted.com exclusive.
Drift Hunters MAX provides a next-generation experience to the original game with more cars, tracks, and features than ever before.
With the largest selection of cars, tracks, features, and the ultimate graphics and physics to date, we highly recommend checking out what the new version has to offer.
One of our favorite new features is the cloud save feature, which enables you to pick up your saved progress from the cloud, whether you're at home, school, or work.
So, why not give Drift Hunters MAX a try, and let us know what you think?
If you love the game, make sure you share it with your friends, and upload your most exciting clips to your social media platforms so that everyone can enjoy what the ultimate free online drifting game has to offer.
If you're not interested at the moment, then continue reading, as we'll now explain everything you need to know about Drift Hunters tuning.
---
Drift Hunters Tuning
Whether you're looking to slam your car with perfect drift fitment, or go for a crazy oni-kyan (demon camber) style setup, we've got you covered.
Basic Upgrades
To get started, we recommend heading to "PARTS" from the main menu and then upgrading the "ENGINE" and "TURBO" to "RACING" with the FREE 25000 in-game credits.
If you've already splashed your cash on another car, it may be worth heading to the track to earn some money to carry out these upgrades first, especially the turbo.
Don't panic if not, as you can always upgrade these later on.
Tuning Your Car
Head back to the main menu, and select "TUNING."
We recommended upgrading the turbo because this will allow you to adjust all of the options within the tuning menu.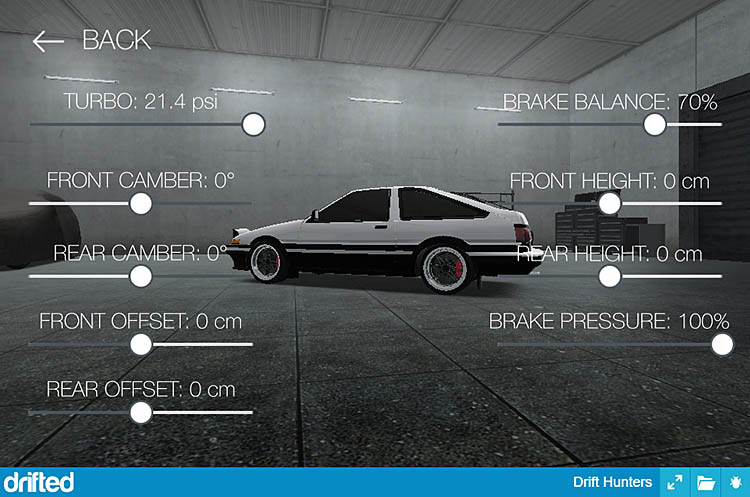 Turbo
Firstly, we can see that the "TURBO" option in the tuning menu allows us to customize the turbo pressure (assuming you upgraded the turbo.)
We keep this to the max, as we like ALL OF THE POWER, but if you're getting started, you may find that lowering the turbo boost (pressure) will make the car more predictable.
Front Camber
The front camber changes the angle of your front wheels.
When it comes to drifting, negative camber is more desirable on the front, which will provide maximum ground contact when turning.
While this is mostly a personal preference, we typically run around -5 to -6 degrees of negative camber in Drift Hunters for the best combination of style and function.
Rear camber
As you've hopefully guessed, too much positive camber isn't going to be great in the rear, either!
Traction is everything when it comes to drifting, so try not to go too crazy with your rear camber, opting for around -1 to -2 degrees for optimal grip.
Front offset
Stance and fitment can transform a drift car from looking insanely cool to being the butt of the jokes at the track.
As you may have guessed, both these extremes at the opposite ends of the scale are a little too much, and we feel that a front offset of around 3 cm is typically the sweet spot, although it varies from car to car.
Getting the top of your tire flush with the fender is the goal for the ultimate fitment.
Rear offset
While a wide track offers superior traction, going too far with the rear offset will once again make the car look ridiculous.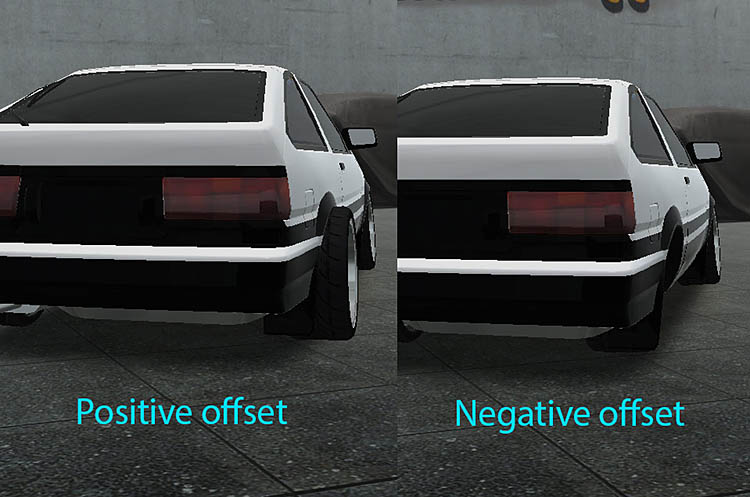 Much like the front, go as wide as you can to get the tire sitting flush with the fender. But don't be afraid to go a little beyond (or even Kyle Mohan style) if that suits your tastes better.
Brake balance
We've found that brake balance comes down to personal preference, and we feel it's best left alone.
However, if you feel as though the car isn't handling quite how you'd like when you hit the brakes, adjusting this will allow you to control the front/rear ratio of the brake pressure.
Front height
As you probably guessed, this changes the ride height of your vehicle - without having to spend hours tweaking your coilovers!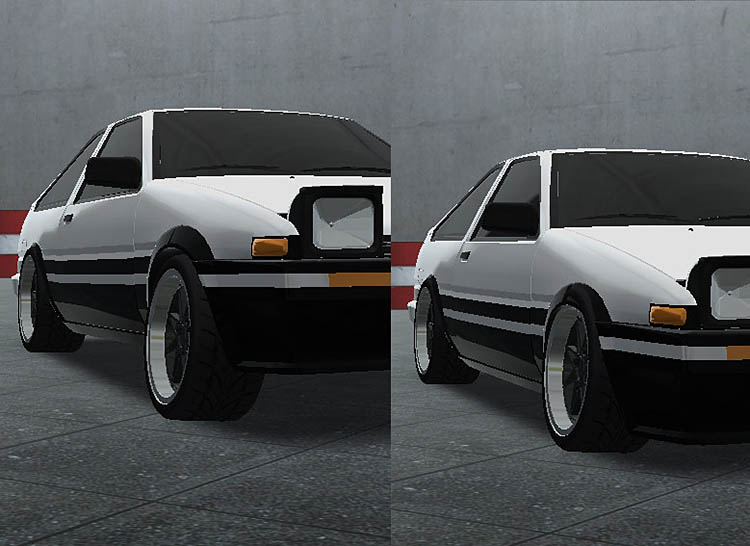 We've shown the extremes of the front ride height here, and this varies between different cars.
At this point, if you've used excessive camber, then your wheels may begin poking through the fenders, but if you've gone for a sensible setup, then the sweet spot is usually around -4 to -5 cm.
Rear height
Let's face it, few things in life are more satisfying than a drift car with well-executed fitment!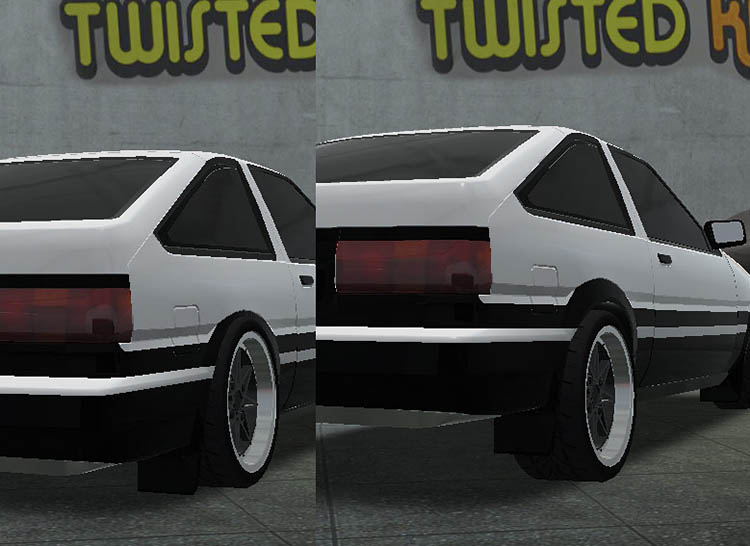 When adjusting your rear height, it's the final piece of the puzzle for perfecting your ideal drifting setup.
While a slammed look at -8 cm provides a sweet-looking stance, increasing the height to around -5 cm will allow a little more flex in the suspension while still looking fantastic.
Brake pressure
Since we can't provide subtle braking in Drift Hunters, with the brake key being an "all or nothing" approach, some players prefer to lower the brake pressure.
As you may have guessed, this falls to personal preference, so we highly recommend tweaking both this and the brake balance mentioned above to see which one works best for you.
---
Further Upgrades
Now that you've got your tuning setup refined, it's time to head to the track and begin pulling off the most impressive combos imaginable.
Once you've earned enough credits, you'll be able to purchase all of your dream rides and fill your garage.
Don't forget that once you've found your favorite drift car in the game, you can unlock all of the "PRO" drift upgrades for the ultimate weapon!
With 26 fully customizable cars and 10 unique drifting locations, as well as a vast array of upgrades, Drift Hunters is sure to provide plenty of free-to-enjoy drifting entertainment.
So, there we have it! We hope that we've covered everything you could want to know about Drift Hunters tuning in this guide.
Thank you for reading our Drift Hunters tuning guide.
If you enjoyed this article, please share it with the buttons at the bottom of your screen. If you've found this information useful, then please take a moment to share it with other Drift Hunters enthusiasts. We appreciate your support.