Project CARS 2 Vs Forza Motorsport 7 – Which Is Best?
Project CARS 2 and Forza Motorsport 7 are among the most popular racing sims, but which one will be the better choice for you? You'll want to check out this guide as we present the ultimate face-off.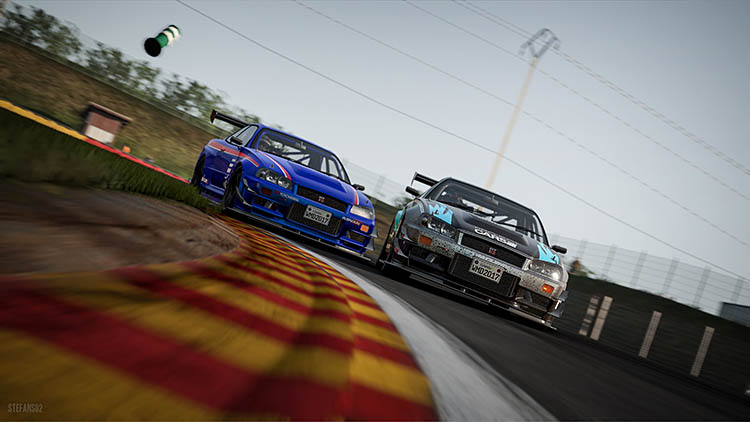 ---
Introduction
When Slightly Mad Studios introduced their first attempt at impressing the sim racing market with their initial Project CARS game in 2015, they certainly didn't set the world on fire.
With numerous bugs and issues that were far from resolved, the critics hit out, and Slightly Mad Studios got to work in a desperate attempt to correct their mistakes.
After two years of grinding behind the scenes, they took a second shot at their rivals with the launch of Project CARS 2, featuring improved physics, graphics, and double the cars.
The second game in the series immediately received a far better response, with several critics branding it the ultimate console racing simulator, much to Microsoft's dismay.
While the PC market is far more competitive when it comes to sim racing, Project CARS 2's main competition for consoles was Sony's PlayStation-only Gran Turismo Sport and Microsoft's Xbox-only Forza Motorsport.
It's more than three years down the line since the launch of Forza Motorsport 7, yet it's still the latest game in the highly-regarded franchise, with the upcoming eighth next-gen Forza Motorsport imminent.
Although Forza Horizon 4 has since hit the shelves, the immensely popular racer focuses on providing an entertaining arcade-style gaming experience.
However, for the gamers looking to re-create the real world of racing and drifting, the more intense simulators provide the ultimate experience.
For that reason, we're putting two of the best - Project CARS 2 and Forza 7 head-to-head in this guide.
Although these games may look almost identical on the surface, some significant differences are likely to sway your decision when it comes to buying.
So, let's take a look at which game is going to be best for you.
---
Project CARS 2 vs Forza Motorsport 7 - Physics
When it comes to physics, this could be an immediate deal-breaker for those of you who are unsure which game will suit you best since there are some vast differences right away.
Difficulty
If you're entirely new to sim racing, then Forza Motorsport 7 might feel a little tricky initially, but with some persistence, we've got no doubt that you'll soon get to grips with it.
Project CARS 2, on the other hand, is far less forgiving. For those looking for a tricky and unforgiving simulator, this will present a much more significant challenge.
Although Forza Horizon 4 is the real 'arcade' game of the Forza series, we feel Forza Motorsport 7 sits between that and Project CARS 2 when it comes to real-world driving simulation.
You may be feeling that we've written off Forza Motorsport 7 here right away, but that's far from the case.
For many new or inexperienced gamers, Project CARS 2 is likely to be too challenging, to the point where you end up getting irritated, frustrated, and stashing the game in the cupboard for a few years before repeating the process.
Forza Motorsport 7, on the other hand, will make you feel as though you're making terrific progress in your quest to become a race driver, and within a few hours, you'll be expecting a phone call to replace Lewis Hamilton on the F1 grid.
Jokes aside, FM7 is going to be a great introduction to sim racing, and features such as 'Rewind', which allow you to crash head-on into a wall at 200mph before rewinding the game and trying again, will undoubtedly appeal to the newcomers.
On the other hand, the die-hard sim racers won't even consider venturing towards the rewind button.
So, you're probably getting our point here. If you're looking to pick up a controller and have hours of enjoyment behind the wheel right away, Forza Motorsport 7 will provide the perfect opportunity.
Project CARS 2 will require far more persistence and patience, but the reward is far more fulfilling once you begin to carve out the perfect lines on the racetrack.
Don't go thinking that Forza isn't going to appeal to experienced sim racers. Sure, it's not the most intense game out there, but it has a uniquely satisfying appeal when it comes to physics.
Vehicles are easy to control compared to PC2, perhaps too easy for many, but the positive is that the game is delightful to play with a controller, where PC2 isn't so much.
Wheel vs Controller
We often find ourselves chilling out with a controller on the couch with FM7, where PC2 is more the kind of dedicated sim racer where you feel the need to get the sim rig out.
Project CARS 2 is an enjoyable experience with a gaming rig, where FM7 provides sloppy force feedback, and the cars generally feel a little more 'floaty' compared to the grippy real-world feel of Project CARS 2.
One of the criticisms of PC2 is that it's often not a plug-and-play affair with a wheel, and you're likely to have to refine your setup to find the settings that suit you, but there are quite a few presets to download online to assist.
Both are enjoyable with a wheel, but if you're looking for a 'real-world' feel from your sim setup, then Project CARS 2 is far superior in this aspect once you've got the settings dialed in.
Car Physics
If you're chasing lap times, the lack of tarmac feel in Forza 7 makes it feel slightly unpredictable with both a wheel and controller, which can become a little frustrating when you struggle to 'feel' every aspect of the car's handling.
Project CARS 2 also takes the win for us by nailing how each car feels, and they all feel as though they have their unique characteristics and handling traits, where many provide a similar experience in FM7.
With PC2, things like turbo lag feel far more realistic, and you're far less likely to light-up the rear tires than you would be in the same situation in FM7 if you were trying to push a high-powered car to its limits.
With that said, PC2 is far from easy in the handling department, and if you put your foot down too early, then it'll quickly make you regret doing so. It's challenging but provides the ultimate satisfaction when you begin to nail each corner and head to the chequered flag.
Forza Motorsport 7 provides a far more tame yet enjoyable experience, even if it's not quite so rewarding in the process.
You'll be glad to get a complete lap under your belt on PC2, where you'll soon be fighting for the top spot in FM7.
Speed & Motion
When it comes to feeling the sense of speed as your car launches its way down the racetrack, Forza Motorsport 7 provides a far better experience.
Compared to FM7, PC2 somewhat surprisingly feels far more sluggish and heavy. If you switch between the two games, you're likely to go blasting into the corners on PC2 since the car feels so much slower.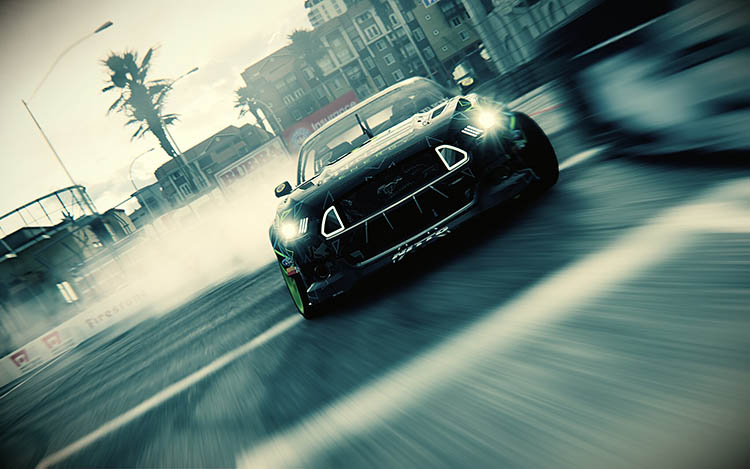 For that reason, Forza Motorsport 7 does a far better job of conveying the real-world intensity of blasting your way around a track at 150mph.
Weather
With both games featuring weather and time of day options, Project CARS has more variation, including snowfall. Forza generally wins when it comes to detail regarding the physics in situations such as hydroplaning and loss of traction when you hit a puddle.
Damage
When it comes to damage, the Forza Motorsport series is well-known for being a little disappointing, and unfortunately, it's the same case for FM7.
Smash head-on into a wall and all you'll receive are some scrapes, scuffs, a bit of dirt, and probably a "that'll buff out" comment from your buddy that's watching.
Project CARS 2, on the other hand, will have bumpers and bumpers ripping off and flying across the track. It also features some nice additional touches, such as engine failure, which isn't present in FM7.
---
Project CARS 2 vs Forza Motorsport 7 - Graphics
If you happen to play Project CARS 2 before FM7, you're likely to think to yourself, "Damn, this is a good-looking game".
Then you load up Forza Motorsport 7, and you're likely to be blown away by the level of detail, especially for a game that's now more than three years old.
It's easy to see that Turn 10 has invested a substantial amount of time refining the in-game graphics, and they are stunning.
With beautifully-rendered car models to silky-smooth framerates, it doesn't get much slicker than FM7, especially on a high-end Xbox console or PC rig.
The expansive backdrops, cheering crowds, and dynamic raindrops that react to match the car's movement all make for a jaw-dropping visual experience.
That's before you dive into the intensely dark night-mode, which feels just like the real thing.
PC2, in comparison, lacks a little depth, detail, and realism when it comes to the tracks, cars, and scenery.
On the flip side, Project CARS 2 does have more to offer regarding genuinely dynamic weather, with drastic changes occurring during the races, including snow.
The varied weather in PC2 can present some serious challenges when the rain hits the track in the already-difficult racer, making it a bit too hard for inexperienced drivers.
For those of you looking for a side-by-side comparison between the two games, you'll want to take a look at this video:
VR
When it comes to VR, Project CARS 2 is the clear winner since there's no 'true' VR mode available for Forza Motorsport 7.
We explain how you can get as close as possible to the 'real thing' in our Forza Horizon VR guide.
Not only does PC2 feature VR for PC gamers, but they've done a great job of making the perspective match the real-world, which provides an exhilarating experience.
---
Project CARS 2 vs Forza Motorsport 7 - Content
When it comes to content, it's hard to compete with Forza Motorsport 7's car selection, which now has an insane 834 vehicles to choose from in 2020, thanks to the various DLC updates.
Project CARS 2 has just 205 cars to offer in 2020, but don't feel too disappointed; it's still more than enough to keep you occupied for countless hours.
Despite FM7's incredible number of vehicles, many of them are somewhat of an afterthought, undoubtedly pulled from the Forza Horizon series.
There are no dirt tracks or off-road areas to explore in the game, yet there's a selection of off-road vehicles.
They might be entertaining on a racetrack for a few minutes, but once the novelty has worn off, you're likely never to use them again.
Some vehicles are still missing from Forza Horizon, though, and Toyota doesn't feature in the game after their controversial exclusion from the series.
Project CARS 2 has opted for the quality over quantity approach when it comes to usability. They've included features such as ice racing, go-karting, rallycross, and numerous other gaming modes that Forza has overlooked.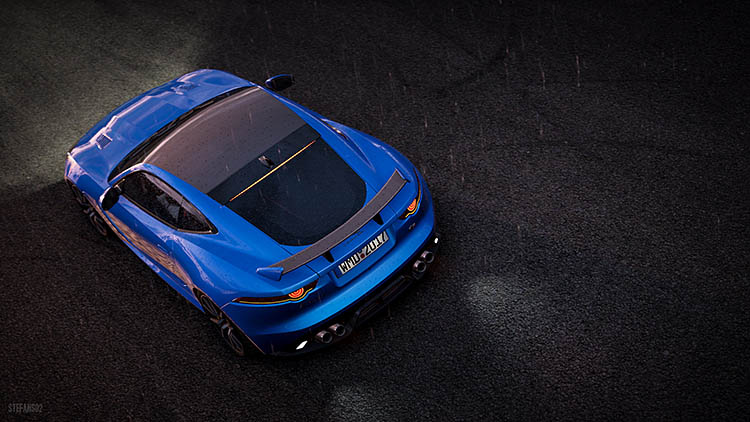 Each car has its unique sound, feel, and handling in PC2, where many of the FM7 cars are 'copy and pasted' among each other, with some only featuring a different livery.
With FM7, you'll need to grind your way through races to earn enough in-game currency to unlock the cars, where PC2 will provide you with the entire roster right away.
For those of you who are genuine car enthusiasts, you'll undoubtedly appreciate the excitement that comes with sliding an unprepared supercar on an ice-racing track. PC2 is capable of providing unique experiences like this.
Talking of tracks, Project CARS 2 offers over 70 track options with a wide selection of diverse motorsport classes to enjoy.
Forza Motorsport 7 has just 32 variations to offer, all of which are your typical racetracks, but they're certainly much more impressive visually than PC2. Several tracks are fantastic for drifting.
---
Project CARS 2 vs Forza Motorsport 7 - Tuning
There's another clear winner when tuning the vehicles in the game, and it's Forza Motorsport 7 that undoubtedly takes the win.
With the ability to tune just about every aspect of your car imaginable, from ridiculous engine swaps, right the way through to your favorite aftermarket wheels, it's got it all.
The level of customization undoubtedly helps the Forza series appeal to the younger generation, with both FM7 and Forza Horizon 4 providing the ultimate entertainment with the ability to build the ride of your dreams from the ground up.
Not only are the vehicles fully customizable, but you can also download and share your favorite tuning setups on the Storefront, allowing you to get behind the wheel of the ultimate drift weapon.
Project CARS 2, on the other hand, will allow you to apply some fancy decals, but that's about it.
We feel that the ability to tune and upgrade the cars provides Forza Motorsport 7 with a far better long-lasting appeal, as the tuning possibilities are endless, whether you're drifting or racing.
---
Project CARS 2 vs Forza Motorsport 7 - Online
Both of these games have their unique positives when it comes to the online experience.
Forza features a more extensive selection of races to choose from, including several drifting options, which can be great fun. Whether you want to be 'judged' by the in-game points system or do tandems with your buddies, the choice is yours.
You're more likely to experience some less desirable gamers in the Forza lobbies, though, with absolutely no penalty system in place, which can make one loser having a lousy day enough to ruin it for everyone.
Project CARS 2, on the other hand, is more intense and race-oriented, even including a 24-hour race option for those of you that have the patience and ability to stay awake!
We've generally noticed that the Forza lobbies generally seem to be far more populated, but we've found that there's usually an adequate number of gamers playing PC2.
---
Project CARS 2 vs Forza Motorsport 7 - Drifting
If you're like us, and you're obsessed with drifting, then Forza Motorsport will provide a far better experience in this regard.
From the tuning to the online drift lobbies and the wide variety of JDM cars to choose from, Forza has it all.
Unfortunately, PC2 doesn't have much to offer when it comes to drifting other than a handful of pre-tuned cars, which are nowhere near as impressive as the Forza equivalents.
When it comes to Project CARS 2 about as good as you'll get with drifting:
In comparison, you can expect something more like this once you've got the hang of FM7:
For the ultimate drifting simulator experience, we highly recommend checking out what Assetto Corsa has to offer on the PC.
---
Project CARS 2 vs Forza Motorsport 7 - Racing (Career & Single Player)
Both games feature career modes that will allow you to work your way up the ladder, but they each have their unique approach.
Forza focuses more on earning points and in-game credits/currency, where Project CARS aims to provide a real-world experience, which includes team support both on and off the track alongside in-depth aspects such as management contracts.
Overall, PC2 offers a more fulfilling experience, and with the challenges that come with the game, it feels far more rewarding to begin climbing the ranks.
With Forza, you'll begin to unlock your dream cars and mods alongside your progression, but it's not an incredibly in-depth career, with distinctive aspects such as qualifying missing.
When it comes to the racing experience, Forza's lack of feedback from the car makes it feel less immersive, where PC2 is a far more challenging and intense affair.
FM7's AI drivatars are a great addition to the game, though, making it stand out in the single-player races.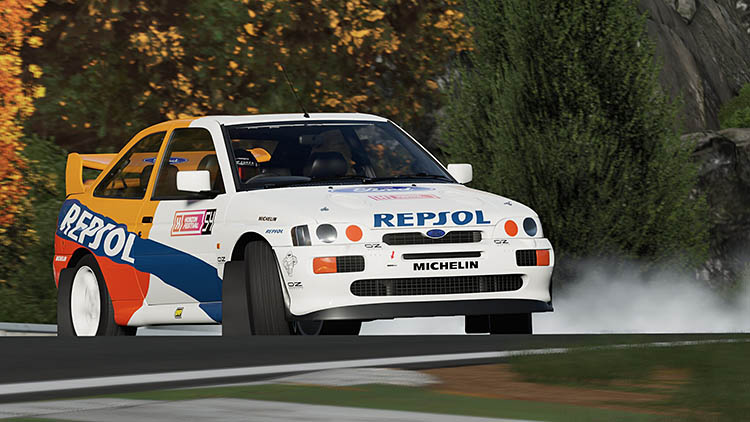 Project CARS will make you go through various emotions each race, from frustration to excitement to disappointment. You can be winning lap after lap, only to have a massive crash on the final corner ruin your entire race.
It can be hugely frustrating, yet sometimes immensely rewarding.
However, Forza is much easier to get the hang of, and those who take advantage of the 'rewind' function that FM7 has to offer when things go wrong will likely struggle to experience what racing truly has to offer.
Forza 7 also allows you to crash and shunt into other drivers with no penalties, where Project CARS 2 will enforce penalties for dangerous driving, with the risk of facing disqualification.
If you're looking for a fun and easy single-player experience, then Forza Motorsport is still a great choice.
However, for those who want to improve as a racing driver and experience what the world of motorsport truly has to offer - Project CARS 2 is going to be the far better choice for ticking those boxes.
With that said, if you're looking for the ultimate racing experience as a PC gamer, we highly recommend checking out what iRacing and Assetto Corsa Competizione have to offer.
---
Project CARS 2 vs Forza Motorsport 7 - Sounds
While both games' in-game sounds divide opinions, many of the Forza cars sound almost identical, and the exhaust notes are often a little flat, dull and weak, but we did notice many cars sound impressive in the upper revs.
We found that the sound in Project CARS 2 wasn't perfect, but that it's far more immersive when it comes to the overall experience, with powerful, loud, throaty, and distinct engine sounds.
Either way, neither game is mind-blowing in the audio department, and there are better choices out there, such as Assetto Corsa, with a wide selection of sound mods for the audiophile sim racers.
---
Project CARS 2 vs Forza Motorsport 7 - Conclusion
If you've owned both of the previous games in each series, then Forza Motorsport 7 won't be a significant change from 6, yet Project CARS 2 has made some substantial improvements over their initial attempt.
FM7 is a truly stunning game to enjoy as a fun, chilled out racer. On the other hand, Project CARS 2 takes the more unforgiving approach to the real-world of racing.
Suppose you're after an all-out simulator experience. In that case, PC2 will be the better choice of the two, especially on a sim racing setup, especially with a huge variety of motorsports to enjoy.
However, if you want to have fun and enjoy the best of the drifting and tuning world on a console, FM7 will be the better bet.
Forza, we've found more controller-friendly but not so enjoyable on a wheel, where Project CARS provides the opposite experience.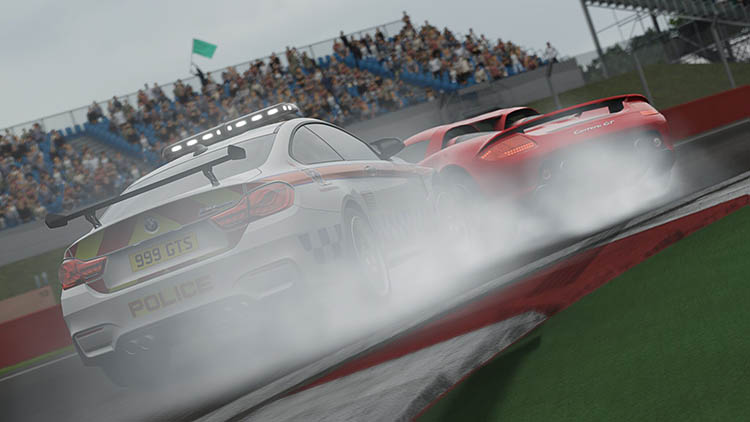 If this is your first look at sim racing, then Project CARS 2 is likely to be a little too intense, leaving you frustrated more than entertained, while Forza is likely to provide some immediate satisfaction to get the ball rolling.
With over 800 cars to choose from and more tuning and upgrade options than you could ever imagine, Forza Motorsport 7 is likely to keep you thoroughly entertained for the foreseeable future.
Once you've got to grips with the entry-level of sim racing, you can consider moving on to Project CARS 2. Still, we'd personally consider jumping to the more impressive games, such as Assetto Corsa, especially for drifting.
If you're a racer, games such as iRacing and Assetto Corsa Competizione are both fantastic choices.
Now that both games are cheaper than ever, it could be the perfect opportunity to get your hands on both games to enjoy for different purposes.
With Forza Motorsport 7 more suited for some evening fun and Project CARS 2 providing an excellent realistic progressive-career racing experience, you'll be getting the best of both worlds.
When deciding on a clear-cut winner, it all depends on your personal preferences.
As drifters, we've found the online drifting experience and vast tuning/upgrade options that Forza Motorsport 7 has to offer hugely addictive, and it's kept us coming back for more for several years now.
When it comes to wanting a racing simulator experience, we've found ourselves opting for Assetto Corsa for drifting and iRacing for the ultimate racing sim.
Unfortunately, as much as we admire Slightly Mad's efforts, we've found that Project CARS 2 falls through the cracks when it comes to the best that PC racing sims have to offer, but it'll undoubtedly appeal to console racers.
So, there we have it! We hope that we've covered everything you could want to know about Project CARS 2 vs Forza Motorsport 7 in this guide.
Looking for the perfect Project CARS 2 setup? This is the guide for you.
Thank you for reading our Project CARS 2 vs Forza Motorsport 7 guide.
If you enjoyed this article, please share it with the buttons at the bottom of your screen. If you've found this information useful, then please take a moment to share it with other Project CARS, Forza, and other sim racing enthusiasts. We appreciate your support.
---
Photography credits
We thank the following entities for the use of their photography in this article: