Forza Horizon 5 Barn Finds – Ultimate Guide
Learn the essential elements to find any barn in Forza Horizon 5 and increase your vehicle collection fast. Gather your friends, and let the hunt begin.
Riding vehicles in video games tend to evolve each year. Depending on the developers, we find new ways to enjoy this genre and feel some immersion.
First, you have those driving games that focus on the "feel" as you travel between roads. Hence, you tend to see "steering wheels" with force feedback and numerous petals.
Second, you have those video games that try to make the simulation as authentic as possible. When you're driving inside these options, you'll see how difficult the "handling" really is and how to control your speed accordingly.
The Forza Horizon franchise tends to leave those characteristics apart for a bit and make the experience turn into something "arcade-ish."
Furthermore, they implement an "open-world" feature that lets you drive between roads without opponents.
Thanks to that "freedom," we see multiple activities that aim to "fill" the entire map and give you more ways to explore New Mexico. One such task is the ability to search for a "barn" that has a classic vehicle inside.
This article focuses on all the critical elements needed to complete any barn finds.
What Are Forza Horizon 5 Barn finds?
Inside the game, you'll find many ways to have fun in your gaming sessions. One such task is the ability to look for "barns" in critical parts of New Mexico. After you find the building, you'll get a new car. Therefore, in Forza Horizon 5, you'll get another way to enhance your vehicle collection.
All of this content came with the base game. As a result, you'll discover this activity when you're leveling up or completing any race.
The fantastic Mexican map from Forza Horizon 5 comes with multiple biomes and unique locations. Hence, we get to explore parts such as dense forests, swamps, deserts, and mountains while we try to complete this "barn find" activity.
Moreover, as we check these exotic places, we enhance the driving experience in multiple ways. At the same time, you could make things more interesting by using "all-terrain" vehicles while you're moving through "uncharted" roads.
If you need assistance with the Forza Horizon 4 Barn Finds, here is that article.
Forza Horizon 5 Barn Finds Locations
Even though you'll see multiple barns across the map, they have specific areas. In other words, everything from this activity will appear to you sooner than later. As you continue playing Forza Horizon 5, you should always keep a look at these areas:
Forza Horizon 5 Barn Finds Key Places
Introduction Mission from Forza Horizon 5
La Gran Caldera Location
Atlantes De Tula Ruins Location
Teotihuacan Location
Aerodromo En La Selva Location
The western coast of Mexico Location
Near Volcano Caldera Location
Hotel Mirador Balderama Location
Guanajuato Location
Colinas Aridas Location
Tierra Próspera Location
Gran Pantano Location
Pantano De La Selva Location
Los Jardines Location
As you can already tell, the activity uses essential bits of the New Mexico map.
How Do The Forza Horizon 5 Barn finds Work?
These side activities aren't that difficult and follow a similar pattern. Therefore, you could follow these easy steps:
Forza Horizon 5 Barn finds Triggers
A "Trigger" in video games happens when you must follow specific steps to help you progress. However, with Forza Horizon 5, you almost have no control if you want to finish this task as quickly as possible. Still, some ways increase the possibility, which could help activate future barns.
Following the Story
After you complete some steps from the "tutorial," you'll get the option to look for a barn. In other words, you'll get the first chance to find a vehicle within your first in-game hours.
Rumors from the Radio
While doing other random activities, you could get some "hints" from the radio "voices" that give you the next destination.

Sadly, you have no control over these notifications. At the same time, you could get one while you're AFK (Away from Keyboard/Controller). In any case, you should check your map periodically for any changes.

Friendly NPCs (Non-Playable Character)
Some of the people you "meet" in New Mexico will help you gather more information about a future barn.

This event triggers in a middle of an activity or when they randomly call you for updates. The more people you meet, the more likely you'll get other info. With each unlocked expedition, you'll get the opportunity to interact with another NPC.

Buy a House (La Cabana)
After you complete the Baja Expedition and buy this specific house, you'll unlock the option to find another barn.

This unique trigger requires a few hidden (and expensive) steps.

Purchase the Treasure Map DLC
If you don't want to wait for these triggers, you could spend your hard-earned money to get all the barns on a single hit.

Therefore, this is an excellent option if you do not have enough free time for your gaming sessions.

Checking Your Map
After you get the rumors or get one of those triggers, you'll see a slight change when you visit the New Mexico map. When you see a new barn, you'll notice that it isn't a single building or spot when you hoover that unknown element. Instead, you see a blue circle that encloses a tiny part of the map.

Remember that once you see this update on your account, it will be waiting for you. Therefore, if you want to find the barn shortly, you can always leave it there.

Drive to Your Destination
Once you click on that blue circle, the GPS will help you move into that part of New Mexico. Indeed, once you get there, you'll notice that the barn is nowhere near.

After all, the "fun" part of this activity is finding the barn. Hence, you'll need to start looking once you reach that region. Due to this type of "gaming mechanic" it could take 15 to 30 mins to find a single barn.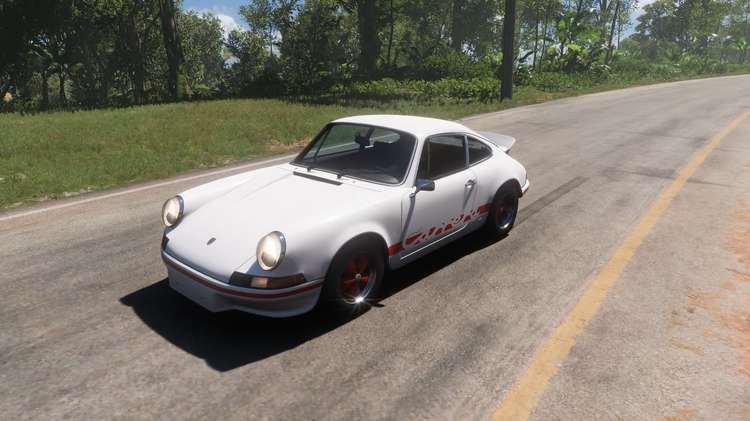 Finding the Barn Strategy
The easiest way to look for a barn in a specific area requires following a few steps. First, you could start by driving around the blue circle edges. Therefore, you'll know the biome characteristics and probably discover some buildings nearby. Secondly, you could look for a "high ground." Even though you're looking inside a vehicle, you could catch more areas if you have a clear view.

Sometimes the developers might try to trick us when they add more unnecessary buildings. No worries, though; you can always return to that ideal spot and look again.Lastly, if nothing else works, you could move around until you get it by accident. After a while, you'll find that hidden barn and collect your reward.
Above all, you could search for a video on YouTube if you find this activity a little tedious.

Waiting or Paying for Your New Vehicle
You'll see a little cutscene when you find that hidden barn. In it, you'll see your character opening the building and looking at what it's inside. Depending on the location, you'll get a particular vehicle, and the video game will tell you a little about its characteristics.After the event, you'll have to wait until the car gets wholly restored.

The waiting time depends on the vehicle itself, and the rarest options need more time. You can opt to skip this long wait by spending some credits.It is worth noting that you can also skip this "restoring" step when you pay for the Treasure Map DLC. If you need more Credits for this activity, you should check the Forza Horizon 5 Money Glitch.

Profit
When the restoration is complete, you'll see that new vehicle in your garage, and you can use it at will. These cars might help you complete a collection and earn you more rewards. Furthermore, you can find powerful options that you can even use to win a couple of events.
Forza Horizon 5 Barn Find Cars
In this part of the article, we'll give you all the vehicles that appear from this activity alone. If one of these options is missing, remember to look for the triggers and focus on unlocking/completing expeditions.
The Volkswagen Beetle (1963 Vocho Barn Find) Vehicle
The Ford Racing Escort Car
The GMC Jimmy (1970) Vehicle
The Dodge Dart Hemi Super Stock Car
The Jaguar Sport XJR-15 Vehicle
The Toyota #1 T100 Baja Truck
The Renault 4L Export (1968) Car
The Ford Mustang GT Vehicle
The BMW Turbo (2022) Car
The Carerra RS Porsche 911 Vehicle
The Ford F-100 Car
The Dodge Viper GTS ACR Vehicle
The Ferrari F40 Competizione Car
The Chevrolet Corvette Vehicle
The Ferrari 250 GFO Car
As you can already tell, these cars come with different characteristics. Some options will help you move around off-road parts of New Mexico, while other vehicles could help you win street races.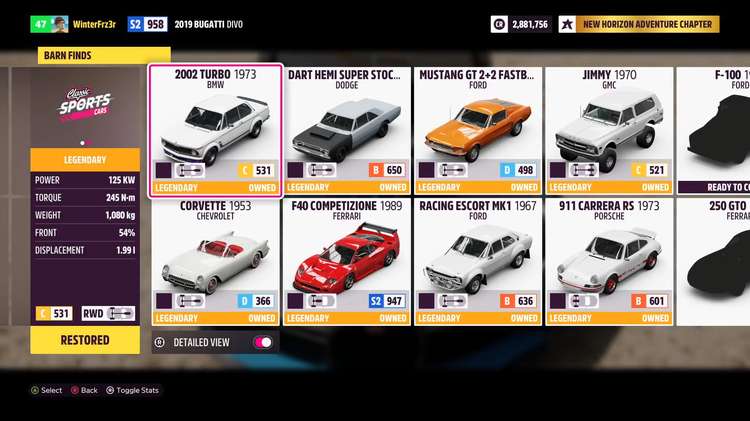 Top 10 Best Barn finds Forza Horizon 5
Here you have the optimal vehicles you could find when you find all the barns from this activity.
The Barn Find BMW Turbo (2022)
The Barn Find GMC Jimmy (1970)
The Barn Find Ferrari 250 GFO
The Barn Find Dodge Dart Hemi Super Stock
The Barn Find Carerra RS Porche 911
The Barn Find Ford Racing Escort
The Barn Find Toyota #1 T100 Baja Truck
The Barn Find Dodge Viper GTS ACR
The Barn Find Ferrari F40 Competizione
The Barn Find Jaguar Sport XJR-15
If you want to learn more about how to modify your vehicles, you should check out this article about Forza Horizon 5 Drift Tune.
Completing All Barn Finds Forza Horizon 5
You'll need to find 15 vehicles from this activity in this game. You'll get one from the story (as a tutorial), and the other 14 appear as you continue unlocking expeditions and hearing rumors. Each car you'll see here is excellent and worth getting for your garage.
Furthermore, you could need some of these cars to complete a brand collection and earn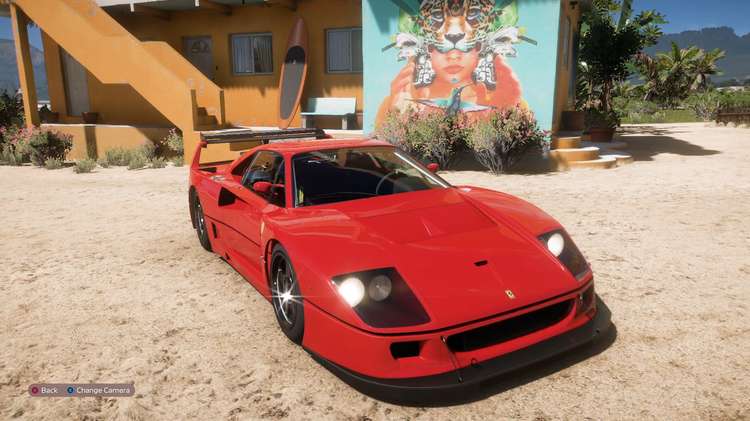 Wrapping Up
Even though sometimes the video game could become annoying when you cannot see a barn, the activity isn't challenging. Therefore, you could add more vehicles to your collection without breaking a sweat. Indeed, it is a good pause from all the action you'll get as you complete any Expedition.
Additionally, you can explore more elements from the different biomes of Forza Horizon 5's New Mexico Map. Good luck out there!
Frequently Asked Questions about Forza Horizon 5 Barn Finds
In this section, we'll cover some of the commonly asked questions about Forza Horizon 5 Barn Finds.
What Items do You Get for Completing Barn Finds?
You now get all the listed cars in from the barns you unlock. Additionally, you'll have all those rewards that might appear after you complete a collection. Overall, the elements that you get from this activity are "okay-ish," but at the same time, you aren't making complex challenges.
Is it Necessary to Complete All the Barn Finds?
It depends on how much you want to accomplish in Forza Horizon 5. Some players want to have all the original (base game) vehicles in their garage, which is a requirement. Others find it unnecessary since you can buy and upgrade better cars without seeing a single barn.
Do I Need DLC for More Barn Finds Forza Horizon 5?
The Treasure Map DLC helps you see all the barns on your map from the start, but it isn't essential. Expansions and other types of DLC usually do not add more to this activity. As a result, you only need the base game to start and complete all the barn hunting.
Which is the Best Vehicle for the Barn Finds Activity?
The Jaguar Sport XJR-15 is (in our opinion) the best car you'll get from the barn. You'll see the item on your map thanks to a rumor in the "Aerodromo en la Selva." The Jaguar Sport XJR-15 has outstanding handling, powerful speed, and an okay-ish acceleration. Hence, you can use it to compete in road races.
Can I Find Barns with My Friends?
No, once you join a "Convoy," the barn finds icons disappear from your map. However, some players you might see in the open world could give hints when they honk or throw messages near any of the farms on the map.
If you're finding it hard to find new friends on your platform, it may be helpfuly to know that Forza Horizon 5 has Cross-platform features.