The Best Need For Speed Games Of All Time
We dig into our favorite games from the Need for Speed franchise and explain why we feel they've earned the top spots.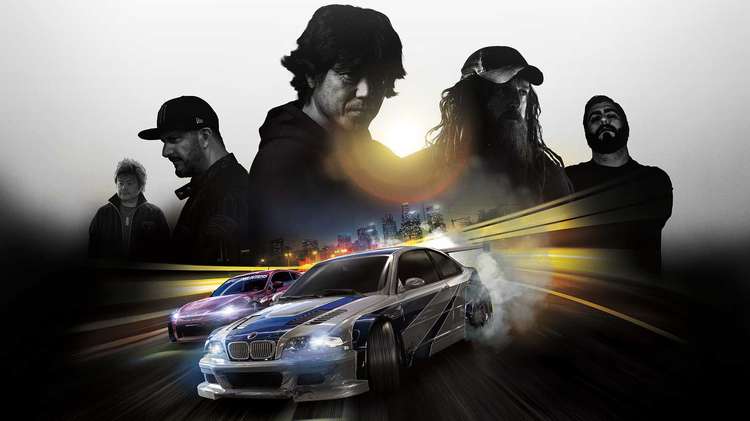 The Best Riders on the Storm
The video game driving genre undoubtedly caught a lot of fame thanks to the Need for Speed franchise. Thanks to the emphasis on the graphical enhancements and the driving experience, they seem to have one purpose: To enlighten your gaming sessions.
All of the elements you'll see in this list have fantastic gaming mechanics, and we recommend that you give them a try (at least one time).
Top 10 NFS games
Without further ado, here you have the Top 10 NFS Games.
10: Need for Speed: Rivals
The first element of the list seems to have lots of gaming mechanics for the better counterparts, but it lacks the charm. Don't get us wrong, this is still a great driving video game, and you should try it.
On the good side, we have outstanding graphics with breathtaking weather effects. Depending on your location, you'll see different environment details that add immersion. The free-roam map is small, but there are different biomes to explore.
The driving stands in the middle, though. Some players were amazed, while others found it too arcade-ish. One of the problems was the handling, which was too chaotic (especially if you wanted to drift with the handbrake). But it gets better the more you play the video game.
You'll experience the lousy part when you discover the "Damage Meter." Once your vehicle gets wrecked, you'll get busted and lose your carrying points (like the souls in Dark Souls). Virtual currency is necessary for upgrades and getting more vehicles.
Learn about the Need for Speed Payback Car List and try to compare them with Rivals.
9: Need for Speed: Carbon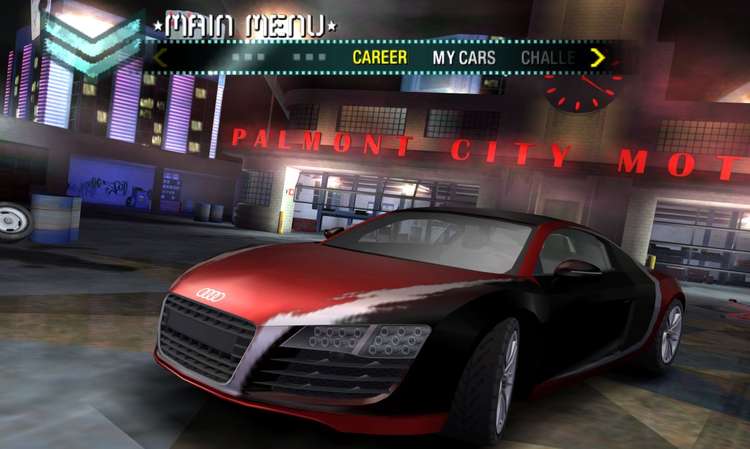 In this racing video game, we see different gaming mechanics that made Need for Speed: Carbon enjoyable when it came out. On the one hand, we have those characteristics that make the races unique.
For example, the "Wingman" allows you to use another participant as an ally. Depending on the person you have "equipped," you could accomplish different tactics when you're in a middle of a race. You can send them to tackle an opponent, give you a speed boost, or show you some shortcuts.
Besides those interactions, you can use the usual nitro bar to increase your speed and even slow time, which helps you think when riding at the top speed.
Another excellent element from Carbon is the crew and territory elements that appear to be inspired by GTA: San Andreas. After you win a couple of events from a territory, your crew will "capture" that part of the map.
You can also learn about GTA 5 Mods and see more elements of San Andreas in the latest GTA.
8: Need for Speed 2 SE
This video game is one of the classics that catapulted the franchise (more than Need for Speed SE) into the sky. But, simultaneously, it divided their fans with the "new" arcade-ish way of driving. When it came in 97, the developers were still experimenting with the "right way" to simulate a vehicle with their customized set of physics.
Furthermore, all video games around these years started to leave the "2D" perspective and adopted powerful 3D functions. Thanks to this camera freedom, we see eight courses worldwide with their "mirrored" counterparts. Also, twelve fully modeled licensed cars could crash and fly around the maps. Within Need for Speed 2 SE, we could try the McLaren F1, Ferrari F50, Ford Indigo, and Mustang March III.
This game also introduced "revolutionary" racing mechanics like car tuning, weather effects, and how can manipulate handling. Furthermore, we got features like replay mode, split screen, and "LAN" multiplayer.
Most noteworthy, you could navigate between menu options and find videos, characteristics, and history of every single vehicle in the video game.
7: Need for Speed (2015)
It seems that Need for Speed came too soon for its time, lowering the video game's likeness. The developers opted for a "reboot" with this version and focused on making the next "underground. Sadly, some parts of the game didn't seem to click on its release.
For example, even though you had powerful graphical effects, the hardware couldn't handle everything, and you could experience frame drops. Furthermore, the "always online" feature felt intrusive at the time, and there was no option to disable it.
Nowadays, these cons are almost irrelevant if you want to try Need for Speed. You now have better consoles/PC that can handle smooth gameplay, and the always-online thing is now a video game standard.
At the same time, you can experience the pros of this version to the fullest. First, you have an excellent driving "feel," which is a must. Furthermore, you come across great customization options for the in-game vehicles, interesting leveling-up, and game progression.
Learn about Forza Horizon 5 Drift tune and see the difference with NFS.
6: Need for Speed: Shift 2 Unleashed
Following the success of the first Shift, the developers once again focused on making another video game that follows a set of unique rules. For example, they focus more on making the driving experience more realistic, which means you'll need to master how to control a vehicle.
Overall, you follow a professional racer career that wants to become the best driver out there. To accomplish this task, you'll need to win multiple events worldwide. As you reach the podium constantly, you'll earn experience and unlock customization options. Each race allows you to increase your earnings when you complete bonus objectives. For example, you might need to "Perform a Clean Lap" or stay on the lead as much as possible.
Besides the addition of more circuits and vehicles, you'll see additional improvements. First, you have "night" events which add more tension to a race as you travel with limited vision. Secondly, you can access the "Helmet Cam" and make the overall simulation more "credible" or emotional.
5: Need for Speed: Underground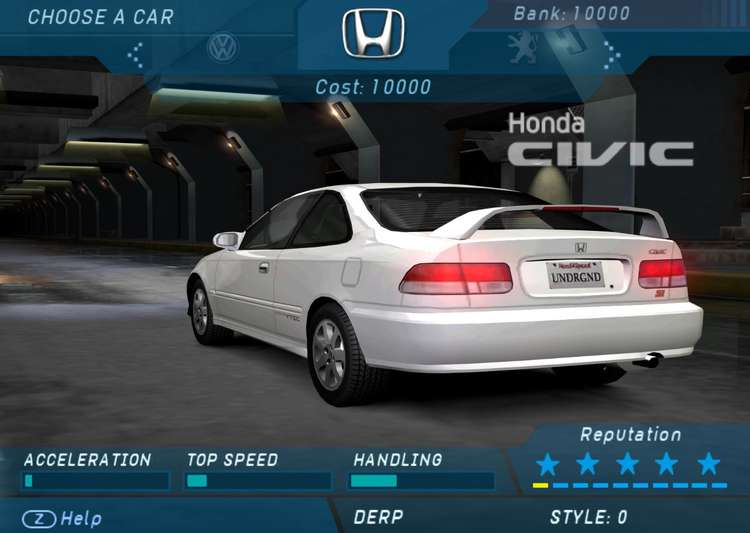 The ever-changing Need for Speed franchise got a homerun when they mixed classical racing mechanics with illegal night competitions. Therefore, when playing Underground, you'll see different events aiming to demoralize your opponents and earn easy virtual cash.
Another highlight of this video game is the ability to customize your vehicles with those unnecessary but flashy upgrades. Hence, you'll get to add multiple neon lights and other elements that shine up the night.
Besides the outstanding driving "feel," attractive events, and fierce competition, one of the best characteristics is the soundtrack. Undoubtedly, each song from the playlist gives you that boost that helps you easily reach first place.
4: Need for Speed: Shift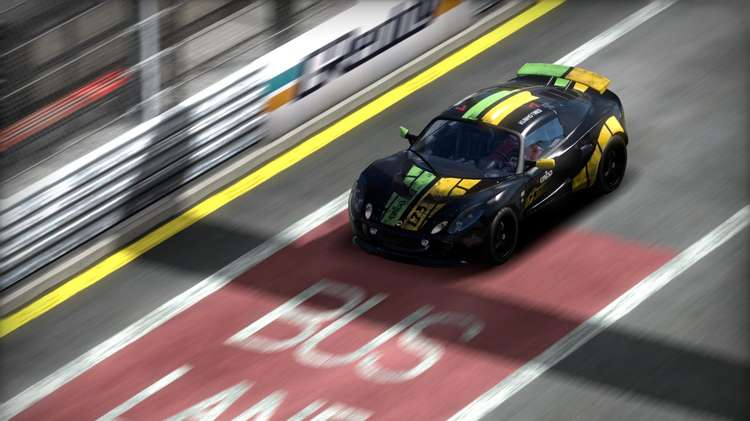 Without a doubt, the developer took a considerable risk when they programmed this video game. Indeed, there was a dominance of driving "simulation" between Forza and Gran Turismo. Following that trend, they tried it with some twists, which was a huge success.
The main goal of these driving video games that want to simulate the real world as much as possible is handling. Unlike the arcade versions, you can quickly lose control if you do not manage your speed. Additionally, every collision might cost you the entire race.
With Need for Speed: Shift, they took a couple of liberties. For example, the developers want a little chaos in their races to increase the fun. For instance, they reward players when they ram themselves against their opponents.
Players that didn't like this type of racing mechanics had no worries. Due to the outstanding efforts of different development teams, we got two Need for Speed games each year. Sadly, though, this type of modeling "crashed" after Shift 2.
Learn about improving the driving simulation experience with VR Racing Games from this link.
3: Need for Speed: Hot Pursuit (Remastered)
Reaching the first position in a race got a little stale with these arcade-driving video games until Need for Speed: Hot Pursuit showed up. Besides adding more obstacles and higher speeds, the developers added a few more elements that increased the entertainment levels.
With this version, you get the opportunity to fight against cops in a middle of a race. When you hit those law enforcers, you can see their "life bars" or durability. When that bar depletes, their vehicle wrecks, and you have fewer worries on the road.
Depending on the event you participate in, you can experience the other perspective by driving a police vehicle and help stop those reckless drivers. With the help of some gadgets (like road spikes or EMPs), you can add more obstacles to the road and make them reduce the speed.
Overall Need for Speed: Hot Pursuit focuses on taking you into the road as quickly as possible. Therefore, you do not need to navigate between menus to find car upgrades. Still, driving is the best part of this game, which is essential.
With the Remastered version, you have better textures, allowing you to play on the latest consoles or PC.
2: Need for Speed: Most Wanted (2005)
Most Wanted is the franchise's last game before it all fell apart to most of the Need for Speed community. Arguably, the upcoming games came with less impressive innovations and felt unfinished. Thankfully, we got some excellent elements that helped keep things alive.
This video game came right after Underground 2 and had big shoes to fill. Luckily, the same developers from the previous chapter took the challenge and incorporated great gaming mechanics. For example, the career gives you a "Blacklist" filled with other racers you had to defeat. Indeed, somewhat similar to Arya Stark from Game of Thrones.
Thanks to hardware improvements, the development team also improved the free roam experience by adding more details, more breaking objects, and an extensive map. Furthermore, they could re-install the police chase system to increase the difficulty and make things more fun.
If you want to try it, remember to look for the 2005 version of Most Wanted. EA "relaunched" another game with the same name, but it lacks the original charm.
1: Need for Speed: Underground 2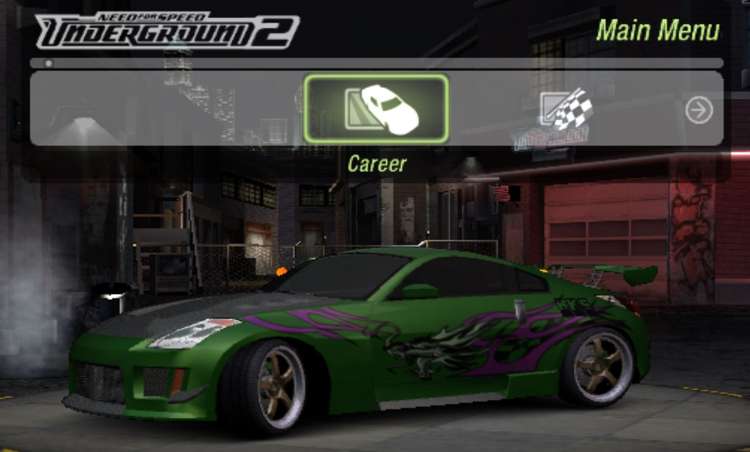 We know you saw it coming. The holder of the crown for many years is still Need for Speed: Underground 2. Thanks to the presentation, racing gameplay mechanics, and many customization options, it made a great impression.
From the start, the developers seem to consider the first part's highs and lows. After some analysis, they corrected the wrongs and improved on the best things. First, we got the "free roam" feature that lets you explore the entire map. You could also see random opponents you might challenge for a 1v1 race.
Secondly, they gave us more vehicles and better ways to customize your ride. After you finish a couple of events, you can add some modifications and change the looks/performance of your car.
Lastly, even after you finish career mode, you still want to go back for more. The excellent racing feel and outstanding soundtrack made it a pleasant way to spend your gaming sessions.
Frequently Asked Questions about the Best Need for Speed Games
In this section, we'll cover some of the commonly asked questions about the Need For Speed franchise.
How Old is the Need for Speed franchise?
This franchise has been with us since 1994 (28 years) and is still going strong. We're eagerly awaiting the new Need for Speed: Unbound game shortly.
How Can I Play the Oldest Video Games of the Need for Speed franchise?
Due to issues with some soundtracks or age, you cannot find all of the games virtually. Therefore, you could gather old consoles (or new ones with backward compatibility) and look for physical copies all over the Internet.
Which are those Need for Speed PS3 video games that I can Play?
From this franchise, you can find:
NFS: Carbon
NFS: ProStreet
NFS: Undercover
NFS: Shift
NFS: Hot Pursuit
NFS: Unleashed
NFS: The Run
NFS: Most Wanted
NFS: Rivals
Is there a new Need for Speed PS5 video game?
No game from this franchise takes full advantage of the next-gen capabilities. Still, you can play different Need for Speed games thanks to the backward compatibility from the PS5.
Which is the Need for Speed 2022 code name?
The "NFS: Unbound" name comes from the latest news from the upcoming video game from this franchise.