Need For Speed 2022 – Release Date And Leaks
Check the latest news about the upcoming Need for Speed Unbound game. Will this be the latest must-have for your racing or drifting game collection?
A few days ago, we got an exciting announcement about the upcoming video game from the Need for Speed franchise. With NFS Unbound, we'll see another element from the racing genre that appears to come with fantastic gameplay mechanics.
This article focuses on sticking all the information together and giving you a clear view of the new Need for Speed Unbound features and challenges.
Need For Speed 2022 (Unbound) Latest News
It is all official; we are getting a new Need for Speed this year (just before Christmas). The official premise of this video game is to give you control of the virtual world. Indeed, they might take the NFS Carbon style and "shape" the map as you earn victories.
This time, you'll need to accumulate enough cash (from winning) and use it to enter more significant events. Through many encounters, you'll see different opponents and also battle against cops. Again, they might follow the "heat" gaming mechanics and make things challenging with more police vehicles and helicopters.
Moreover, with footage of the trailer (and some official pictures), there's a higher chance that they follow the "Underground" approach with their vehicles. Inside this franchise, we experience something a little different about the car variety and customization options.
Above all, inside NFS, you see fewer vehicles, but each selection comes with many upgrades. Therefore, you could keep your starting car and help it perform better with more substantial parts.
For some players, this could be boring, but to other players, this approach enhances the bond between your driver and a few vehicles. Adapting isn't an issue when you already master each turn with your wheels.
The Criterion Games developers will also give us more ways to change the vehicle's visuals. As a result, we'll see different ways to paint the chassis and add multiple decals. Furthermore, we could even see customizable effects "outside" of your car, like trails or smoke. Even though these options are just for vanity, seeing your vehicle outshine the rest never hurts.
Lastly, we are getting different video game progressions between the single and multiplayer campaigns. Depending on your gaming style, you might feel gravity towards offline/online events.
Some community members cannot wait to jump against other players and see how it goes. Most noteworthy, if you're a completionist, you may try both worlds.
Need for Speed Unbound Features and Challenges
One of this video game's new elements is how you change how everything looks as you improve your vehicle visuals. Inside Need for Speed Unbound, they seem to follow a "street art" approach for their inspiration. In other words, you'll see tons of lively colors and multiple graffiti everywhere.
Another unfamiliar approach within Need for Speed Unbound is time management. You have a period to earn enough cash for significant events. We still have no clue what happens when you miss that deadline (game over?), but you might get a huge gap. From the description, we could find activities such as drifts, bets against other racers, and battling the law for rewards. Indeed, the end-game in NFS Unbound is "The Grand" ultimate race.
Like many Need for Speed games, we have a constant battle with the cops. You'll generate heat and increase the road's security as you go through multiple races. From the trailers, we could see numerous police vehicles and pursuing helicopters. These law enforcers will stick into you until you stop the car. You could ram them over to avoid possible losses or hide in an underground area for a while.
We're getting more ways to "express" ourselves with Need for Speed Unbound. As we discussed earlier, there will be tons of new options to change how our vehicle looks. But it seems we're getting ways to change the avatar's appearance. We could get different ways to change the clothing and some victory poses.
There are two editions for Need for Speed Unbound. The standard edition ($70) will come with the base game and some extras (which we'll discuss next) if you pre-order. On the other hand, the Palace edition ($80) comes with custom cars and tons of cosmetic items. As you can already tell, it seems that there are no plans for expansions or big DLCs.
Learn about the Need for Speed Payback Car List and make a wishlist for NFS Unbound.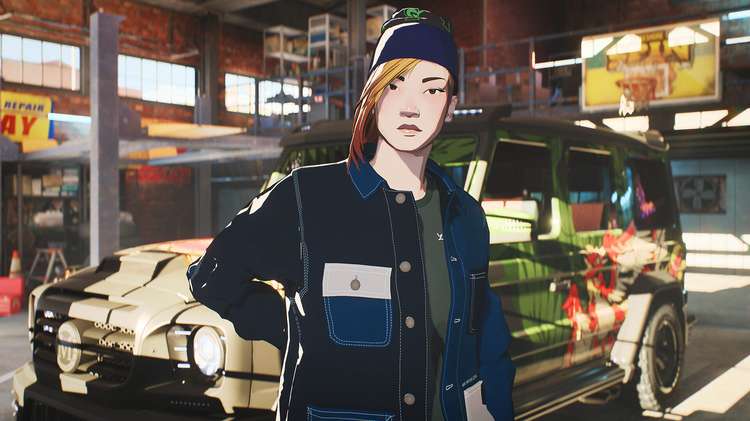 Need for Speed Unbound Palace Edition and Pre-Order Bonuses
With the Palace Edition, you'll get these items:
Four New Custom Vehicles: We only know that one of these is a Golf GTI. With more options from the start, you'll have advantages as you participate in different events.
A customization driving effect called "Gassy:" This item leaves a different smoke that appears in different colors.
You'll also get more ways to customize your car with Decals and a License Plate.
Instead of more car customizations, you also get a new Pose and a Banner Artwork for the multiplayer part.
Lastly, you have a Clothing Pack containing 20 items that seem exclusive to the Palace Edition.
Need for Speed Unbound pre-order content:
$150,000 Bank (for multiplayer)
Also, a License Plate
Another Driving Effect
Both a different Sticker and Banner Artwork
Need for Speed: Unbound Release Dates
Let's check out when you can expect to enjoy the latest NFS release.
Xbox Series X/S/PS5 Release Date
Without a doubt, Need for Speed Unbound is coming to the "next-gen" on December 2nd. You can find the version you want from their respective online stores if you're going to pre-order immediately.
It is accustomable that this video game will work right away on your console from the first day. Therefore, if you're an NFS fan, you should consider adding this to your collection. Also, with these powerful consoles, you might get a smoother experience with higher frame rates and fewer loading times.
Remember that you need a subscription (PS Plus or Xbox Live Gold) for Online play. Additionally, you could get a discount for Need for Speed Unbound if you have an active EA Play account.
Speaking of Xbox, our Forza Horizon 5 Drift Tune might help you refine your drifting skills before the new NFS game arrives.
PC Release Date
You'll be able to find Need for Speed Unbound in popular online stores like Steam, EA App, and Epic.
We can speculate from the requirements that the development team focused on releasing the video game on next-gen consoles. Therefore, you're good to go if you have enough hardware resembling an Xbox Series S. Above all, you'll need Windows 10 for DirectX version 12.
Within the PC features, we also receive HDR10, VRR (Variable Refresh Rate), DLSS, and Double the simulation rate of NFS Heat. Indeed, these options give a smoother experience and better video quality.
Sometimes, the best gaming experience is within the PC version. Still, we need to wait for reviews (close to the release date) that hint at a reasonable/lousy port and if the video game doesn't appear buggy. We recommend that you follow these guidelines if you want to pre-order. Either way, this version might get higher resolutions and better frames per second.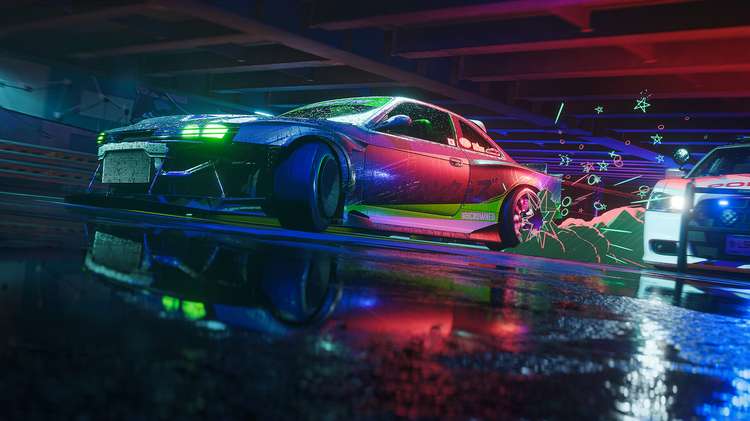 Xbox One Release Date
Unfortunately, there is currently no way to pre-order the game for the Xbox One. Furthermore, the PC system requirements seem compatible with the "next-gen" consoles.
It is doubtful that we could get a version for the previous gens shortly. Hence, if you're an eager NFS fan and Xbox One gamer, this could well be the time to consider upgrading.
The Xbox Series S is cheaper, and you can play many games with the Game Pass. Still, you should save a little if you have many physical copies and go for the Xbox Series X. Either way, both versions are compatible and share the same player base.
Even if you think that only Need for Speed Unbound isn't worth enough to make the "jump," this compatibility issue isn't going to change. Many new video games from third-party developers might leave the Xbox One behind. Luckily, getting an Xbox Series S isn't that difficult nowadays.
Keep your training on Forza and learn about the Fastest Drag Car In Forza Horizon 5.
PS4 Release Date
Like Xbox One, there's no option to pre-order Need for Speed Unbound for the PS4. Therefore, if you want to play this video game, you'll need to upgrade to the PS5. Even though getting your hands on the new console is a bit complicated, you still have enough time. Once the game releases on December 2nd, you'll likely get a chance or two for the upgrade.
Cloud Release Date
Nowadays, more players enjoy graphical demanding video games without a console or PC. Thanks to services like Geforce Now, Xbox Cloud Gaming, or Luna (RIP Stadia), you can play with smart television and a controller.
In this environment, you need a robust Internet connection that lets you have excellent communication with the service's server. Many of these options are compatible with different controllers (except Xbox Cloud Gaming), which means you can use your preferred peripheral.
Currently, you can find EA games within Geforce Now and Xbox Cloud Gaming (with Xbox Game Pass Ultimate). As for the Need for Speed Unbound video game, we can be sure. In the following months, we could get an announcement for a possible exclusivity with Game Pass, and it will appear on their cloud. On the other hand, no notifications, and somehow, it picks Geforce Now.
Either way, you could have a next-gen experience with the 3080 Tier Plan on Geforce Now or play with an Xbox Series X with the Xbox Cloud Gaming.
Need For Speed 2022 Location
From all the information we gathered, the new map takes inspiration from Chicago, named Lakeshore City. We might see a large city from this place with few parks and bridges across rivers. Moreover, you can find similar video game examples such as:
Watchdogs
Need for Speed ProStreet (we might get some assets from here)
Grid Legends
Driver 2
Wrapping Up
Now that you know clearly about the upcoming Need for Speed Unbound, you can decide whether to pre-order, buy on release, or wait for a discount. Remember that you can use EA Play (Standard) to check the video game for ten hours and buy it if you want to continue.
As a new element to the driving genre, we cannot wait to try it and see how it represents the streets of Chicago. Let us all have fun!
If you want to play another driving video game while waiting, this link might help you. It is about Best Drift Car in Forza Horizon 5.
Frequently Asked Questions about Need for Speed 2022 Unbound
In this section, we'll cover some of the commonly asked questions about the latest updates to the NFS series in 2022.
Is there a new Need for Speed out?
No, Need for Speed Unbound is coming December 2nd on PC (Steam, Epic, EA App), Xbox Series S/X, and PS5. It will take the full potential from the console's latest gen hardware.
When is Need for Speed 2022 coming out?
Need for Speed Unbound is coming on December 2nd. Even though it is late this year, we'll get a new driving video game just before Christmas. You can pre-order the Standard version ($70) or the Palace Premium Edition ($80).
Who is making the next Need for Speed?
For Need for Speed Unbound, Criterion Games is taking charge (with the help of Codemaster). Criterion Games are known for the Burnout franchise, Need for Speed: Most Wanted, and Need for Speed: Rivals, among others.
Did they stop making Need for Speed?
Thankfully, no. Due to the increasing popularity of the driving video games and the NFS franchise, we'll get another one this year. Hopefully, the Need for Speed brand will stay with us long term, battling with similar options like Forza and Gran Turismo.
What will the new Need For Speed codename be?
We already have Unbound's name for the upcoming Need for Speed video game with the recent announcement. Overall, they seem to be looking for an illegal "street" racing look with tons of graffiti for different races across a fictional city.
Will Need for Speed 2022 debut at the upcoming EA Play?
Yes, if you have a standard EA Play subscription, you get the opportunity to play Need for Speed Unbound for ten hours. On the other hand, with the EA Play Pro, you'll unlock the full game when it launches on December 2nd. Furthermore, you can opt to buy the game with the EA Play 10% discount.
Photography credits
We thank the following entities for the use of their photography in this article: