Ultimate 350z LS Swap Guide
Are you the proud owner of a 350z that's looking to take it to the next level? There are certainly worse engines out there than the VQ35, but the LS is willing to fight for its place!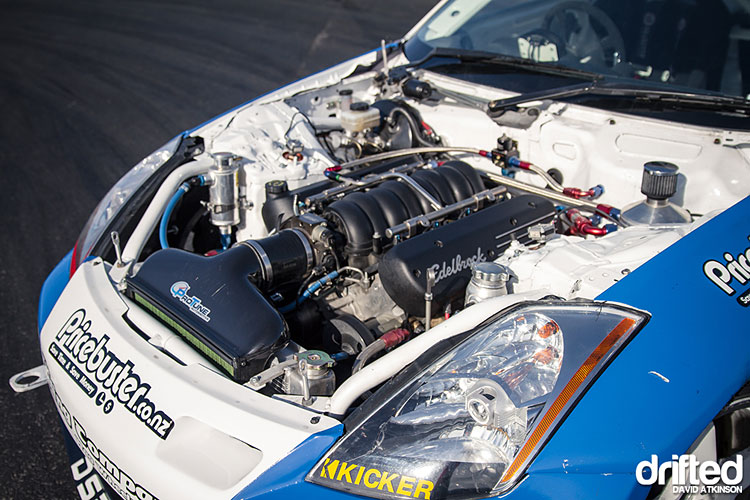 With the ever-increasing prices of popular JDM drift platforms such as the s-chassis, there's no surprise that enthusiasts are hunting down the next best reasonably priced car to throw down sideways.
As much as it pains us to admit it, gone are the days of finding a $1,000 240SX that needs some fixing up before rubbing doors with your buddies at the track. Even if you did decide to empty your pockets and pay the scene tax, you're likely to be left with a rusting shell that has a destroyed KA which has spent its years being bounced off the rev limiter.
While there are many great beginner drift car alternatives out there and plenty more epic cars which can be had on a budget, there's no doubt that the 350Z is becoming increasingly tempting for its bargain price tag.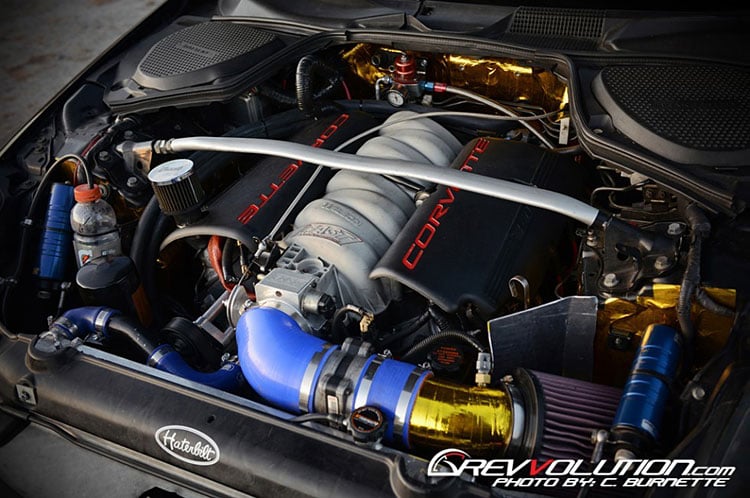 Not only does it offer great looks on the outside, but it also has a stylish, modern interior and many of the comforts you'd expect from a modern car in a sleek, refined package.
Created by Nissan in 2002, the Z33 was their return to the sports-car game after ceasing production of the 300ZX six years earlier. It immediately took the market by storm, which is all the better for buyers in the present day with so many reasonably-priced options featured on the used marketplace.
With the modern-day 370Z entering the game, they're currently out of the price range for most drift enthusiasts, so we're going to look at one way of maximizing the true potential of its older sibling in the form of a controversial V8 swap.
Now, don't get us wrong here, both the VQ35DE and HR are great engines, and with the addition of supercharging and twin-turbocharging both being an option, they are capable of becoming a true weapon.
However, we've witnessed first-hand just how expensive aftermarket forced induction on a stock engine can become. If you're lucky enough to have deep pockets it is undoubtedly a solid choice.
But what if you want to stir up a little controversy, create stupendous amounts of noise and have enough power to comfortably throw it down sideways at the track, whilst maintaining reliability? LS-swapping is certainly nothing new, and 350z owners have been doing it since the early 2000s, but with today's off-the-shelf products, it's more affordable and convenient than ever.
Sure, you're going to upset your JDM fanboy buddies while you feel the need to scream 'LS THE WORLD!', but you'll soon forget about that when you've got a smoke trail billowing from the rear tires and you can comfortably make the round trip to the local track day without breaking down.
Why are the LS engines so popular?
LS1 motors have been around since the early 90s and this notorious, affordable block has been swapped into just about everything imaginable since. They've since become the most commonly-swapped variant for 350z's, and also the most convenient.
One of the best features of the LS engine is the ability to swap over parts from other LSx variations, providing cheap and effective upgrades. As an example, simply fitting an LS2 head onto your LS1 essentially creates an LS6 engine which then provides better flow as it squeezes out additional ponies. Result!
With either a lightweight, all-aluminium or the heavier cast-iron LS1 block offering to choose from, both would soon become immensely popular in just about every form of motorsport across the world. With the eventual capabilities proving insane horsepower figures, with some tuners hitting the 1,400hp mark.
To obtain this crazy horsepower figures, you might want to check out our LS1 turbo kit guide.
Sure, you're going to need to throw some serious cash at it to get anywhere near these kind of figures, but just like the VQ, there are the forced induction or stroker possibilities if you wish to achieve bigger power, whether it's now, or further down the line when that lust for more power begins rearing its ugly head once again.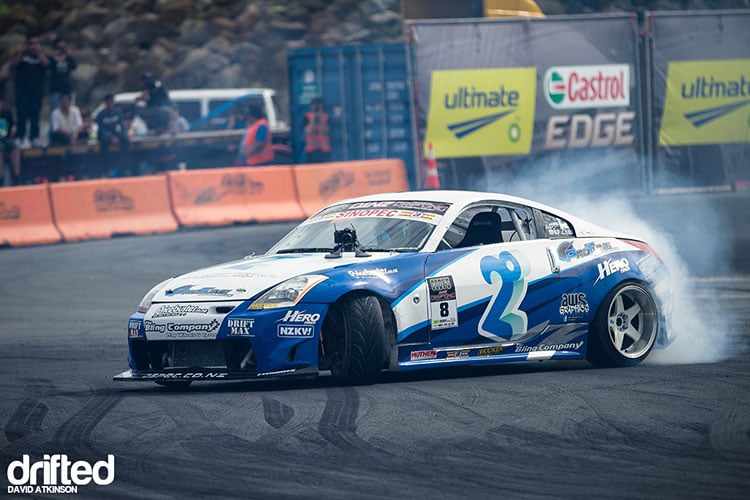 Once you've added all of the bolt-on mods that are available for a naturally aspirated LS1, you can expect to get around 420hp, which is more than capable of spinning up the tires and putting a huge grin on your face in the 350z.
If you've been offered a cheap LS2, it's certainly worth considering. You can check out our thoughts in our LS1 vs LS2 guide.
This great video from TampaBay Builds provides a great summary on modifying the LS1 if you're considering doing so:
Which cars came with the LS1 from the factory?
GM's LS1 engines were produced between the 97 and 04 model years in the U.S, and into 05 on the international market. If you're looking to bag yourself a cheap LS1, they can be found in the following cars:
Chevrolet Corvette C5
Chevrolet Camaro
Pontiac Firebird
Pontiac GTO
Is the LS1 the best choice?
The LS1 is certainly a fantastic powerplant, but the selection of cars GM placed them in certainly leaves a lot desired in the quest for a solid handling chassis, which is why the far lighter, nimble 350z is the perfect, affordable base for your upcoming project, especially given its price range.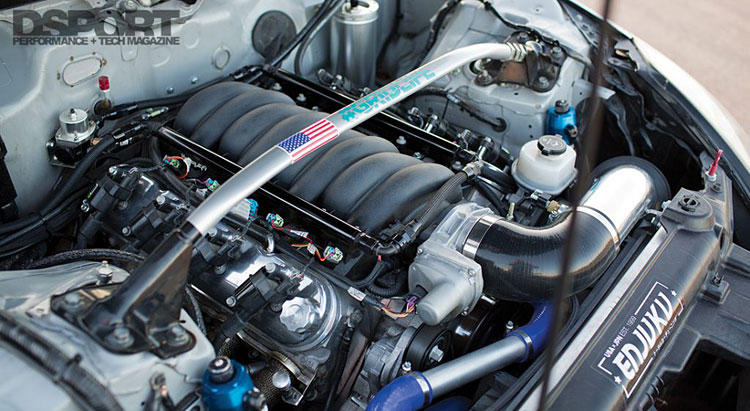 Of course, if you have big bucks to spend, there are plenty more insane LS engines available, and if you're looking for big power figures then the more expensive choices are capable of 700hp straight out of the box. Or crate, for that matter.
To keep this guide simple, we'll stick with the mighty LS1 and show you exactly what is needed to be done to make your V8 transition as smooth as possible. With the same blocks being used for all of the LSx series, chances are this will fit others too, but it's worth double checking first.
Let's take a look at what we need for your 350z LS swap
Thankfully, our friends over at Enjuku Racing have provided everything you're going to need to slide the LS1 into your shiny engine bay (you have cleaned it up before it goes in, right?!).
Manufacturer: ISR Performance
Fitment: Nissan 350Z (Z33)
Our comment: Now that you've removed your VQ and your LS1 is sitting there eager to get into its new home, you're going to need the ISR Performance LS / T56 Swap Mounts for Nissan 350Z Z33 kit.
This is ISR Performance's one-stop solution to getting the LS mounted into your Z33 chassis and it does so fantastically well. With their provided urethane engine and transmission mount bushings, these dampen the engine vibration without being overly stiff, which is the perfect answer for both daily driven and track cars alike.
By utilizing a small base mount pedestal and separate mount bracket, these mounts can pivot to provide the perfect fitment and easy installation to your subframe.
Also included in this kit is the ISR T56 350z shifter relocation kit for those of you that are intending to stick with the stock LS1 T56 transmission, and this allows it to fit into the factory position on the 350z. However, the OEM CD008/009 gearboxes may well be a better shout, so we'll also show you what's required if you wish to go with the modern alternative further down.
If you're looking to buy the full kit, you can also add the ISR high ground clearance headers, which bolt to the stock 35z Y-pipe location so that you can keep your existing exhaust setup. However, if you're also looking to upgrade your exhaust setup at the same time, you'll want to check out our 350z Y-pipes and exhaust guides!
On top of this, the final option in the Enjuku package deal also includes the oil pan which you're going to need eventually, which we'll also discuss below. As you can imagine, buying the package deal comes in at an unbeatable price, so we highly recommend doing that if you're intending to buy them all anyway.
---
Transmission
Manufacturer: ISR Performance
Fitment: Nissan 350Z (Z33)
Our comment: This kit is perfect for mating to any Gen III/IV LS engine to the factory 350z transmission to save you needing to use the GM T56.
Also included in this kit is a billet aluminium flywheel and hi-torque starter. This also allows for a 350z clutch kit to be used, which is super convenient if you've already upgraded your clutch. If you've not upgraded this yet, it may be the perfect time to do so. We've taken a look at the best on the market in our 350z clutch guide to help narrow down the selection!
Here's everything that's included in the kit:
Billet Transmission Adapter Plate
Billet Aluminum Flywheel
Hi-Torque Starter
Starter Heat Shield
Pilot bushing
Shifter Bracket
Linkage adapter
Flywheel Bolts
Dowel Pins
---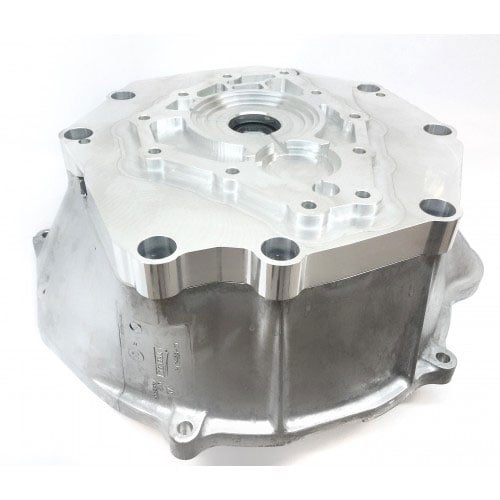 Our comment: If you're purely looking for an adapter plate, Collins Adapters offer an alternative which allows you to retain all of the LS1's stock clutch and flywheel components.
This requires you to cut the existing bell housing from your CD00x transmission and bolt the adapter plate to the LSX bell housing. This then bolts to the LS transmission.
This kit comes with a clutch disc, a new input shaft seal, every required bolt and a pilot bearing adapter.
You will need to ensure that you have the correct bell housing, flywheel, pressure plate, and T56 slave cylinder.
---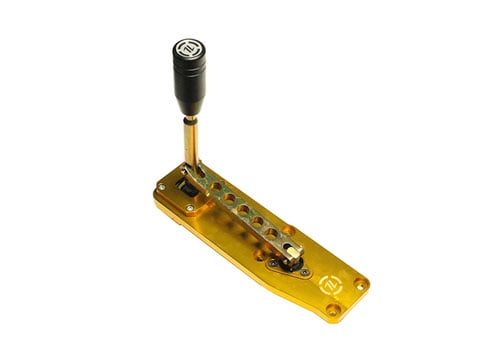 Manufacturer: ISR Performance
Fitment: Nissan 350Z (Z33)
Our comment: If you opt for GM's OEM T56 gearbox, you'll want to take a look at ISR Performance's Transmission Shifter Extension Relocation Kit.
This enables the shifter to be extender to be moved -7 inches backward from its original T56 Camaro location, so that it slots in nicely in the OEM position in your 350z.
---
Driveshaft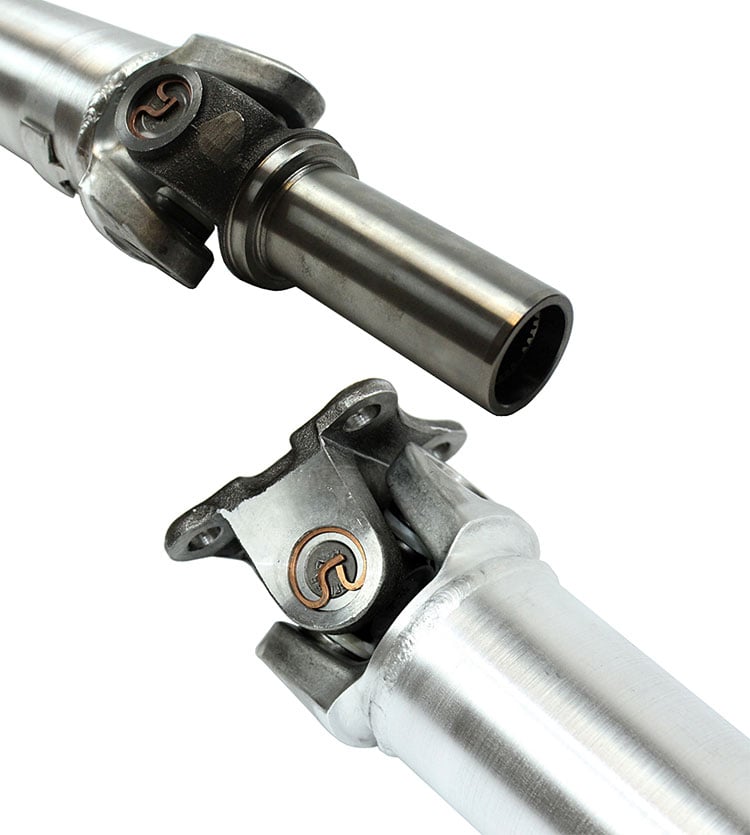 Our comment: Whether you've decided to opt for the CD00x OEM Nissan gearbox, or the GM T56 for your build, the ISR driveshaft has got you covered!
These steel or aluminium uprated shafts for the factory 6-speed or LS T56 gearboxes feature larger, replaceable and greaseable u-joints which are capable of handling up to 650whp. This is perfect for most setups unless you intend to run huge power figures.
---
Oil Pan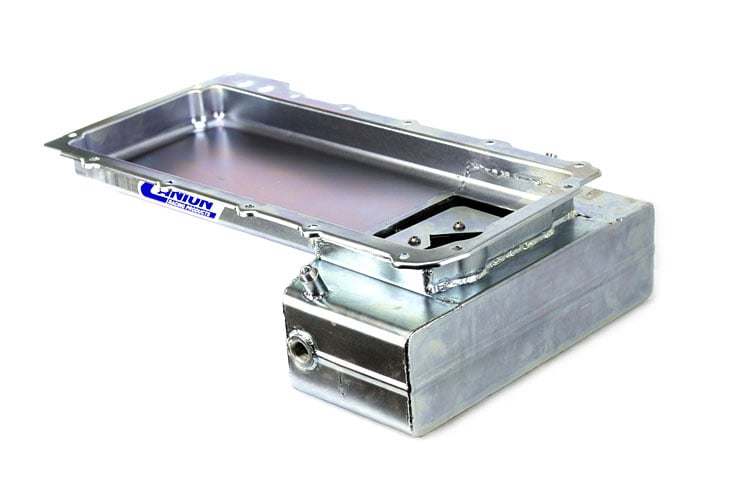 Our comment: Next up in the must-have parts list is the baffled oil pan kit. We'd highly recommend getting this in the package deal above to save some money for additional parts!
Created in a collaboration between ISR Performance and Canton Racing, you can count on being in good hands with this baffled oil pan, which helps to prevent oil starvation during heavy track use, or drifting.
This is for use with the ISR mount kit, so if you don't opt for the other parts in the ISR/Enjuku kit, it's worth checking if this will definitely fit to avoid potential disappointment further down the line.
---
Headers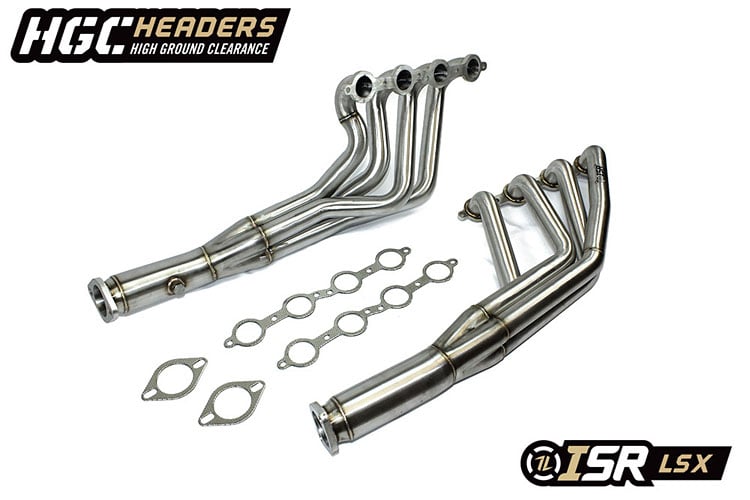 Our comment: These awesome customized headers allow for higher ground clearance when fitting your LS1 and are produced from high-quality 304 stainless steel. These are once again designed to go with the rest of the ISR kit, and we highly recommend purchasing it along with that and the oil pan for maximum savings.
These are designed to fit your existing 350z exhaust setup, so you can settle with your current setup, or get yourself a shiny new one while you have everything already removed.
---
Wiring Harness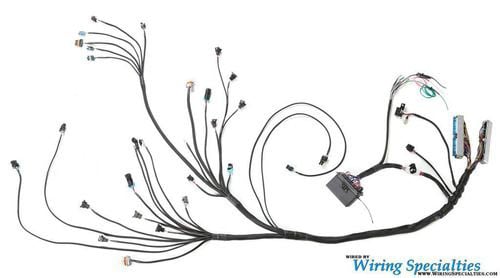 Manufacturer: Wiring Specialties
Fitment: Nissan 350Z (Z33)
Our comment: Wiring is always one of the trickiest and most inconvenient parts when it comes to engine swaps, however, the guys over at Wiring Specialties have had so many requests for 350z harnesses that they've produced this off-the-shelf setup!
This enables full functionality of your 350z interior and won't cause any issues with CANbus in a convenient plug-and-play package. If you read any old threads online which states that the tacho, engine temp or fault lights have been causing issues, you won't need to worry about any of these issues with this awesome kit.
With a huge number of variables to choose from in the selection process, we're certain that the Wiring Specialties kit will be perfect for your needs.
For those of you that are lucky enough to be considering the LSX Gen IV swap, they've also answered your prayers with this kit.
---
Oil Filter Mounts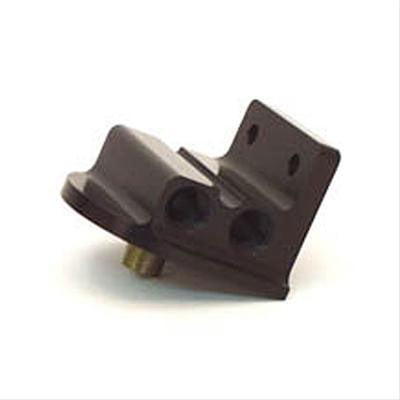 Our comment: If you're intending to use your LS-powered 350z for track racing, canyon runs or drifting, we highly recommend opting for the remote oil filter mounts.
This is designed for use in high-performance applications and includes two 1/2″ N.P.T. in and out ports. Unused ports can be used for a temperature or oil pressure sender.
---
Clutch Lines
Our comment: For those of you that are intending to keep the T56 transmission and would like improved pedal feel along with improved engine bay aesthetics, you'll want to check out this Chase Bays Clutch Line.
This is perfect for withstanding the pressures of harsh driving and is made from 3AN stainless steel, which travels from the clutch master cylinder to the slave cylinder. This also includes a 16″ bleeder line which provides convenient bleeding.
---
Clutch Master Cylinder Kit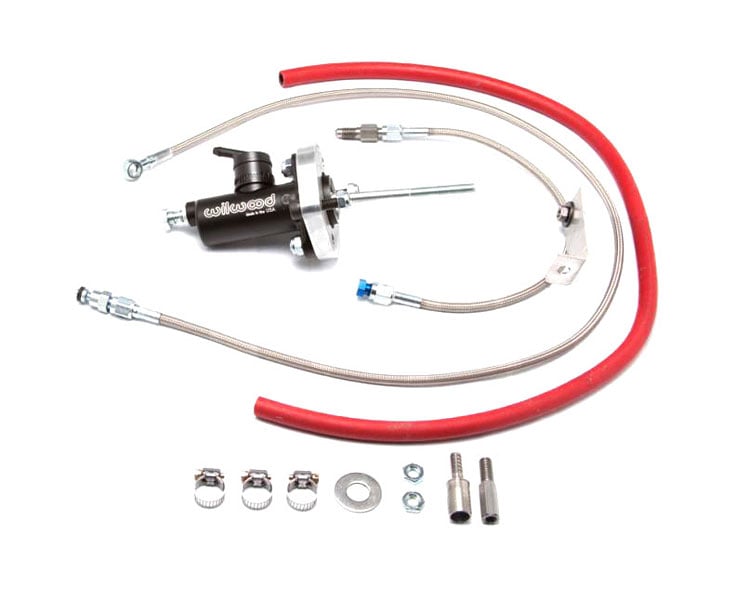 Our comment: If you're wanting to get the most out of your clutch, Sikky have created this full kit which is a perfect all-around clutch master cylinder conversion kit.
Featuring a CNC billet aluminium adapter plate, you also get a Wilwood 7/8″ master cylinder, stainless braided lines and a Sikky adapter fitting which threads into the factory GM slave cylinder without any modifications required. On top of that, there's also the bleeder line and custom bracket and all required hardware and fittings.
---
Power Steering Line Kit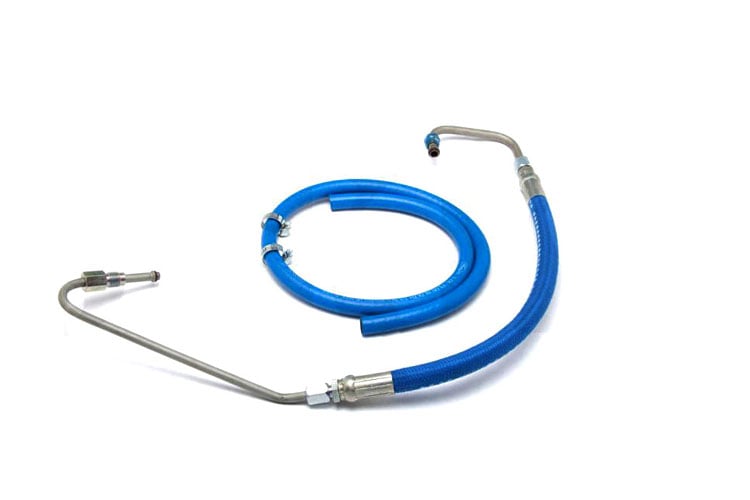 Our comment: The final piece of the puzzle for your LS swap is Sikky's Power Steering Line Kit.
This fits LS1 &am; LS2 power steering reservoirs and allows for full adjustability with is swiveling design. This is capable of withstanding maximum durability and heat during high-temperature racing conditions and is capable of withstanding 48,000 PSI of pressure! This kit also includes the low-pressure power steering return line with clamps.
---
Performance Radiator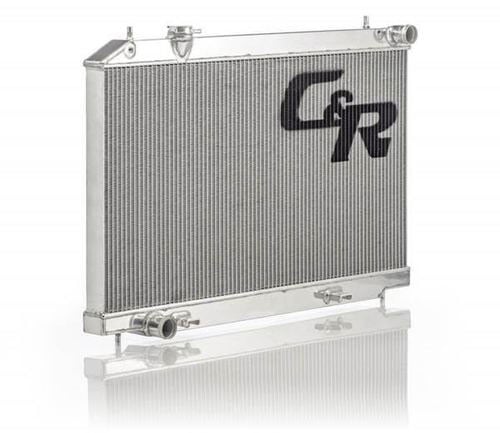 Our comment: I know, I know… I stated that you'd already completed the puzzle! That's because a stock 350Z radiator would be sufficient for a stock LS1 in typical daily driving situations.
However, if you intend to hit the track or bounce off the redline in tire-shredding harmony, then an uprated radiator should definitely be on your to-do list.
---
Conclusion
There you have it! With a few small additions such as an air intake, you're going to be all set for firing up the V8 powerplant and experiencing 'that' LS roar for the very first time. Well, hopefully!
Be warned that engine swaps require a lot of time and patience. They're one of the most rewarding modifications in the long run, but the chances are that it's going to constantly test your limits throughout. This is why we've opted for these off-the-shelf parts which have had comprehensive R&D carried out and have been tried and tested over hundreds of thousands of miles over the years.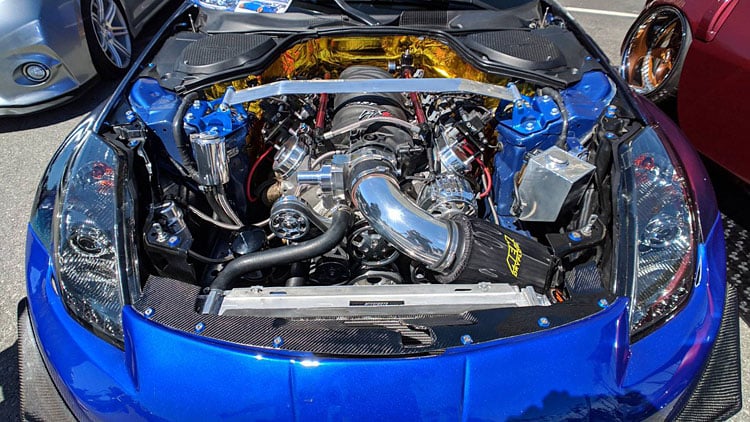 If you do happen to get stuck along the way, a quick owners club or Google search will undoubtedly find owners that have been in the exact same position previously that'll be willing to offer a helping hand.
Thankfully with the 350z, it fits three 52mm gauges perfectly in the dashboard for you to keep an eye on the temperatures and ensure that everything is operating as it should be. Enjuku has an impressive selection for you to check out for that finishing touch!
You can rest easy knowing that should you now crave additional power in the future, the LS engine has a huge array of modifications, right the way through to forced induction for those ultimate-power setups!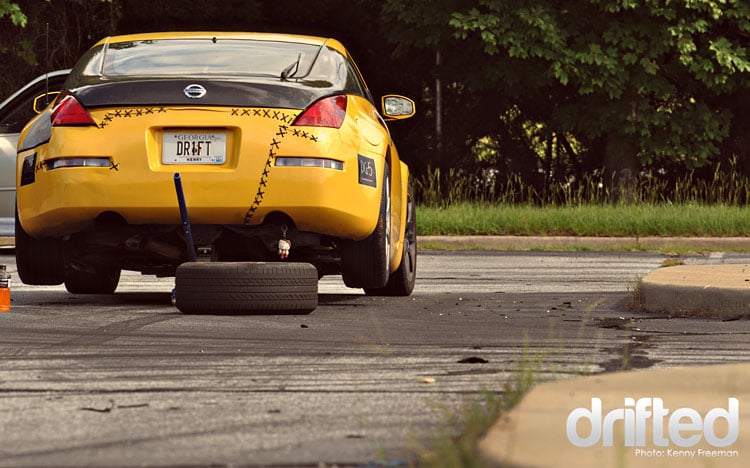 Now that you've finished your LS swap, it's time to hit the track and shred those tires – you've earned it!
Thank you for reading our Nissan 350z LS Swap guide
We hope that you're now confident in choosing the right products for your needs to give your Nissan the powerplant it (arguably) deserves!
Photography credits
We would like to thank the following sources for the use of their images:
If you've enjoyed this article then please share it with the buttons at the side and bottom of your screen. Find this information useful? Please post a link to it on your cars owners club. We really appreciate your support.