15 SR20DET Specs That Prove Why Drifters Love This Engine
We reveal Nissan's SR20DET specs to understand exactly what makes this engine one of the most popular Japanese tuning platforms.
---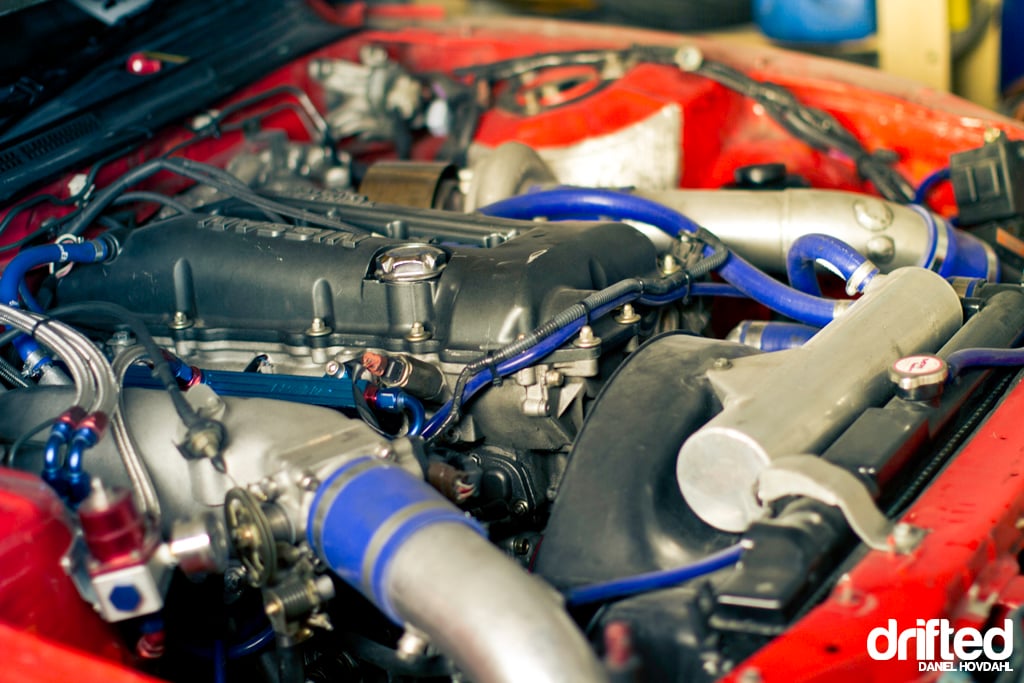 The SR20DET (commonly called "SR") is an iconic engine, having been a mainstay powerplant for top-level competition cars in the drifting world for much of the past two decades.
Now in 2020, most pro drift cars are powered by 2JZ-GTE's, LS swaps and other exotic powerplants, but for a long time, the SR20 was the go-to engine for reliable power.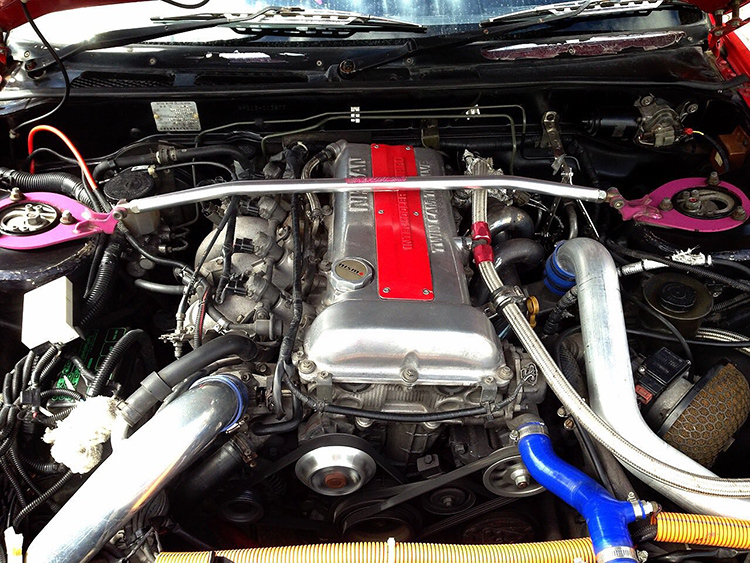 The SR20DET originally came in the "Redtop" trim in Nissan's 180sx (S13), paired with a Garrett T25G turbocharger and a five-speed gearbox it produced 201 bhp @ 6,000rpm with 202 lb-ft of torque @ 4,000rpm.
Nissan continued to develop the SR20 throughout the ninety's, introducing a "Blacktop" (non-VCT) in 1994, and later, a second "Blacktop", this time equipped with Variable Cam Timing and a larger Garrett T28 turbocharger in the Silvia (200sx) S14. This iteration offered 217 bhp @ 6,000 rpm with 205 lb-ft of torque @ 4,800 rpm.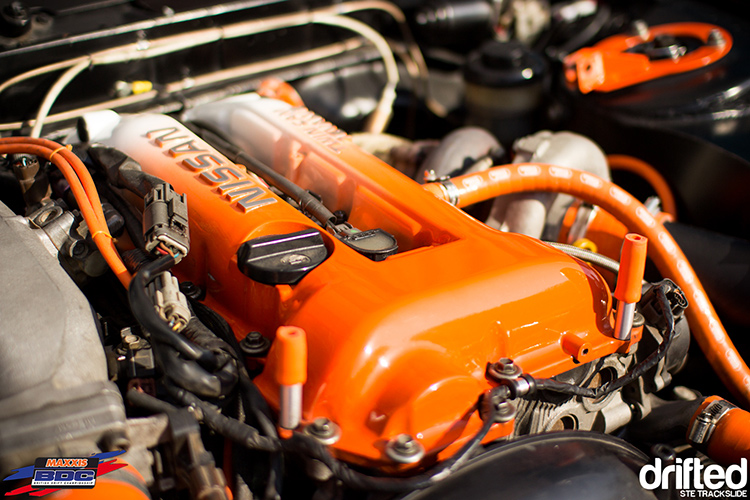 A final version of the SR20DET was made for the 1999 Nissan Silvia (S15), this final "Blacktop" SR was coupled with a T28R ball bearing turbocharger and a brand new, six-speed gearbox producing 247 bhp @ 6,400 rpm with 220 lb-ft of torque @ 4,800 rpm.
The SR20DET was used in many other Nissan platforms, including the Bluebird, Avenir, Pulsar GTI-R, Sunny GTI-R, as well as the aforementioned 180sx and Silvia family.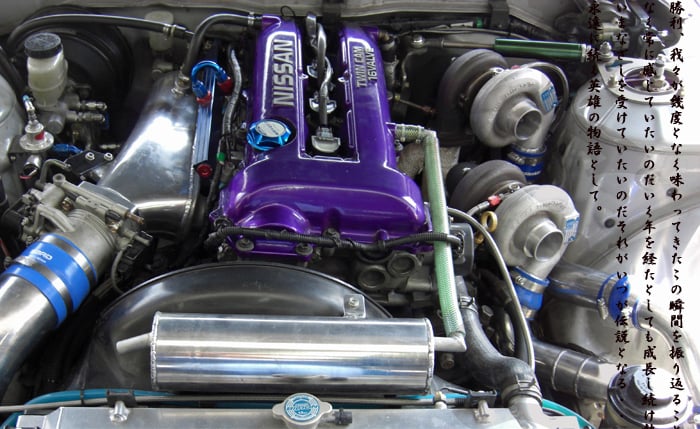 There was a one-off twin-turbo kit (SR20DETT) produced by the Japanese tuner ENDLESS. This kit featured a pair of GReddy TD05-16g turbochargers.
There was also a non-turbo SR20DE produced for the Silvia's, this engine produced 145 bhp @ 6,500 rpm and 132 lb-ft @ 4,800 rpm.
SR20DET Specifications
1. When was it built?

It was first manufactured in 1989 in Nissan's Bluebird 2000SSS Attessa Limited (U12 Chassis). The engine's final service was in Nissan's Silvia Spec-R coupé (S15 chassis) which was discontinued in 2002.

2. What is the displacement?

The SR20DET displaces 1998 cubic centimetres (rounded to 2 liters).

3. What is the engine configuration?

The SR20DET uses a longitudinally mounted four-cylinder engine configuration.

4. Who built it?

The Nissan Motor Company Ltd, Japan.

5. Is it turbo-charged?

Yes. It uses a single Garrett T28R turbo charger unit (in final Silvia Spec R guise).

6. What is the stock boost pressure?

7 PSI

7. What are the cylinder head features?

DOHC (Dual Over Head Cams), 16 valves (4 valves per cylinder), on later revisions it boasted a Variable Valve Timing (VVT) system.

8. What is the stock power output?

250 PS @ 6,400 rpm.

9. What is the stock torque output?

220 lb-ft @ 4,800 rpm.

10. What cars housed this engine?

Nissan Bluebird, Nissan Pulsar, Nissan Sunny, Nissan 180sx, Nissan Silvia (S13, S14, S15), Nissan Avenir, Nissan Liberty, Nissan R'nessa, Nissan 200sx (S14).

11. How tuneable is the stock engine?

The SR20DET is a highly tuneable engine, with just simple bolt-on modifications 300 PS is easily achieved. With more serious upgrades 400 PS is available. Over 400 PS is generally considered to require internal engine reinforcement.

12. What do engine tuners think of it?

Tuners love the SR20, it is a cost effective platform to modify until your power goals are set above 400 PS. Check out our SR20DET tuning guide to read an in-depth guide on how to extract more power out of your SR.

13. Does it have "cool" factor?

With it being an engine primarily only available in Japan, SR20DET's are considered a cool platform. While Japan, Europe and Australia were offered the SR20 from the factory over in the United States and Canada no 240sx's were offered this potent turbo charged engine.

14. How does it sound?

With the right exhaust manifold (GReddy) and straight through system SR20DET's can sound cool but it's still a four pot, so.. not so great in the sound department.

15. Are replacement parts hard to source?

Standard and upgraded parts are still readily available for this engine throughout the world. There is a vast SR20DET aftermarket offering so many upgrade options that owners are really spoiled for choice. Check out our friends at Enjuku Racing to see what's in offer in the United States.
Are you an SR20DET owner? Looked into a turbo upgrade? Our SR20DET Turbo guide was written just for you.
So now you've read the SR20DET specs and understand why this engine kicks ass why not see how it fares when pitched in a head to head battle against the RB20DET; SR20 Vs RB20.
If you enjoyed reading about Nissan's SR four cylinder engine then why not take a look at the specs of it's older, six cylinder brother – the RB20DET.
Updated 05/03/2020: Added additional content and images to article.