Daigo Saito's Mighty JZX100
Buckle up and hold on tight as we take you behind the wheel of Daigo Saito's mighty JZX100. Let's find out what makes this big Toyota so special..
Having been spoiled with witnessing drift cars from all over the world, I have found it increasingly hard to become impressed with certain builds. So often there's huge amounts of hype and anticipation for something which eventually results in an anti-climax.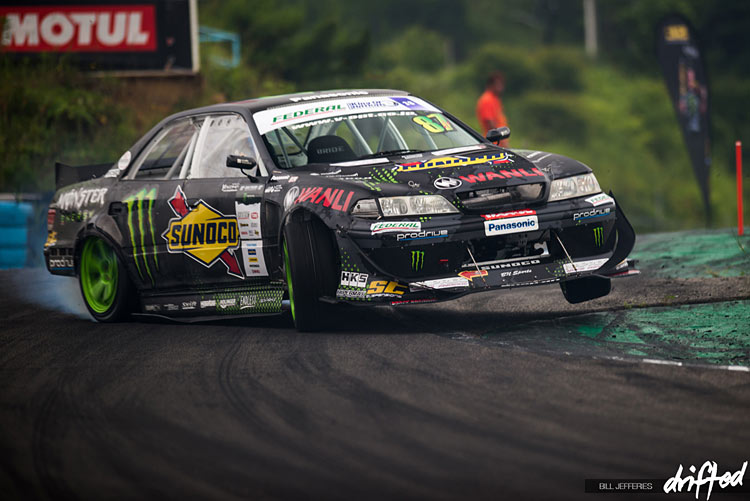 Other times, something is even more incredible than you had initially imagined. This is one of those times.
Daigo Saito's insane JZX100 jump drift at Ebisu
Since you are already on Drifted, chances are you have enough of an interest to have stumbled across the Noriyaro videos a few years ago where Daigo Saito piloted his JZX-100 Mark II for the first time at Ebisu Circuit. I say piloted because the car was quite literally flying over the Minami jump despite being a brand new build taking part in its D1 debut.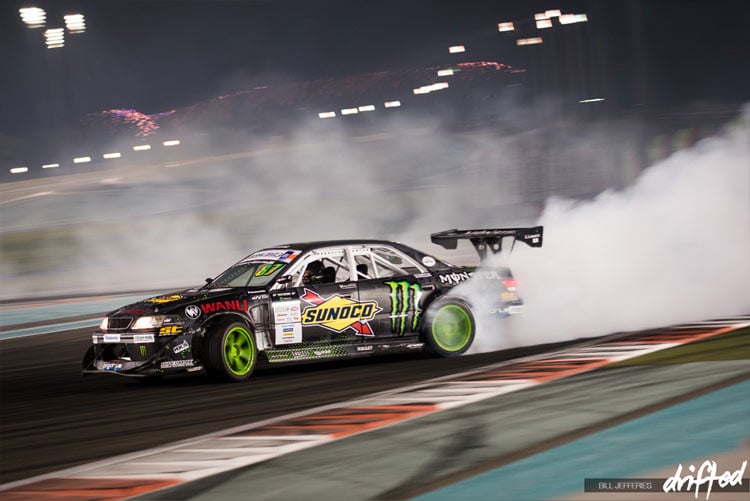 Fast forward a few years and the methanol-powered 2JZ 1,000bhp beast handed Daigo Saito the D1 Championship crown. However, despite its quick rise to the top of D1, it's fame would be short-lived within the series.
"which weighed in at just 1000kg - boasting an insane equal power to weight ratio!"
With new firewall legislations put in place by the series, the JZX-100 would no longer be eligible to compete. Despite undoubtedly having one of the largest drift car collections out there, it was clear that Daigo Saito was keen to compete in the four-door sedan, which weighed in at just 1000kg - boasting an insane equal power to weight ratio!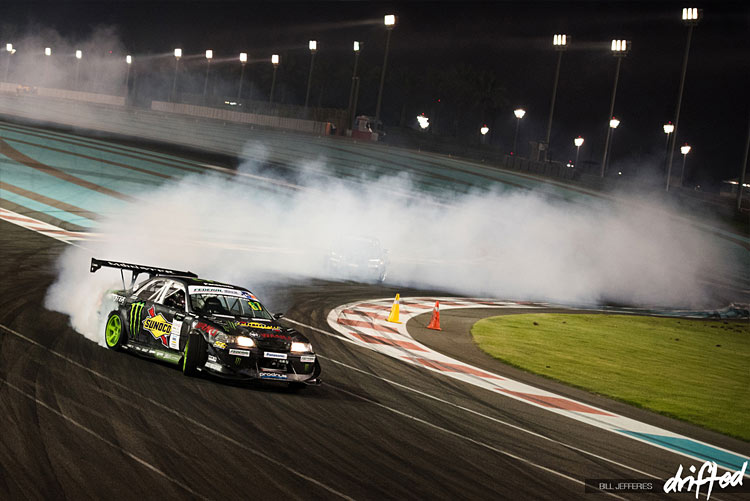 JZX100 – The Japanese legend
This is where the perfect opportunity for the Japanese legend would arise. There are no such rules within the King of Nations Championship, handing Daigo Saito the opportunity to compete with the car in a world series.
This is when I was handed the opportunity to shoot the car for the first time and get to relive those old videos with my own eyes and camera. Nothing can quite match the feeling of seeing the car come flying over the blind crest, heading straight for the wall at Ebisu Minami before being thrown around with perfection.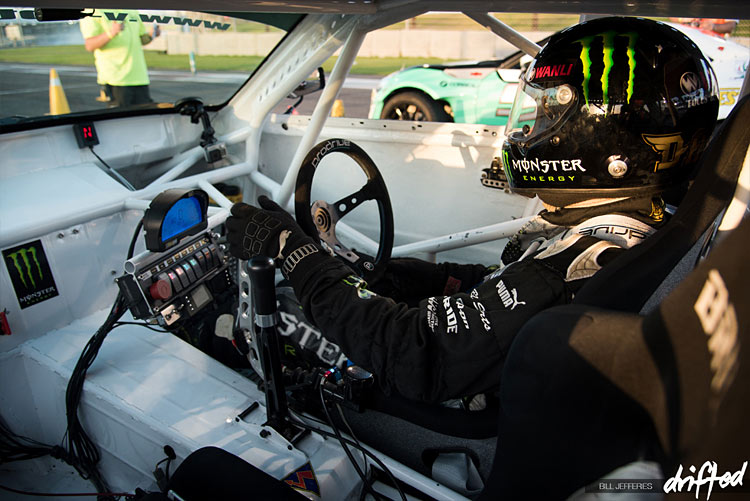 There's no doubt that there are very few people out there that would be able to tame such an animal, but Daigo Saito does so confidently whilst adapting to his unusual seating position – which is more akin to sitting in a rear seat than the front!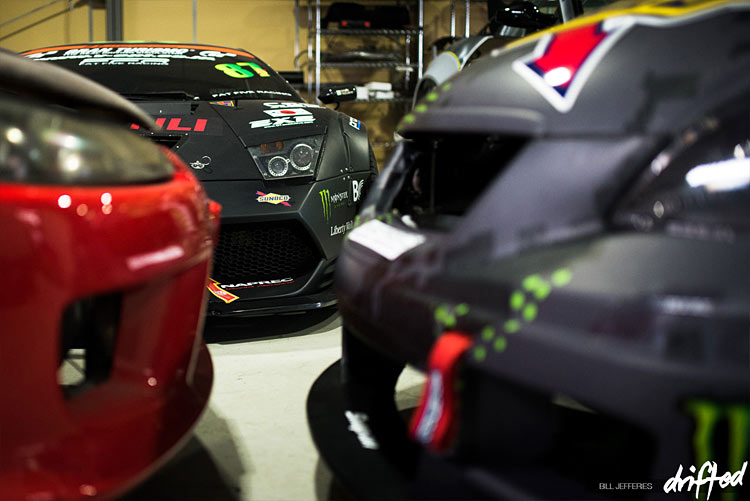 Is this JZX100 his wildest build yet?
These builds are undertaken at his garage; Fat Five Racing in Saitama near Tokyo. From his infamous Lamborghini Murciélago build, right through to the Corvette GT300, which he is currently preparing for this season. It is easy to see the work that has gone into the car, which keeps it close to Daigo's heart.
Want an instant hit of drifting action? Try our drifting games section. We just added six new 3D drifting games.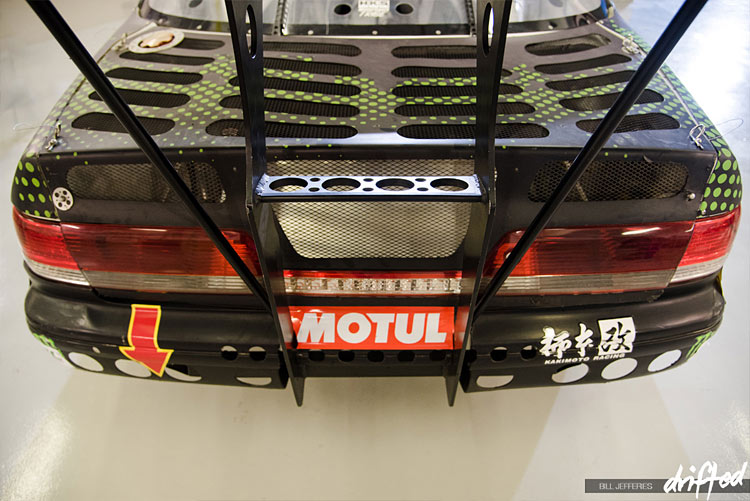 Once you have lifted your jaw upon viewing the car, you can immediately see where Daigo Saito has managed to reduce such a huge chunk of the original 1480kg weight, which the chubbier standard Mark II rolls out of the factory with. The car is absolutely covered in holes – anything that was not an absolute necessity removed, both inside and out. If you look carefully, you can even see that the rear-light clusters no longer exist!
Want to play with cars like Daigo's JZX100 right now? Then give Madalin Stunt Cars 2 a blast.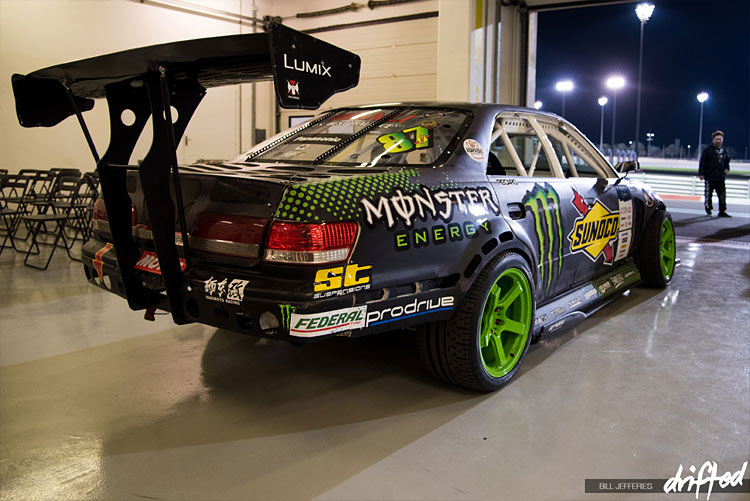 Keeping in line with the huge wings that he is famous for, the exterior styling is also perfected with BN Sports wide-body fenders. Up front, there is a combination of Rocket Bunny and Ben Sopra aero, complimenting one another other perfectly whilst also adding an aggressive touch to the front.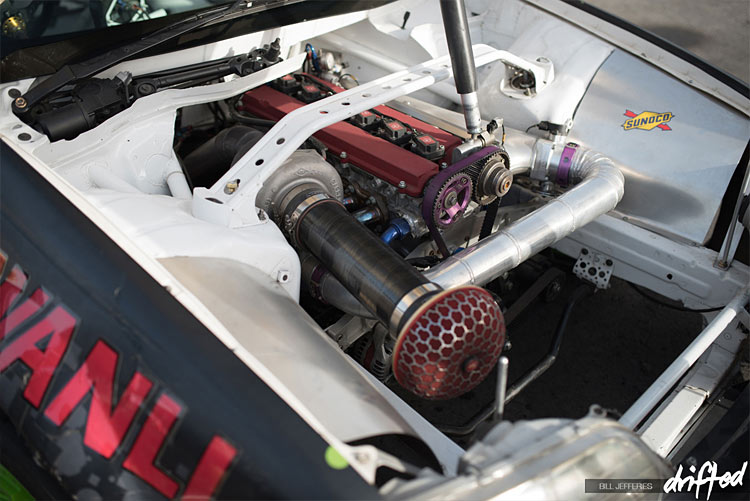 Keeping the power contained is no simple feat – an aluminium 2JZ block with BC connecting rods, cams and crankshaft help push the power out. No ridiculous build is complete without a crazy turbo – Saito has opted for the GTX4088R. His sponsors at HKS provide the management in the shape of an F-Con Pro ECU.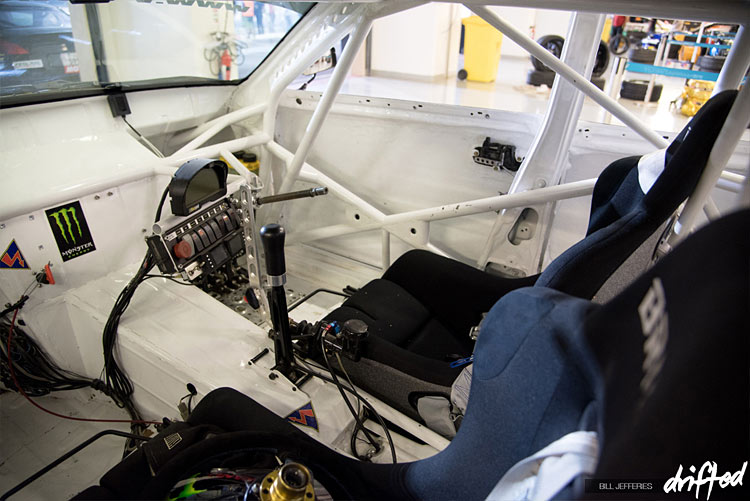 Anything that is not an absolute necessity within the interior has been removed. When you look inside, you will notice that the Racepak IQ3 takes the centre stage, providing the vital information. The un-natural seating position, which is no doubt inch-perfect for his needs. A Holinger RD6 sequential gearbox is on hand for firing the car through the gears.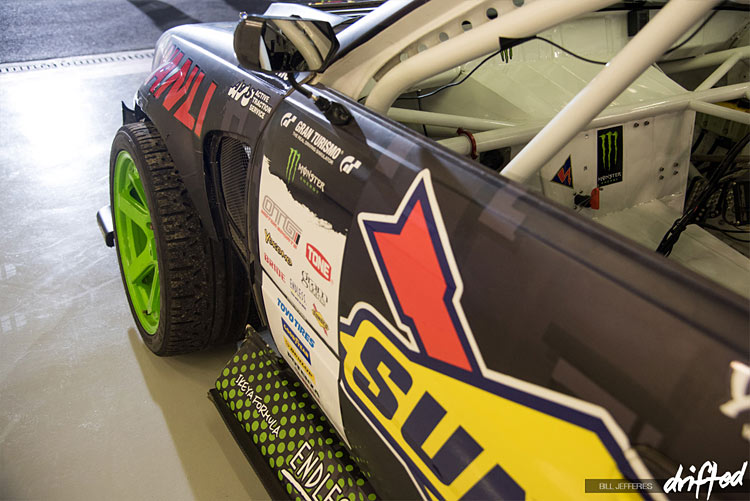 With the steering arms provided by Ikeya Formula, and knuckles made by fellow JZX100 legend Shinji Minowa, from his HEY MAN! Products shop, which is located just a few doors down from Fat Five Racing.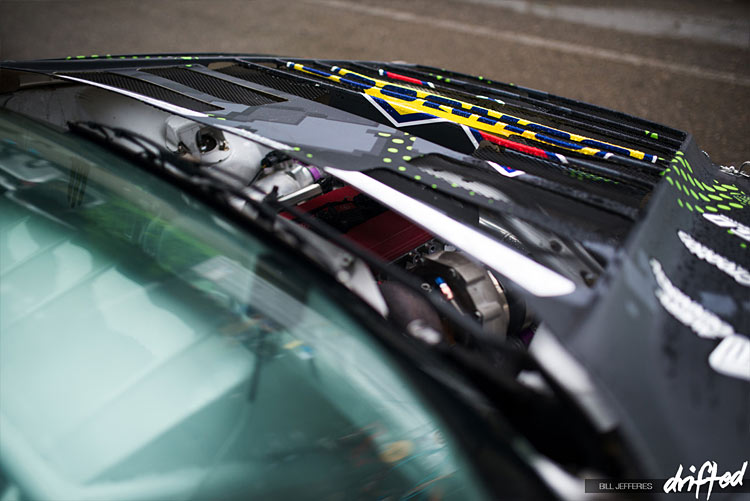 The combination provides the car with some much-needed ridiculous lock, to which he is no stranger to using to its full potential! Huge Endless brakes ensure that it comes to a stop just as quickly as it accelerates.
The JZX100 at Yas Marina
With the first round of the King of Nations series being held at the legendary Yas Marina F1 circuit, it was refreshing to see Daigo Saito outside of Japan and desperately eager to conquer a new track. With the JZX-100 shipped and ready for the weekend, it was unloaded, given its methanol dose and was ready to tear up the Abu Dhabi track.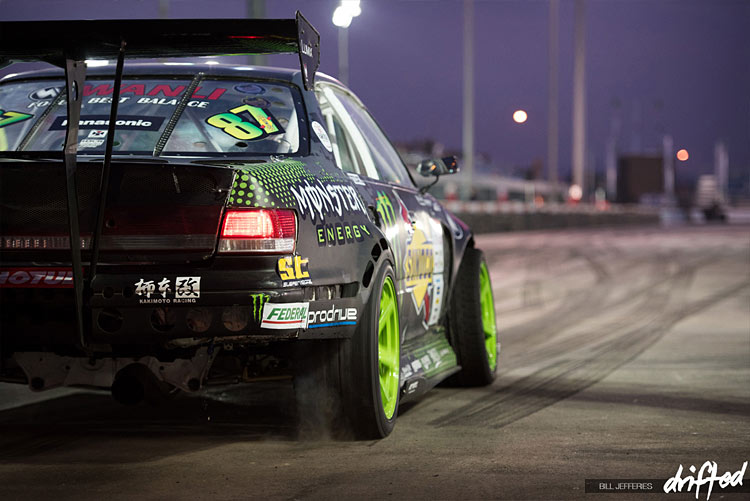 Something I have noticed each time I have seen Daigo driving – you can put your money on the fact that he will be the last driver out in both practice and qualifying. He will also make the least amount of laps, and on the rare occasion that he makes a mistake, you can ensure that he will not do it twice!
With just a couple of laps in practice, he would make his grand entrance during qualifying, (you can probably guess where this is going) as the last driver!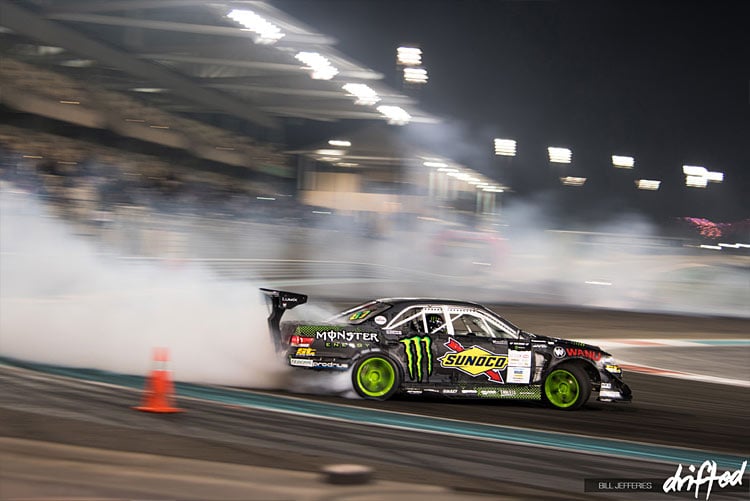 As with what is becoming a familiar story, he once again nailed the challenging layout with pinpoint precision to secure the top spot.
As the weekend progressed, his typically unbelievable form soon saw him emerge in the final against Middle Eastern Champion - Ahmad Daham, (who will also get a Drifted feature later in the season!).
Despite an intense battle, Daigo Saito made absolutely no mistake in ensuring that he took the victory before having to leave immediately to participate in the HKS Premium Day back in Japan just one day later!
A week later, and a return flight for Saito would see Round 2 of the series take place – this time in Muscat, Oman. With yet another impeccable qualifying run laid down, it would see the Japanese driver once again top the qualification rankings.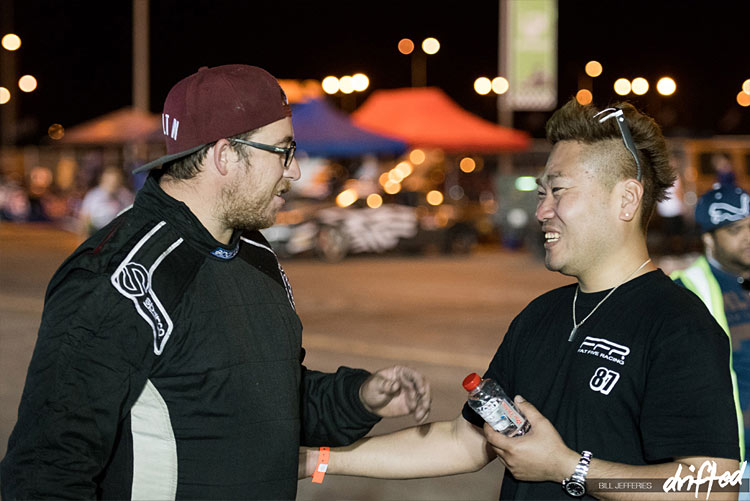 Australian Luke Fink had been eager to knock doors with Saito during practice, and when presented with the opportunity before the Top 32 battles, it was immediately obvious that the car was losing oil at an alarming rate.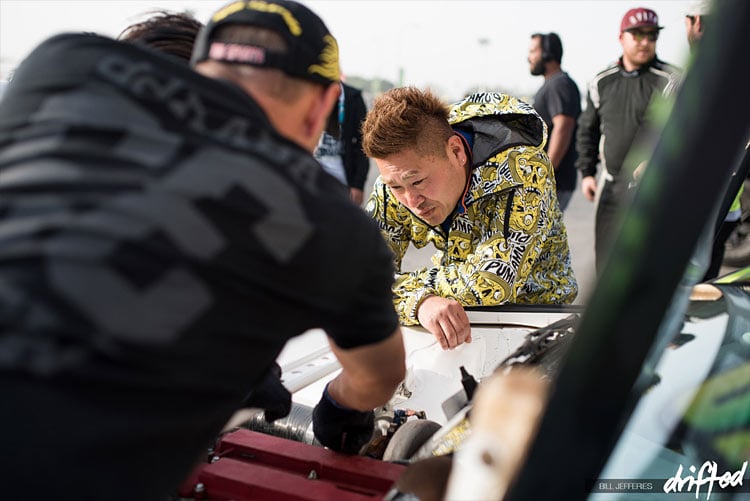 After assessing the damage, it was clear that the 2JZ power plant would force Daigo Saito to make an early retirement from the round before the battles even took place. With the King of Nations rules stating that you can only run in the Top 32 in the qualification car, and just minutes remaining until the battles – it would mean an unfortunate conclusion to the round.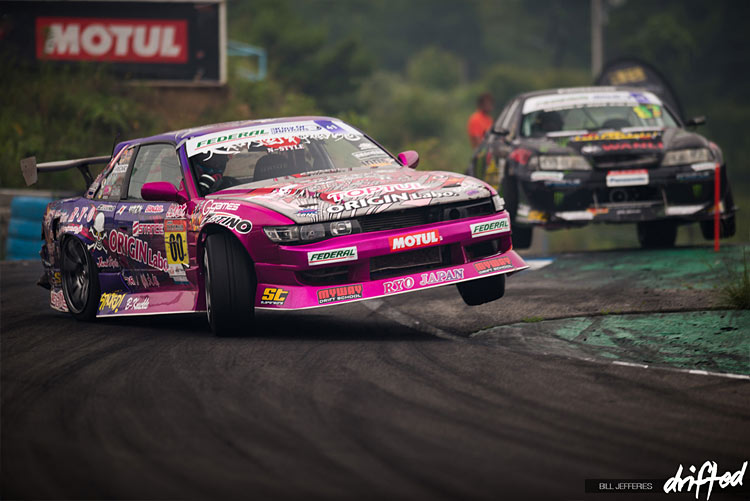 With the sedan now returning to Japan for the next rounds at Nikko and a return to Ebisu circuit, a brand new heart from one of the many that are sat on the shelf at Fat Five Racing will drop straight in as he fights to maintain his spot at the top of the overall rankings.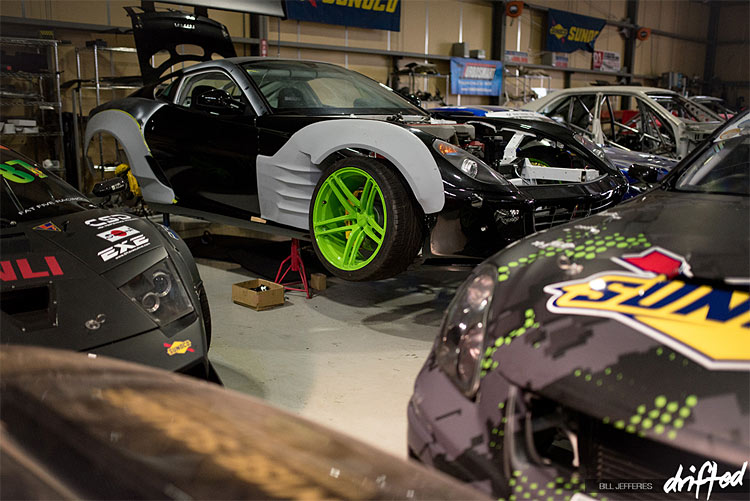 As Daigo Saito prepares to continue the 2017 King of Nations series, which shall bring both him and the JZX-100 to Europe later in the year, the madness does not stop there. With a 1300bhp/1230 kg Nissan R35 GT-R built for sideways action whilst also showing the latest previews of his most recent concoction - an evil-sounding Corvette GT300!
"I am only fixated on winning and will drive in whatever way is required for that"
A quote from the man himself
I shall leave you with a quote from the man himself, which felt very fitting – I feel that it conveys one of the main reasons as to why he is so successful. His ability to analyse an opponent and decide the extremes that he needs to push both himself and the car during that battle are very noticeable. This is proof that drifting is not just about going 100% full-retard at all times.
"I do feel that my greatest strength in drifting is the ability to adapt, I am not fixated on any particular driving style (like being super aggressive, or overtly technical), I am only fixated on winning and will drive in whatever way is required for that."
If you feel like you are the next Daigo Saito why not prove your skills on Drift Hunters?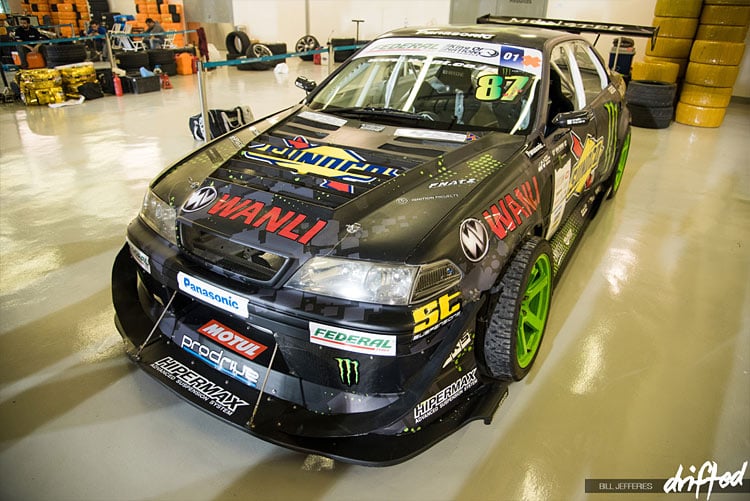 Take a look at Speedhunter's feature of Daigo Saito's shop; Fat Five Racing. What a fantastic place to build your dream drift cars.
Check out this superb Aoshima 1/24 JZX100 Chaser Tourer V model over at Detail Scale View, I stumbled across this website after a search and now I find myself wanting a model JZX-100 more then ever!.